Providing Blockchain-based Solutions for the Healthcare Industry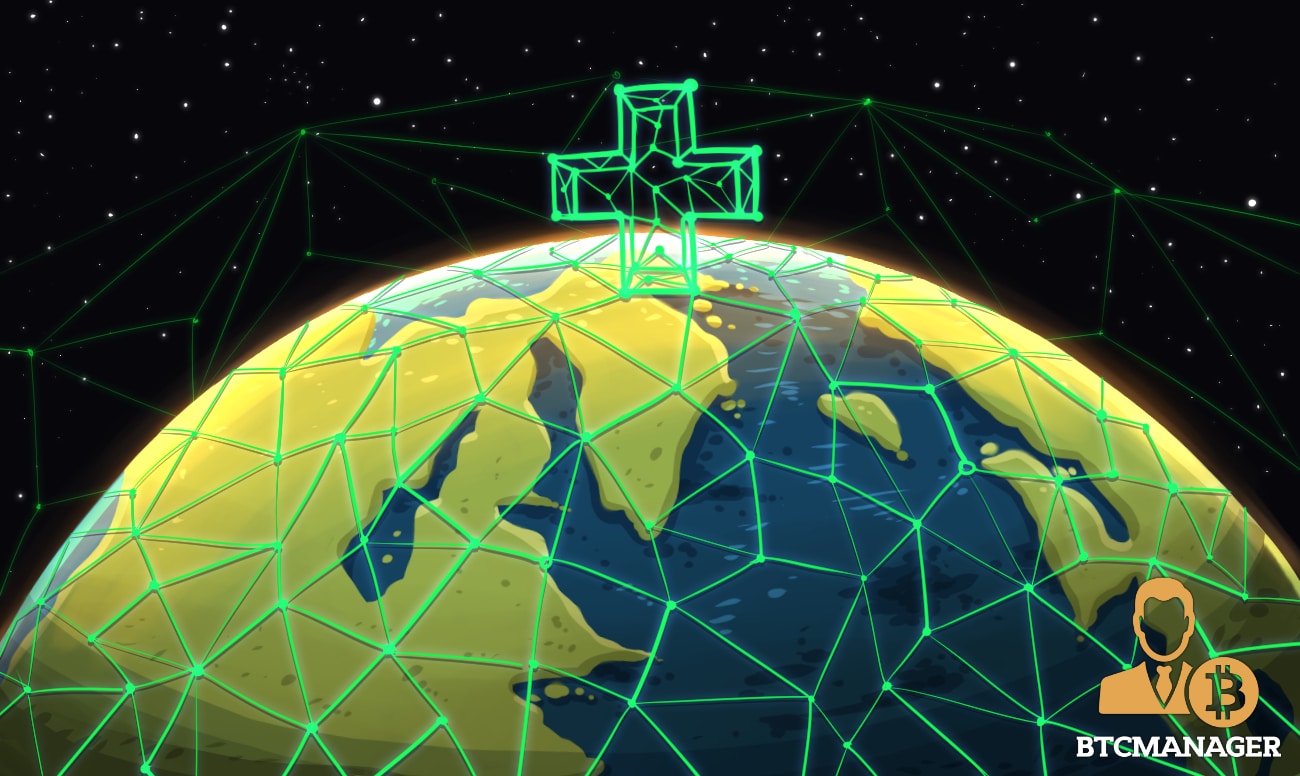 The potential that the blockchain technology has to disrupt the vast majority of many industry sectors is today something that is undeniable. Several companies are now trying to make use of this new technology to introduce improvements that otherwise wouldn't be possible. This is the case with Solve.Care which is trying to introduce a revolution in the way the healthcare industry is conducted and managed.
Blockchain in the real world
The blockchain is coming to the real world pretty quickly. Supporting and updating industries based around data and trust. Due to the enormous amount of failures and scams, the news does not give enough coverage to the many ICO's launching in the real world right now. Among them are supply chains with no trust need, public services exchanges that are transparent and data systems that are tamper proof are all going to provide real-world value in everyone's lives over the next few years. Few will directly affect the average person like healthcare on the blockchain. In the USA spending is around $10,000 per year and is expected to hit nearly $15,000 per person by 2023. For some up to $3000 (30%) is spent on administration costs due to inefficiency and the simple fact that Doctors have to spend so much time just dealing with insurance and administration instead of with the patients they spent 8+ years of school learning to help. Improvements on small things like universal data exchange systems, and limiting exposure of personal data. Not to mention removing snail mail and fax from everyday use are going to provide a massive reduction in the cost of patient care and a significant increase in the quality of healthcare for everyone.
What is Solve.Care?
According to the company's Whitepaper, Solve.Care is a platform for the decentralization of Healthcare. The platform aims to develop the next generation of global blockchain-based solutions for coordination, administration and payments within the healthcare industry. The platform uses blockchain technology to decrease the costs related to global clinical and IT with the current global healthcare system.
Solve.Care, looks to provide and create far-reaching and timeless benefits with its revolutionary platform, which will be accessible to all parties involved in healthcare allowing for streamlining the whole process.
Solve.Care was developed with the notion that access to care can be an easy thing and a universal right. The platform is designed to cut down the associated costs and administrative processes as well as it can reduce regulatory hindrances and speed up payment processes to healthcare providers on a global level.
The company's ICO was a success. The company only accepted USA accredited investors and even so was able to hit a hard cap of 30 million.
Solve.Care CEO, Pradeep Goel has already worked closely with several healthcare initiatives in DC. Pradeep was deeply involved in designing and building solutions for several public programs such as Medicaid, Children health insurance, Medicare, SNAP, TANF, mental health and many others. He was responsible for the launch of Health Savings Accounts, a project implemented by the Bush administration.
He also worked with the Obama Administration at the forefront of Medicaid expansion. Apart from having the privilege of meeting and working closely with many senior administration officials at state and federal levels, Goel is also an experienced professional and engineer in the healthcare sector, so there are high expectations for this endeavor.
The Ecosystem
The ecosystem will be comprised of individuals and families, doctors and care providers, employers, insurers, developers and services providers, government agencies, administrators and brokers.
The platform will allow everyone to have access and control over all their information and actions simply and understandably. All participants will be able to become shareholders.
The functionality of the platform and ecosystem will be ruled by five basic implementations:
Care.Wallet: a platform built payment system that helps the users complete and manage payments
Care.Cards: Purpose built applications that can be linked, stacked and synchronized, to deliver unprecedented capability and ease of use to all stakeholders.
Care.Coin: The platform Token
Care.Vault: The platform data management module
Care.Protocol: Connects and synchronizes wallets, cards and coins between stakeholders, to coordinate care and automate transactions in a revolutionary new approach.
Finding the Right Partners
Solve.Care is also trying to position itself as an important name in the healthcare industry. To do that the company is trying to find the best partners to start working with its blockchain-based platform. Solve.care signed a partnership and a real contract with Arizona Care Network (ACN).
Arizona Care Network is a physician-driven organization that improves healthcare and aims to reduce healthcare costs by actively managing care for its patients. The network started from a partnership between Dignity Health Arizona and Abrazo Community Health Network and included hundreds of independent providers.
Arizona Care Network is also related to Phoenix Children's Care Network which dedicates itself to offer support for parents in need of accessing Arizona's pediatric health system.
With this partnership, ACN is supposed to be testing the new platform developed by Solve.Care. This will enable all the ACN patients to have access to the new capabilities the Solve.Care has to offer.
David Hanekom, the CEO of Arizona Care Network commented:
"There are so many inefficiencies in today's healthcare system. We want to help patients get the information and care they need more quickly and ease the considerable administrative burden on our providers."
Recently Solve.Care also announced another partnership with The Dinocrates Group. With this move, the company hopes to deliver next-generation healthcare solutions to government agencies.
The Dinocrates Group is a Rockville-based company which dedicates itself to deliver the best strategy and technology practices and advisory to established firms.
Dinocrates has a particular division – Dinocrate's Blockchain Advisory Services, whose mission is to provide support and guidance to customers through the understanding, application, and adoption of distributed ledger technology (DLT).
This team leverages the Dinocrates Agile Innovation Framework (AiF™), a process that streamlines and determines the applicability of new ideas, and returns the results into the client's business/technology context.
Pradeep Goel, the CEO of Solve.Care stated:
"Partnership between Solve.Care and The Dinocrates Group will allow both companies to serve federal and state government agencies in the US, such as Medicaid. Dinocrates team brings expertise and domain knowledge of several governmental programs and will handle account management, project management and requirements management for Government clients"
Solve.Care is committed to starting a revolution in the healthcare industry by merely introducing a platform governed by a distributed ledger system which is capable of cutting costs and streamlining processes within the industry. To know more about this revolutionary platform, please visit the company's official website.