South African Kidnappers demand Ransom in Bitcoin for Abducted Teen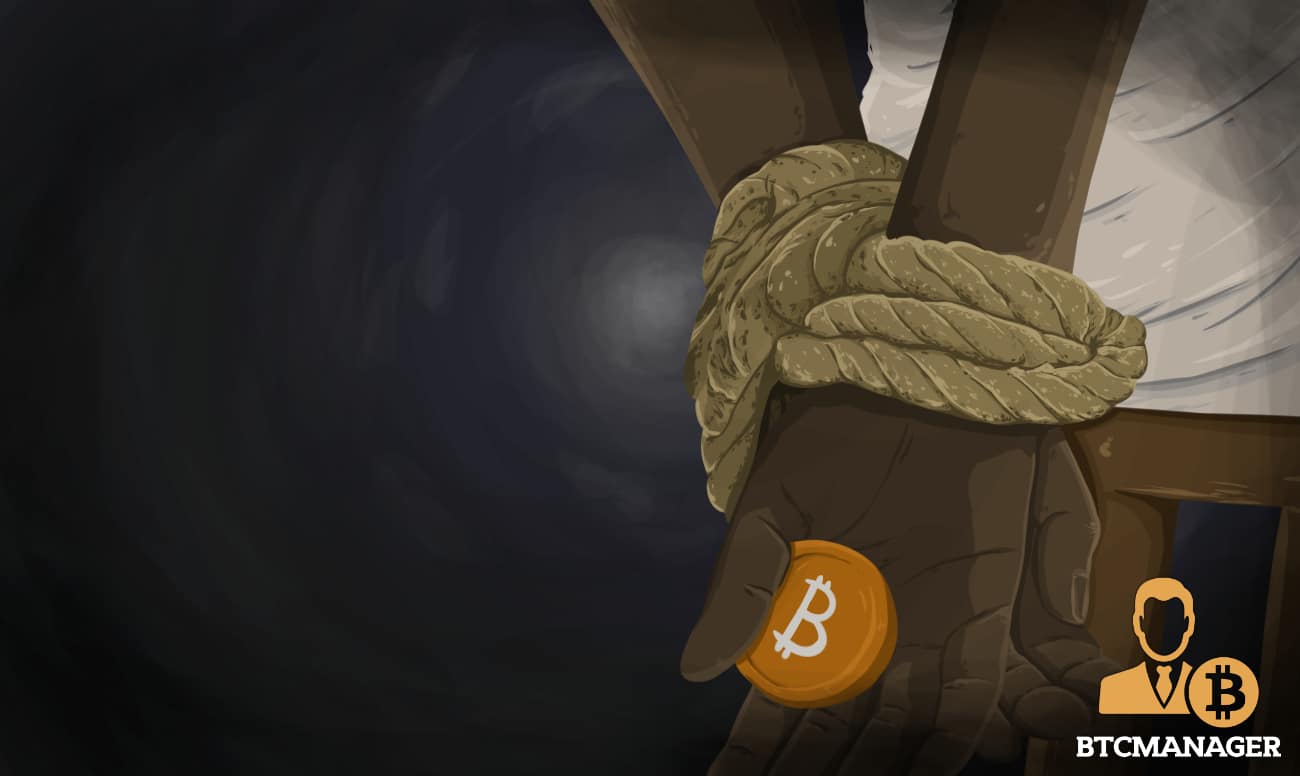 A South African gang who recently abducted a teenage boy, have on Sunday, May 20, 2018, demanded ransom in the form of bitcoin of approximately $120,000.
According to Reuters, Katlego Marite 13, on Sunday afternoon, while playing with his friends in Frangipani Street, Tasbetpark Extension 3, Witbank, was suddenly dragged into a car. As reported by The Guardian, witnesses stated that a gold Toyota Corolla with three occupants had pulled up near the teenager.
Local news mentioned that a man, dressed in black with a green jacked quickly grabbed the teenager and dragged him to the vehicle as they drove away. The abducted teen's friends reported the incident to his mother who informed the police.
"We are investigating a case of kidnapping that happened on Sunday in Witbank," said Leonard Hlathi, a police spokesman. "There was a demand that was made that the parents should deposit cash in bitcoins." Local media mentioned that the ransom note was left at the kidnapping scene.
Cryptocurrency Demand First of its Kind in South Africa
While South Africa has experienced an increase in kidnappings, the cryptocurrency ransom demand is the first of its kind. The ransom note mentioned that "this is a kidnapping… we demand a ransom of 15 bitcoins to be paid into the below bitcoin wallet address to secure your child's safe release – non – negotiable."
The ransom also had deadlines for payment. The first part of the amount was due on Monday, May 21. The kidnappers mentioned in the ransom note that they would murder the teenage boy if the parents were unable to meet the demand. The note also said not to involve the police. A spokesperson for the police department stated that the boy's parents are "going through trauma."
"They don't even know what this bitcoin is," said Hlathi. "They're devastated, and you can see they're worried and asking themselves: where's our son?" The boy's mother pleaded with the kidnappers to "bring back [her] son."
Unfortunately, Hlathi could not reveal further details since the matter is currently under investigation.
Ransoms Demanding Cryptocurrencies on the Rise
Although cryptocurrencies were worth very little half a decade ago, they now hold a lot of value, especially since bitcoin has become a popular payment method for ransoms over the past few years.
In December 2017, Reuters reported a situation where Ukraine kidnappers had released an employee at a UK-registered cryptocurrency exchange after receiving $1 million in bitcoin as ransom. A blockchain analyst and expert Pavel Lerner was kidnapped on December 26. 2017.
"This is the first of such case in Ukraine linked to bitcoin," said Anton Gerashchenko, an adviser to Arsen Avkov, Ukranian Interior Minister. It remains unclear who paid the ransom. "At the moment, he is safe, and there was no physical harm inflicted on him," said the company statement.