South Korea Banking Giant Plans to Launch Crypto Custody Service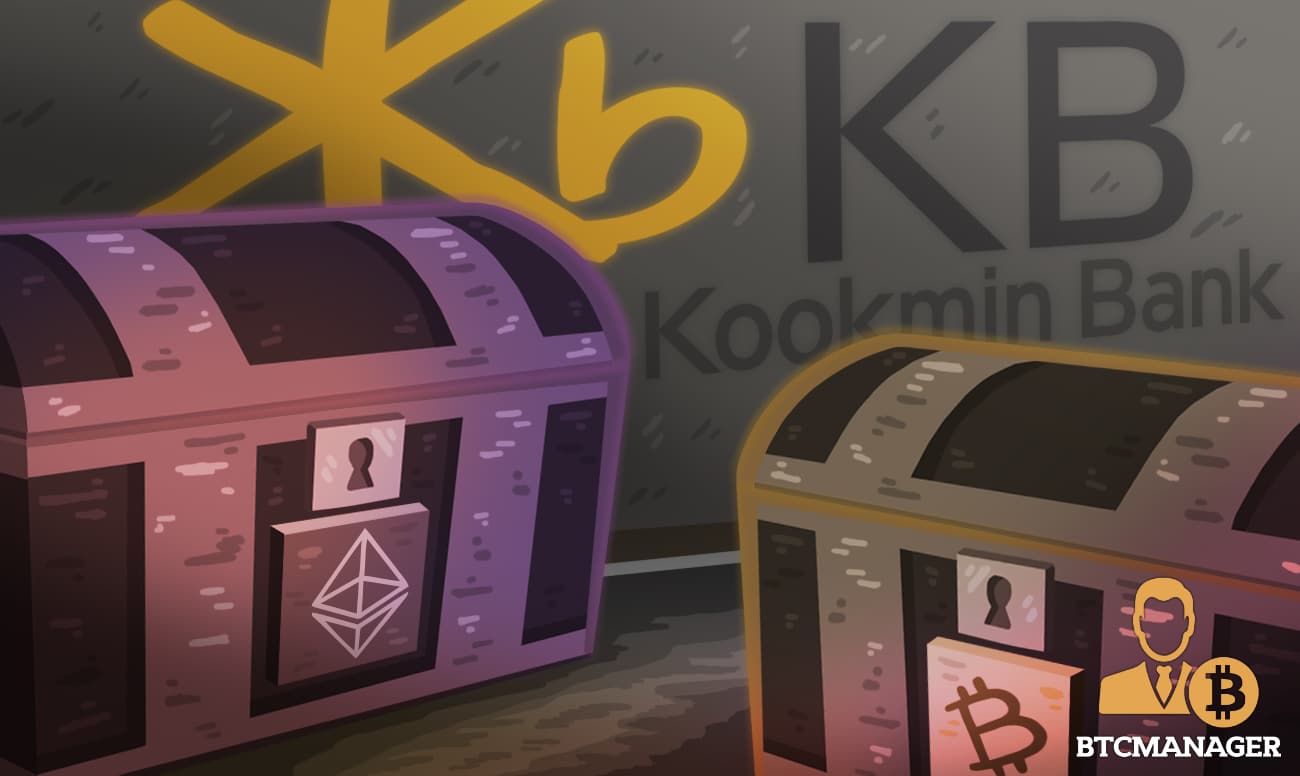 KB Kookmin Bank, South Korea's largest bank, is planning to launch a crypto custodial service known as KB Digital Asset Custody (KBDAC). The entry of the South Korean financial giant into the crypto market could spark widespread adoption across financial institutions in the country.  
Custodial Services for Bitcoin and Ether
According to a report by a local news outlet on Friday (March 27, 2020), officials of the bank revealed that KB Kookmin already filed for a trademark application of KBDAC towards the end of January 2020. 
KB Kookmin filed an application with the Korean Intellectual Property Office, with the report stating that since the South Korean banking giant is already at the trademark stage, the launch could happen soon. 
The bank's KBDAC trademark will offer services such as management of crypto assets such as custody as bitcoin and ether, investment advice, and virtual assets trading. The project is also expected to offer other custody services including buying and selling stocks, convert foreign currencies into Korean won, and management of stocks and funds. 
An official from the South Korean bank said the KBDAC is connected to a collaboration between KB Koomin Bank and blockchain startup Atomrigs Lab back in June 2019 to develop a virtual currency custody service.  
Although most of the developmental work on the KBDAC project is complete, the official further said that it was difficult to give a precise date for the launch. This is because the banking giant would need approval from the Financial Services Commission and the Financial Supervisory Service, before launching the new project. 
KB Kookmin with its KBDAC is making history as the first financial institution in the country to offer a digital currency custody service. The entrance of South Korea's largest bank into the crypto industry could impact the financial sector. Also, other rival banks like NH Nonghyup, Shinhan, Woori, and Hana, could enter the nascent industry, causing a widespread adoption of cryptocurrency. 
As reported by BTCManager earlier in March, the South Korean National Assembly passed a bill that legalizing bitcoin trading and ownership and also mandating crypto exchanges to comply with strict AML and CFT regulations.
Crypto Custody Services Becoming a Norm Among Financial Institutions
Outside of South Korea, banks and other financial institutions offer crypto custody services. Back in January 2020, some lawmakers in Hawaii introduced a bill seeking to allow commercial banks in the U.S. state to offer digital assets custody services. 
Also, ING Bank announced in December 2019 that it was planning to offer custodial services for crypto assets later in 2020. Furthermore, Blocknox, a subsidiary of Boerse Stuttgart, a major stock exchange in Germany, also said it would soon roll out a crypto custody platform that would serve banks and fintech companies.