South Korean Exchanges Delist Litecoin (LTC) After Privacy-focused MimbleWimble Upgrade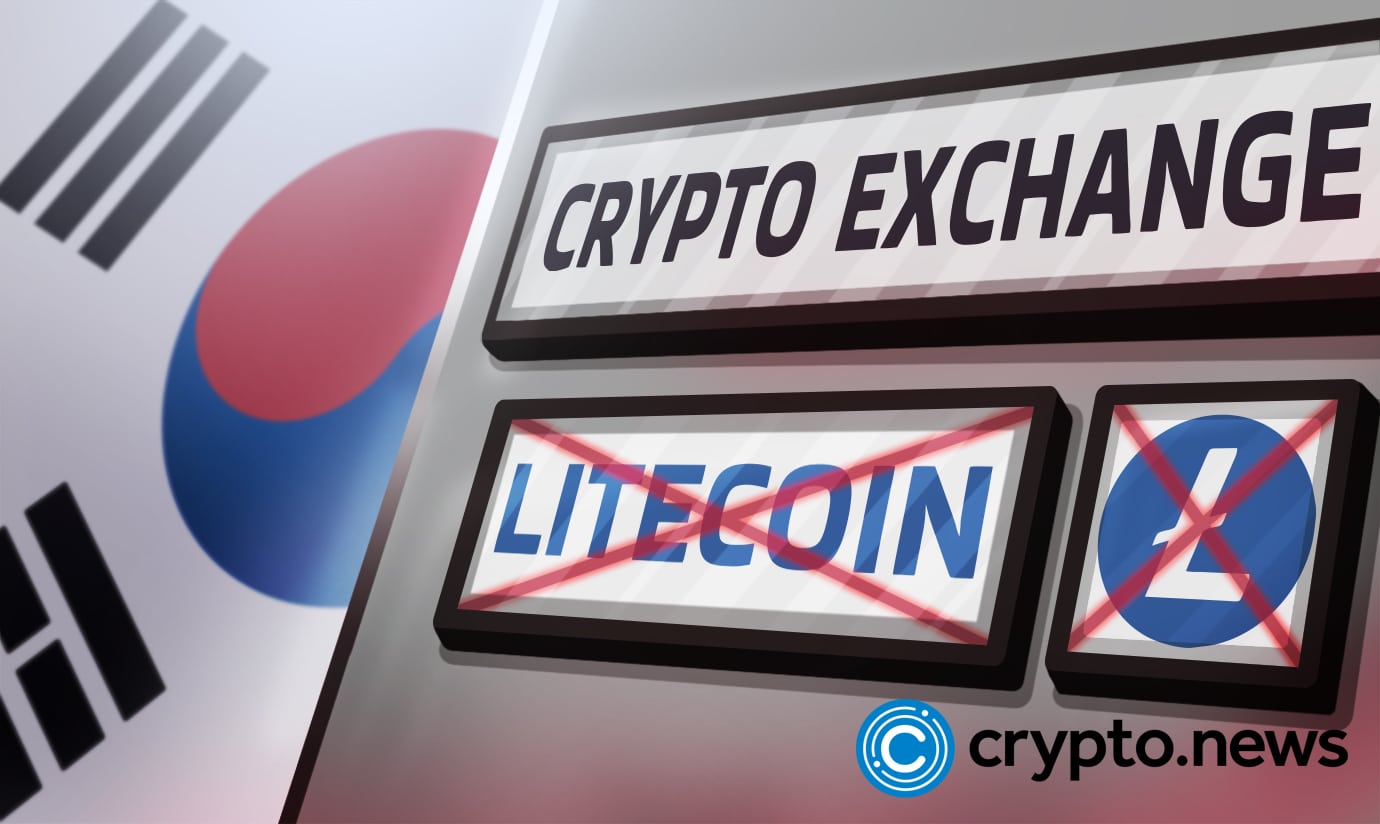 Litecoin (LTC), one of the oldest cryptocurrencies in existence today is being delisted by exchanges left and right due to its upcoming privacy-preserving upgrade.
Exchanges Set to Delist Litecoin
Litecoin, one of the largest cryptocurrencies today by reported market cap is being delisted due to its upcoming Mimblewimble (MWEB) upgrade.
Notably, on June 8 major South Korean crypto exchange Upbit cited the Act on the Reporting and Use of Specific Financial Transaction Information, which prohibits anonymous transactions as the key reason for ending LTC support.
Among other features, the MWEB upgrade brings enhanced privacy to all Litecoin transactions, thereby hiding some of the key identifiers that will make it significantly difficult – if not impossible – to identify the parties involved in any LTC transaction.
It's worth highlighting that the MWEB upgrade was released earlier this year, almost two years after its first proposal.
According to the announcement by Upbit, the crypto trading platform reached out to the Litecoin Foundation to better understand the privacy-focused upgrade. Subsequently, after a thorough review of the upgrade, the exchange decided to delist all LTC trading pairs on the platform and eventually end support for LTC transactions.
Upbit users have 30 days to withdraw their LTC funds from the exchange. In its official report, the exchange noted:
"We decided to terminate the transaction support for Litecoin (LTC), as it was determined that the optional function that does not expose transaction information included in this network upgrade corresponds to an anonymous transmission technology under the Specific Financial Information Act."
Another tweet by Asia-focused crypto website 8BTCnews says that as many as five major crypto exchanges such as Upbit, Bithumb, Coinone, Korbit, and Gopax have already delisted LTC from their platform.
It should be recalled that during the last week of May, Upbit and other major crypto exchanges had issued a warning for investors about the regulatory risks associated with confidential transactions. Accordingly, their decision to delist LTC does not seem out of the blue.
It is also worth noting that South Korea has a reputation for having some of the most stringent crypto regulations around the world. The Specific Financial Information Act requires crypto exchanges to enforce strict KYC and anti-money laundering policies. At the same time, all anonymous transactions are strictly prohibited.
In fact, LTC is not the first privacy-preserving coin to be delisted by exchanges. Earlier, other major privacy-focused cryptocurrencies such as Monero (XMR) and Zcash (ZEC) have also faced the regulator's wrath resulting in their delisting from several major exchanges the world over.
Litecoin Adoption Continues to Grow
Despite being shunned by exchanges worldwide, Litecoin continues to witness slow and steady adoption in terms of partnerships and LTC usage.
Last year, crypto.news reported that AMC Theatres is mulling to accept LTC as one of the cryptocurrencies for purchasing movie tickets.
Similarly, earlier this year crypto.news reported how data indicates that whales are actively accumulating LTC ahead of the full release of the MWEB upgrade.