South Korea's Central Bank Completes Phase One of CBDC Pilot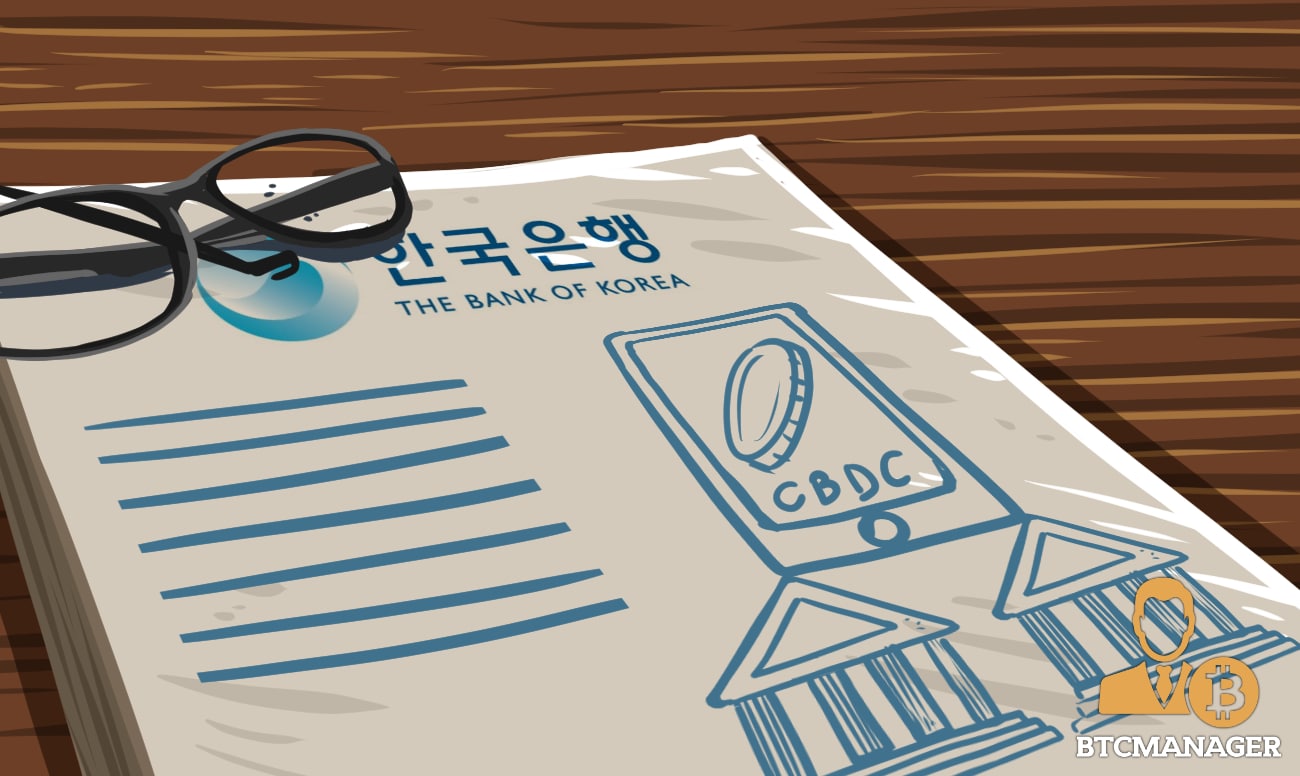 The Bank of Korea (BOK) has announced the successful completion of the first phase of its two-phase central bank digital currency (CBDC) pilot. The BOK has hinted that the second phase of the digital won trial is ongoing and is expected to end in June this year, according to a Yonhap report on January 24, 2022.
BOK Completes Phase1 of CBDC Trials
As central banks across various jurisdictions begin to make active plans towards creating digital versions of their sovereign currencies, South Korea's apex bank, the Bank of Korea (BOK) is already making significant progress in its digital won study.
Per a report by local news source Yonhap, BOK has completed the first phase of its CBDC project which began in August 2021. The central bank says the first phase of the CBDC pilot, which was conducted in a cloud-based environment, tested the basic functions of the digital won such as issuance and distribution and everything worked out perfectly.
The BOK has also revealed that it's currently in the second phase of its CBDC trials and it plans to test various important functions of the currency including cross-border payments, offline settlements, and more, during this phase.
"We will confirm the possibility of operating various functions, such as offline settlements, and the application of new technologies, such as one intended to strengthen privacy protection during the second phase of the test," said the BOK.
That's not all, the BOK has hinted that it also plans to collaborate with financial institutions and lenders under its purview during this second phase. If all goes as planned, phase two of the CBDC pilot will be completed by June 2022.
According to the Atlantic Council, a total of 87 nations (over 90 percent of global GDP) are actively exploring CBDC and a total of nine countries, including Nigeria, have launched their digital currency.
In addition to rolling out a CBDC, South Korea is also aiming to become an active player in the metaverse.
As reported by BTCManager on January 22, 2022, South Korea's ministry of science revealed that it's the nation will join forces with 220 metaverse projects to create a metaverse academy that will train thousands of metaverse professionals and make Korea a heavyweight in the industry by 2026.