Space and Time Raises $20M for Secure Enterprise-Grade Data Processing Solutions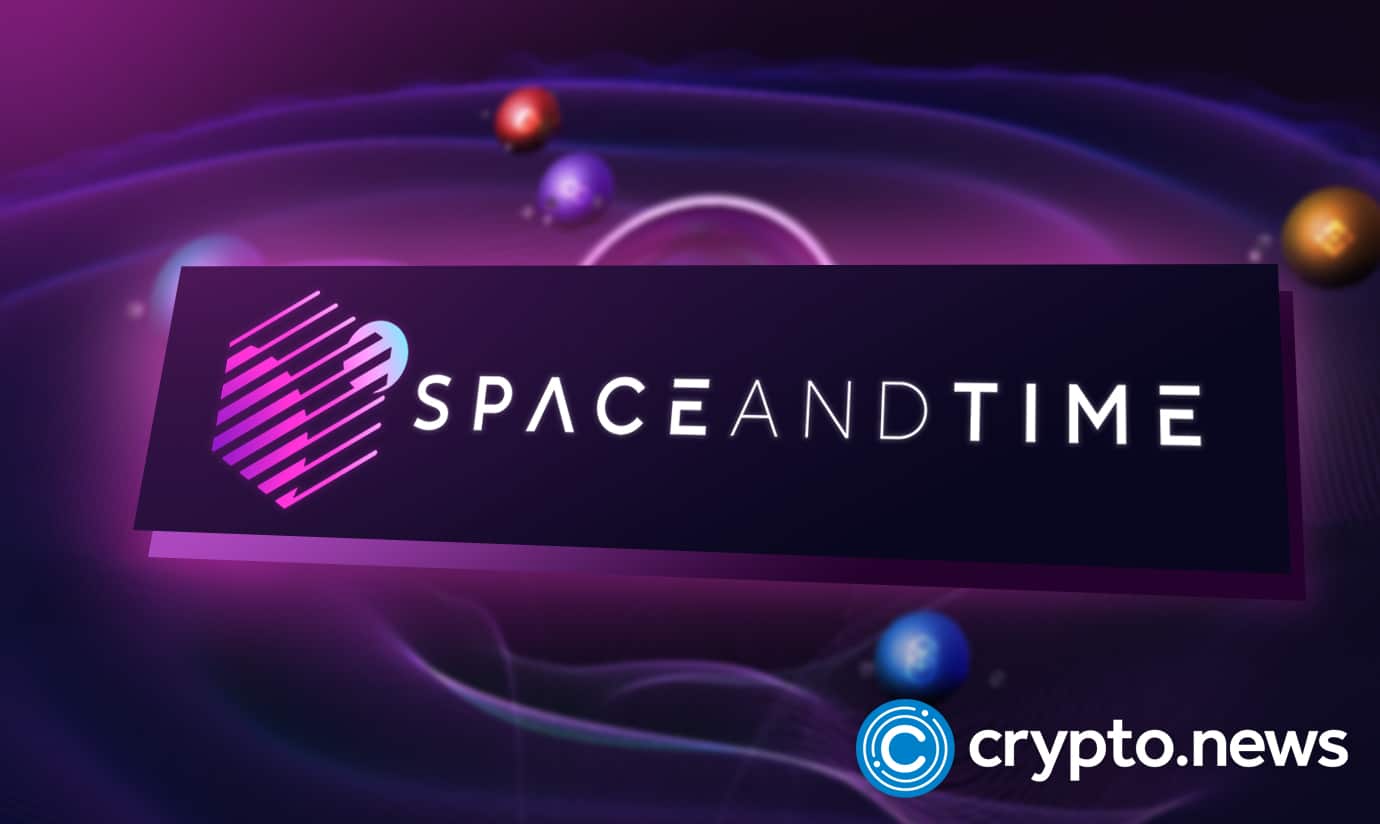 Space and Time has raised $20 million via a funding round led by Microsoft's M12, with participation from HashKey, Polygon, Avalanche, CoinDCX and others. Space and Time aims to offer businesses lightning fast and secure data processing through its novel Proof of SQL protocol. The team says the raised funds will be used for product development and other purposes.
Space and Raises $20M
Space and Time, a Web3 data warehousing platform that uses its proprietary Proof of SQL protocol to bring fast and secure data processing to the decentralized finance (DeFi), gaming and other ecosystems, has announced that it has successfully raised $20 million via its latest funding round.
According to the team, the strategic round was led by Microsoft's M12 fund, with investment from other entities, including Avalanche, Polygon, Framework Ventures, SevenX Ventures, Stratos, Coin DCX and more.
The team has hinted that the raised money will be used to pursue Space and Time's product development, engineering, as well as initiatives aimed at boosting the project's adoption by users.
Created as part of Chainlink Labs' "Startup with Chainlink" program, which is dedicated to supporting the development Web3 projects, Space and Time combine Chainlink's price oracle with other sources, to gather accurate data from blockchain protocols, off-chain platforms and decentralized applications. This data is then delivered to smart contracts applications for enterprise-grade use cases.
Earlier in July 2022, Space and Time successfully secured $10 million via a funding round led by Framework Ventures, with participation from Digital Currency Group (DCG), Samsung Next, IOSG and others.
SQL on the Blockchain
Space and Time says its proprietary Proof of SQL is an innovative protocol that makes it possible for the decentralized data warehouse to return accurate query results plus proofs that the data has not been tampered with and the query was executed in a verifiably accurate manner.
While SQL is not a decentralized database system in itself, Space and Time has made it clear that its Proof of SQL protocol whose patent is awaiting approval, can be applied to various sectors of the Web3 space including DeFi and GameFi, as the solution supports the creation of complex financial instruments on-chain.
For use cases such as gaming, the team says the Proof of SQL protocol allows for frictionless querying of end-game results as well as in-game events by smart contracts, making it possible for devs to build new interactivity between smart contracts and gaming servers.
Space and Time claims to be the world's first truly decentralized solution for rapid and secure data processing. The project aims to bring together both on-chain and off-chain data in a single trustless environment.
Via Space and Time's Proof of SQL protocol, the project indexes public blockchain networks to formulate a relational database that enables enterprises to run SQL queries on the blockchain.
So far, the team has succeeded in indexing some Ethereum Virtual Machine (EVM) compatible blockchains like Ethereum, Polygon, Avalanche and BNB Chain, with support for more networks in the pipeline.
What's more, the project plans to make the automation of the business logic in centralized systems possible and make them smart contracts-compatible. Space and Time will also integrate with Microsoft Azure, to enable users to access, manage and easily analyze blockchain-native data.