Spacebar, Halliday Complete Funding Rounds, Alibaba Records Better Results Than Expected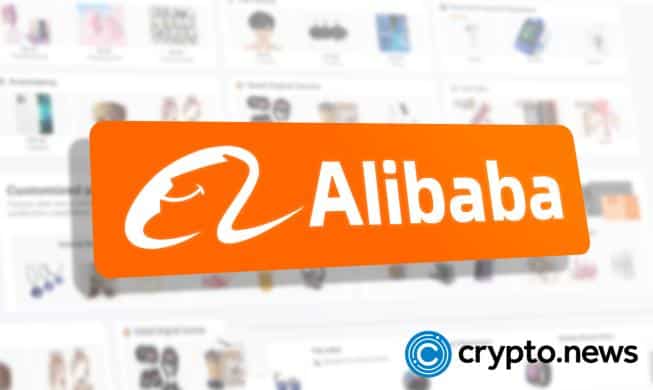 More projects continue reporting successful funding rounds, with Halliday Finance and Spacebar XYZ among them. Reports show that the first half of 2022 recorded increased amounts raised by projects in seed rounds compared to half 1 of 2021.
Spacebar XYZ Closes Successful Funding Round
Earlier today, Spacebar announced its successful funding round, which raised $4.5 million. Their tweet said;
"We are excited to announce that @Spacebarxyz, building a Playground for Web 3 Communities, has successfully raised its $4.5m BUILDER-ONLY seed round."
This funding round included over 70 "leaders in Web 3 from some of the largest protocols, networks, and funds in the world."
Among the participants in this investment round included;
"@yieldguild @gabusch @sandeepnailwal @balajis @Jihoz_Axie, @BennyGiang @zosegal @dogemos" and more."
The Spacebar platform builds a community-focused game that enhances the collaboration of different communities in web3. They encouraged people to join the team.
Halliday Finance Raises $6 Million in Seed Round
On Thursday, August 4th, Halliday Finance announced a successful seed round that raised $6 million. This funding round was led by a16z and targets to "supercharge ownership in games and the metaverse."
Aside from a16z, "Hashed, a_capital, SV Angel, Immersion Partners, Sabrina Hahn and a host of other amazing investors participated in this round."
The blog also praised the team behind the platform. It states;
"Our amazing team makes all of this possible. We're a squad with different skills, talents, and backgrounds — engineers, economists, artists, technologists, and builders — but what binds us together is our belief in the product we're building today and the world we're creating tomorrow."
TDX Launchpad Shows Increase in Crypto Project Fundings
Earlier today, TDX Launchpad released a series of tweets explaining how the year 2022 already out-spaced 2021 in crypto fundraisings. Over $30 billion has already been raised by crypto projects this year from over 1k funding rounds.
One tweet in the thread said;
"Even though the crypto market has been in dire straits in 2022, the sector has raised $30.3 billion in funds which has already outpaced the entire year of 2021."
TDX launchpad continued to quote Messari and Dove metrics, who indicated that; "$1.8 Bn in the #Defi sector, $8.6 Bn in #web3 and #NFTs, $9.7 Bn in Infrastructure and $10.28 Bn in #CeFi sector was raised in the first half of 2021."
According to the thread, 2022 has enjoyed exponential growth from $11.8 Bn to $24 Bn. Accordingly, funding space enjoyed an 848% increase compared to the first half of 2021 and a 504% increase in deals compared to H2 2021.
Alibaba Records Better Results That Investors Expected
Reports indicate that Alibaba recorded better results in sales than many investors feared. According to a tweet by Sophia Horta e Costa;
"Alibaba's small beat. Quarterly revenue shrinks for the first time ever, but it was still better-than-feared for China's e-commerce giant. Net income fell 50% in the June quarter."
According to Bloomberg, Alibaba's shares dropped by about 2% in Hongkong, "shedding part of the 5.2% gained on Thursday before the results."
According to further reports by Bloomberg, Alibaba's revenue contracted for the first time in the Jeune quarter. "The contraction marked an official end to a decade of sizzling growth for China's internet giants, which began to wind down in 2021 when regulators slapped curbs on a range of sectors from e-commerce to social media."
Many companies in China, including the e-commerce giant Alibaba, are still struggling to recover after several months of strict covid restrictions that caused market turmoil.
Thailand's Central Bank Extends Retail CBDC Study to Pilot Phase
The central bank of Thailand recently highlighted that they don't plan to issue retail digital currency. The country's central bank is launching a pilot study for retail CBDC. The central bank "deems it necessary to extend the scope of retail CBDC development to a pilot phase."
While enhancing the scope of retail CBDC, they have no plans to issue a virtual retail currency.
Bitcoin Mixed Signals at $23k, While Crypto Market Holds at $1 Trillion
Today, Bitcoin and many other assets appeared to be sending mixed signals as the crypto market continues to hold firmly at over $1 trillion. Starting the day at little less than $22.5k, Bitcoin trended upwards, hitting highs at $23.4k. But, when writing this report, Bitcoin was $22.8k, indicating a downward run.
Ethereum began the day trading at $1.5k and trended upwards to $1.7k. However, when writing this report, Ethereum was trading at about $1.6k, still higher than its value at the start of the day.