Spain, Brazil and U.K. Likely First For Ripple-Powered Santander App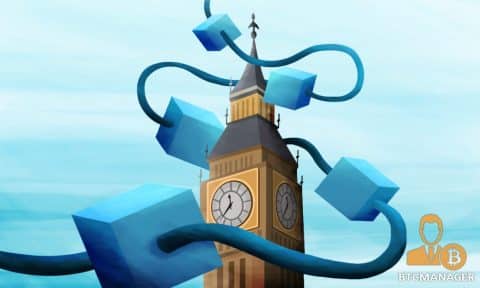 In June 2018, Santander Bank, one of the largest banks in the world, announced that it would be deploying a Ripple-powered remittance app in various parts of the world. The app which is operated using Ripple Labs product called XCurrent will allow for same day settlements.
Increasing Trust in Ripple
The program, called OnePay FX, does not make use of cryptocurrency per se, but it's deployment could lead to other banks having greater trust in Ripple as a company. This trust could then potentially expand into adoption of other Ripple technologies, perhaps even including its infamous XRP.
The main goal of the application is that "the firm has taken note of the growing expectation from consumers that sending international payments be easier and less friction-filled than it has been seen in the past." Or in simpler terms, international payments need to be easier, and less restrictive. Otherwise customers will likely migrate to other services.
Spain, Brazil, and the UK likely first to get OnePay FX
In a recent interview that appeared on PYMNTS.com, Santander UK Head of Innovation Ed Metzger said that the OnePay FX system would not immediately launch globally. Instead, the system will be targeted at countries where the bank operates in a highly profitable manner.
Specifically, Metzger said those countries were Spain, Brazil, and the UK. And while these countries may be first to receive the tech, they will not be the last, as he suggested that rollouts will continue to more countries as the technology matures. He said: "We expect to roll the service out across more countries in the coming months,"
What is XCurrent?
Ripple Labs as a company does quite a bit more than just cryptocurrency. One of their leading projects is called XCurrent. This technology uses a distributed ledger of sorts that allows for bank-to-bank transactions to settle in a manner that is much faster and easier to verify than with legacy systems like SWIFT or ACH. According to the official site, the technology "enables banks to instantly settle cross-border payments with end-to-end tracking"
Upon the announcement of the collaboration with Santander  in June 2018, many XRP proponents likely jumped for joy, thinking that this announcement meant that XRP would finally see a real-world use case with a bank. Unfortunately, XCurrent does not make use of XRP currently.
XRP Still Moving On
In the recent market downturn, XRP has suffered quite significantly, but appears to be holding at a level still far above where it was at the same time last year. It has also been the subject of great debate within mainstream financial media sources, which is likely to bring in new investors to the project that otherwise may not have been interested.
At it's all time high, the currency hit an incredible $3.23 before dropping to today's $0.43, a near six-fold decrease in value. At the same time last year, XRP was trading for around $0.25 each. Therefore the currency is still on an upward trajectory overall, despite the roller coaster like movements it has experienced since 2017.