Spanish City Battles Ransomware Attack as Hackers Demand for Bitcoin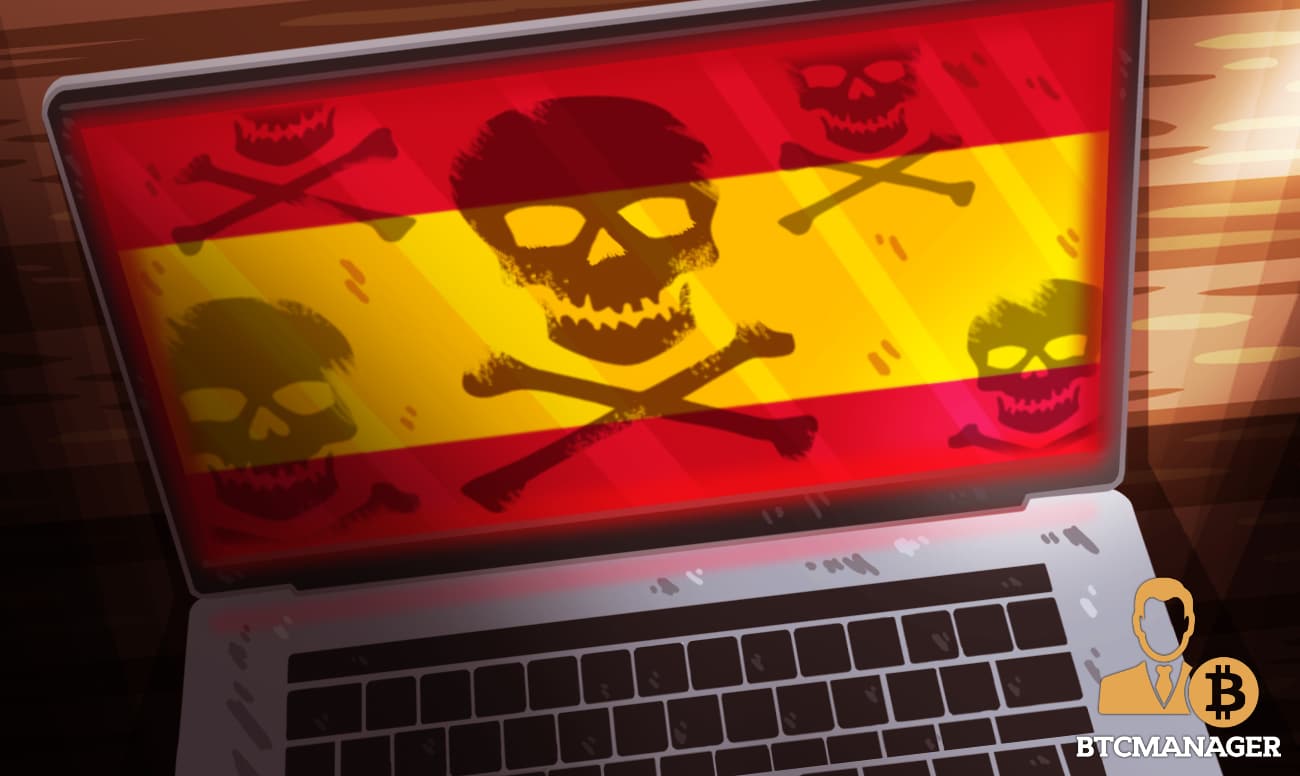 The online processes of Jerez de la Frontera, a city of more than 200k inhabitants located in southern Spain, have been crippled by a severe ransomware attack. The hackers are demanding an undisclosed amount in bitcoin and Spanish authorities are yet to pay the ransom and have instead deployed three cybersecurity experts to the area, reports Breitbart on October 6, 2019.
Hackers Target Jerez de la Frontera 
The Spanish city of Jerez de la Frontera, an area famous for breeding and training Andalusian horses, has become the latest city to fall victim to a massive ransomware attack.
Per sources close to the matter, the city's computer systems have been hijacked by a hacker who is now demanding a huge ransom in the world's flagship cryptocurrency, bitcoin, before providing them with the keys needed to get their computers decrypted again.
Reportedly, the cyberattack has made it impossible for the city's authorities to conduct regular online operations via their official website since on Tuesday, October 1, 2019, and the Interior Ministry of Spain has sent three cybersecurity professionals to the city in an effort to salvage the situation.
At the time of filing this report, all processes remain grounded and the mayor of Jerez de la Frontera, Mamem Sanchez has made it clear that the municipal website will remain offline until the matter is completely resolved and the systems "100 percent secure."
Ransomware Attacks on the Rise 
While crypto exchange hacks and heists have become quite synonymous with the distributed ledger technology (DLT) ecosystem, with these bad actors amassing billions of dollars in digital assets stolen from exchanges to date, the issue of crypto-based ransomware attacks is fast becoming a serious problem that needs urgent solutions.
In 2019 alone, there have been numerous cases of ransomware attacks on different cities around the world.
On May 24, 2019, BTCManager informed that crypto thieves had taken over the entire computer systems of the city of Baltimore, including the city's communication network.
Fast forward to June 2019, and Lake City, a city located in north Florida paid a ransom amount of over $500k to hackers, in a bid to regain access to their computers.