Spanish Football Clubs Real Madrid and Barcelona Jointly File Web3 Trademark Application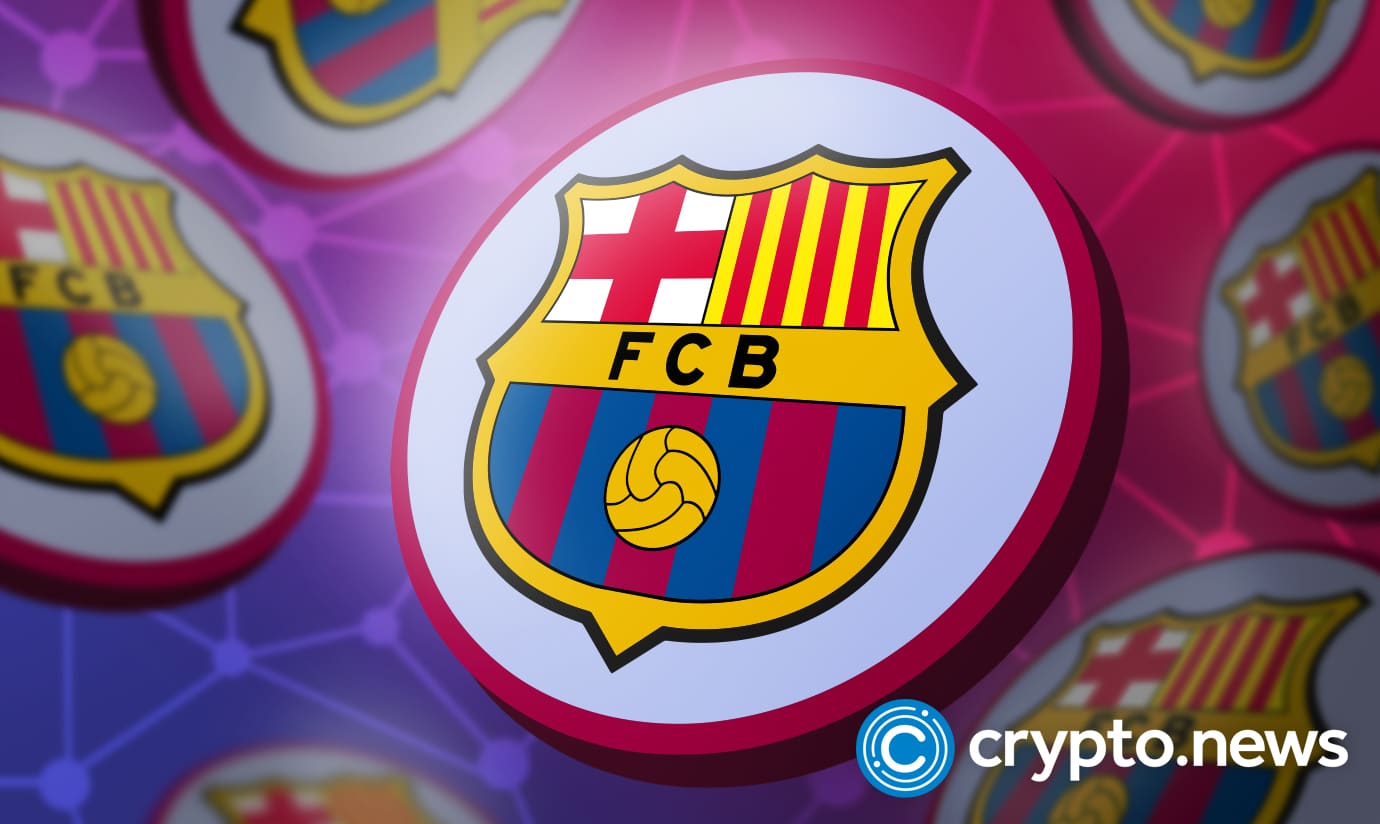 Barcelona FC and Real Madrid football club have jointly submitted a Web3 and metaverse trademark application filing with the United States Patent and Trademark Office (USPTO), according to reports on August 11, 2022.
The Metaverse Brings Football Rivals Together
Spanish and world soccer heavyweights, FC Barcelona and Real Madrid, the reigning UEFA Champions League Champions, have joined forces to take their metaverse and Web3 adoption push to the next level.
Per a tweet by trademark lawyer Mike Kondoudis, the application was filed with the United States Patent and Trademark Office (USPTO) for international classes 9 and 41, on August 5, 2022, and it covers metaverse plans for both football clubs.
Specifically, the items under the joint filing include virtual reality hardware, virtual reality glasses, virtual reality helmets, downloadable augmented reality software, virtual reality game software, virtual reality simulation software, augmented reality game software, and virtual reality software for telecommunications, utility, security and cryptographic software.
That's not all, other items under the clubs' class 9 filing include downloadable software for managing crypto transactions on the blockchain and an e-wallet solution.
What's more, the clubs' class 41 filing also includes metaverse products such as interactive entertainment and other digital collectibles experiences.
Brands Increasingly Making In-Roads into the Metaverse
Only a few years ago, blockchain's use case was limited to only cryptocurrencies and the development of supply chain management solutions. However, the success of non-fungible tokens (NFTs) and play-to-earn gaming, has awakened the minds of global brands to the potential of these digital collectibles and the metaverse.
Notably, between January to May 2022, a massive 2,700 Web3, NFT, and metaverse-related applications were submitted to the USPTO by various companies looking to take advantage of the nascent innovative technologies, including global brands such as Mastercard, Walmart, and others.
It will be recalled that in February 2020, Barcelona inked a partnership deal with Chiliz and Socios.com for a blockchain-based fan engagement program. Fast forward to August 2022 and Chiliz pumped in a massive $100 million into Barca Studios, giving the former a 24 percent stake in the club's digital content creation and distribution hub.
"We are passionate about the role that technology can play in building communities that bring fans closer to their teams and each other. Blockchain technology can provide fans with a role and membership in their communities that cannot be removed or revoked, or spent or expire," said Socios.com CEO at the time.
Barca joined forces with BCN Visuals in July to recreate the glorious moments of Dutch football and Barcelona legend Johan Cruyff as non-fungible tokens (NFTs) auctioned at Sotheby's New York for bitcoin (BTC), ETH, and DOT tokens.
In the same vein, Real Madrid, a 14-time UEFA Champions League winner, and 35-time La Liga champion has also established a presence in the metaverse and the latest joint Web3 trademark application filing with Barca is a strong indication of great things to come from both soccer giants.