Square's Bitcoin (BTC) Revenue Soars, Set to Acquire Afterpay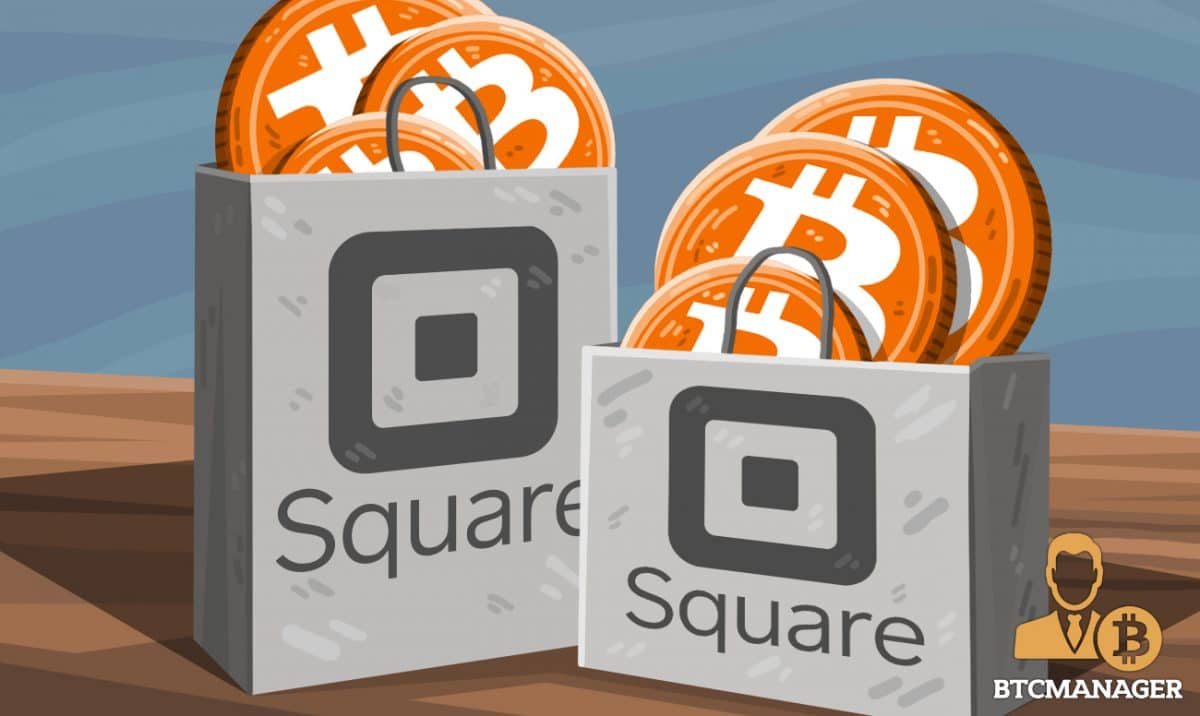 Bitcoin (BTC)-friendly Square, Inc. (NYSE: SQ) has recorded another sterling performance in Q2, 2021 and the firm is now looking to expand its payments ecosystem by acquiring Afterpay, according to a press release on August 1, 2021.
Square Eyes Afterpay Acquisition
Square, a San Francisco-based financial services company focused on making life easier for businesses and individuals alike through innovative payment solutions, has announced plans to further expand its payments ecosystem in a bid to continue to fulfill its promise of delivering top-notch services to its users globally.
As stated in its press release, the Jack Dorsey-led company has entered into a Scheme Implementation Deed with Afterpay, a 6-year-old business that allows its more than seven million users in-store and online customers to purchase a product immediately and make installment payments later.
The Scheme Implementation Deed will make it possible for Square to take over all the shares issued by Afterpay through a court-approved Scheme of arrangement, at an implied valuation of $29 billion based on the closing price of Square common stock on July 30, 2021.
If all goes as planned, the acquisition is expected to be completed during the first quarter of 2022 and Square believes the deal would bring great enhancements to both its Seller and Cash App ecosystems, drive long-term growth with meaningful revenue opportunities, amongst other benefits.
Strong Q2 2021 Performance
Despite the significant crash in the price of bitcoin (BTC) and other cryptocurrencies in the second quarter of 2021, Square has managed to weather the storm, with its digital currency business playing a major role once again.
According to its Q2 2021 Shareholders letter, Square's total net revenue rose by an impressive 143 percent year over year (YoY), to hit $4.68 billion (bitcoin transactions accounted for $2.72 billion), while the firm made a gross profit of $1.14 billion, representing a 91 percent increase compared to the same period last year.
In the same vein, Square says its Cash App product delivered strong growth in Q2, 2021, with a revenue of $3.33 billion and a gross profit of $546 million, representing a 177 percent and 94 percent increase respectively, YoY. 
"Excluding bitcoin, Cash App revenue was $606 million in Q2 2021, up 87 percent year over year. We continued to drive acquisition of net-new transacting active Cash App customers and adoption of our broader ecosystem of products, as well as strong growth in customer inflows driven primarily by consumer spending," the firm declared.
In related news, Square CEO Jack Dorsey hinted earlier in July that he sees a future where bitcoin will be a "big part" of his Twitter business model. 
On July 16, 2021, BTCManager reported that Square is working on a Bitcoin-powered decentralized finance (DeFi) platform dubbed TBD, which will make it easier for devs to create non-custodial, and permissionless DeFi solutions.