Sri Lanka's Central Bank Issues Public Warning Against Crypto Investments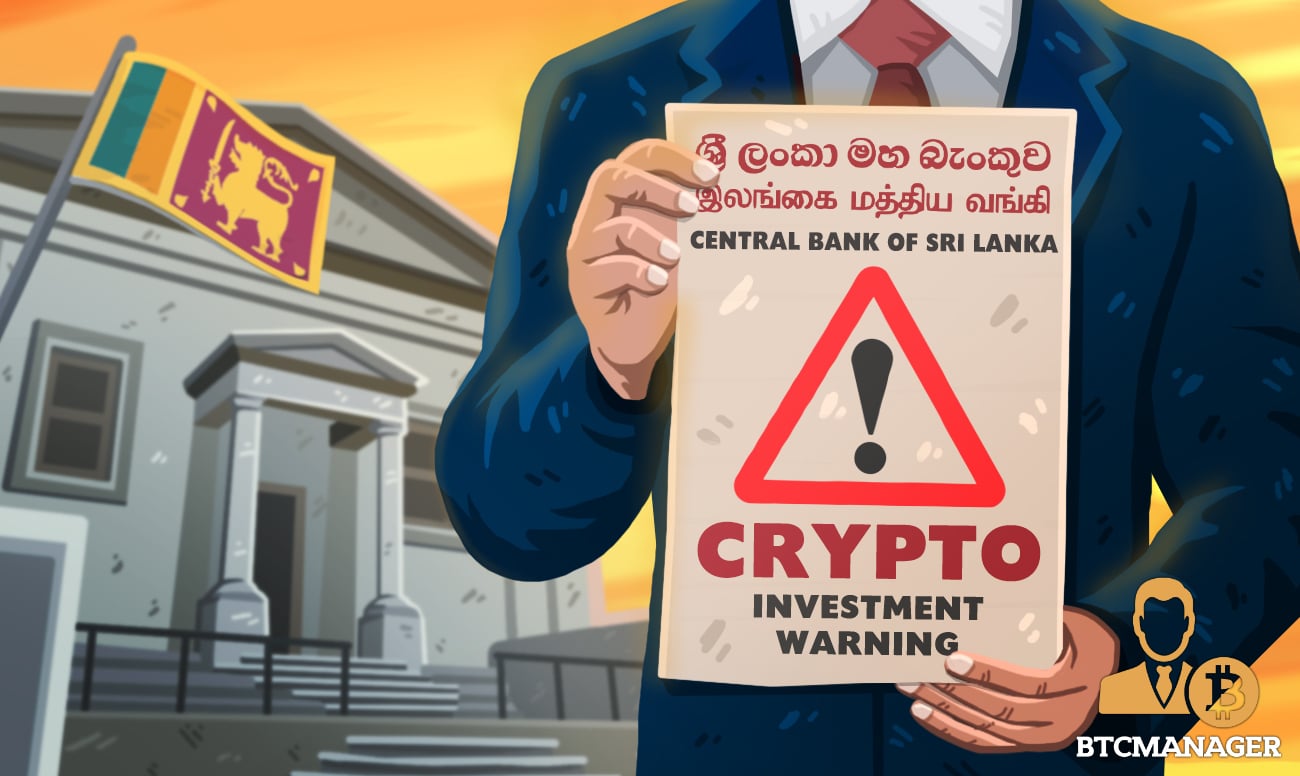 The Central Bank of Sri Lanka (CBSL), has issued a warning to the general public about the risks involved in cryptocurrency investments.
CBSL Calls Crypto Investments Risky
The CBSL gave the warning via a notice published on its official page on Friday (April 9, 2021). According to the Sri Lanka apex bank, investing in crypto assets such as bitcoin, Ethereum, and Litecoin, come with significant risks, as there are no regulatory safeguards concerning crypto investment and usagein the country.
The warning also noted that crypto was gotten either through via exchanges, mining, or initial coin offerings (ICOs). However, none of these crypto-related activities are authorised to operate in Sri Lanka, as stated by the CBSL. 
Furthermore, the central bank listed four areas that could be risky for individuals who invest in cryptocurrency. One of them is that investors who encounter issues in the course of their crypto investments would have no legal or regulatory recourse.
Second, the CBSL espoused the usual rhetoric about cryptocurrency likely used for terrorist financing and money laundering. Also, the Sri Lanka Central Bank noted that crypto assets were highly volatile as it depends on speculations. These characteristics could expose the investor to risks and losses. 
The fourth warning noted that individuals buying cryptocurrency from crypto exchanges abroad could be violating Sri Lanka's Foreign Exchange Regulations. The CBSL continued, saying:
"VCs are not identified as a permitted investment category in terms of the Foreign Exchange Act No. 12 of 2017 (FEA). Electronic Fund Transfer Cards (EFTCs) such as debit cards and credit cards are also not permitted to be used for payments in foreign currency related to virtual currency transactions, in terms of the Foreign Exchange Regulations in Sri Lanka."
Like the CBSL, other regulators across the globe have issued several warnings regarding cryptocurrecy investment. With the crypto market currently in its bull cycle, regulatory bodies have become wary of the industry, advising retail investors to be carry out research before investing their money in the ever-growth market.
Meanwhile, the CBSL back in July 2020 shortlisted three firms to develop a blockchain-based proof-of-concept (POC) for its Know Your Customer (KYC) system. The blockchain solution could help the financial sector tackle its KYC challenges.