Stablecoin Issuer Paxos Shares Details on PAX, BUSD Reserves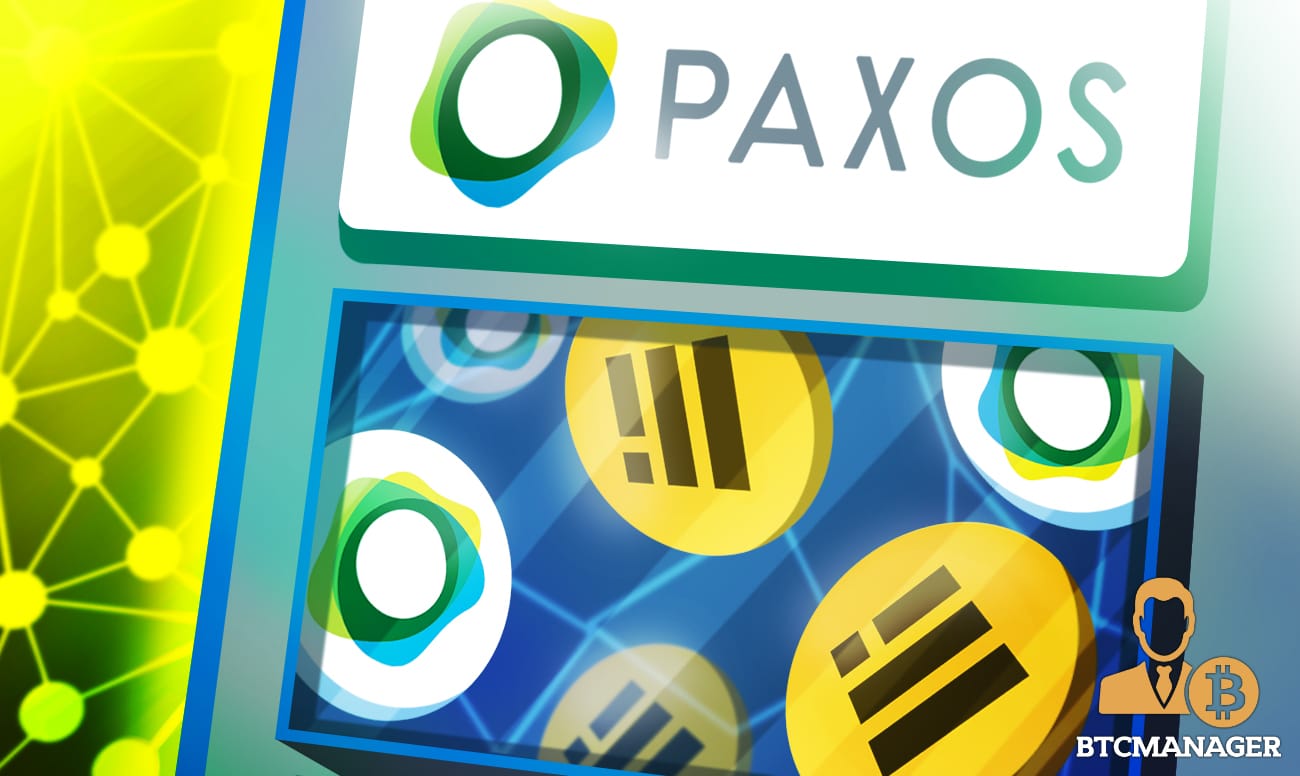 Paxos, a leading stablecoin issuer has released a thorough breakdown of its stablecoin reserves.
Paxos Determined to Prove Stablecoin Reserves
In a detailed blog post published yesterday, Paxos, the company in charge of the PAX and BUSD stablecoins shared details about the breakdown of its stablecoin reserves. Data from CoinGecko hints BUSD and PAX are the 3rd and 7th largest stablecoins by market cap, respectively.
According to the post, close to 96% of the reserves were held in cash or cash equivalents while 4% were invested in U.S. Treasury bills.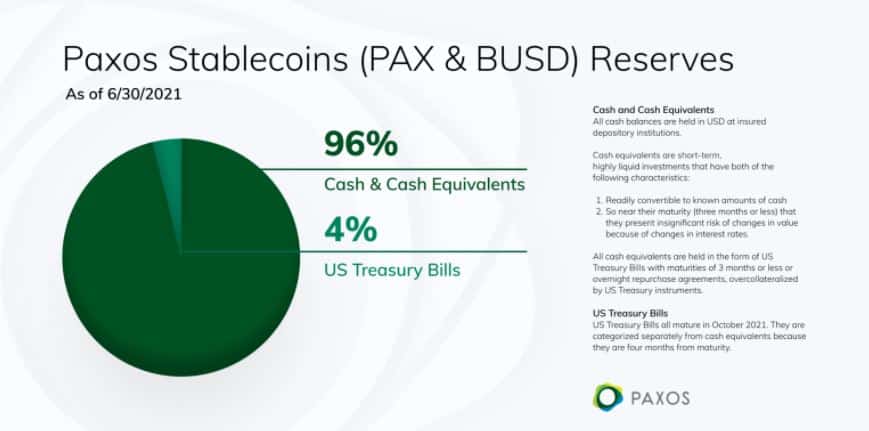 (Source: Paxos)
Notably, Paxos took shots at both Circle's USDC and Tether's USDT saying that neither is a regulated digital asset because neither token has a regulator. In fact, the company added that neither tokens are "stablecoins in anything other than name."
Paxos added that at present, there exist only 3 truly regulated stablecoins – Paxos Standard (PAX), Binance Dollar (BUSD), and Gemini Dollar (GUSD). Notably, Paxos and Gemini are both Trust companies regulated by the New York State Department of Financial Services (NYDFS).
This means the value of stablecoins issued by the aforementioned entities is tied directly to the value of the US dollar and the amount of "reserve" dollars equals or exceeds the number of stablecoins outstanding.
Further, it also means that reserves may only be held in the safes forms such as FDIC-insured bank accounts and in short-term maturity US Treasury instruments.
On the contrary, Paxos said USDT and USDC are "unregulated stablecoins" and as such do not have the same oversight and guardrails as PAX, BUSD or GUSD. This is because both the tokens are backed substantially by corporate debt obligations and carry considerable illiquidity, credit, and interest rate risk.
Stablecoins Regulations Shaping Up
With the rising popularity of stablecoins, regulators around the world are keeping a close eye on the health of such financial instruments.
On June 8, BTCManager reported that the Bank of England opined that should stablecoin payments gain wider adoption, they should receive the same regulations as bank payments.
Most recently, US SEC Chair Gary Gensler said that some stablecoins could possibly be securities due to the nature of the underlying assets they derive value from.