Stablecoins comprised 77% of Optimism TVL in January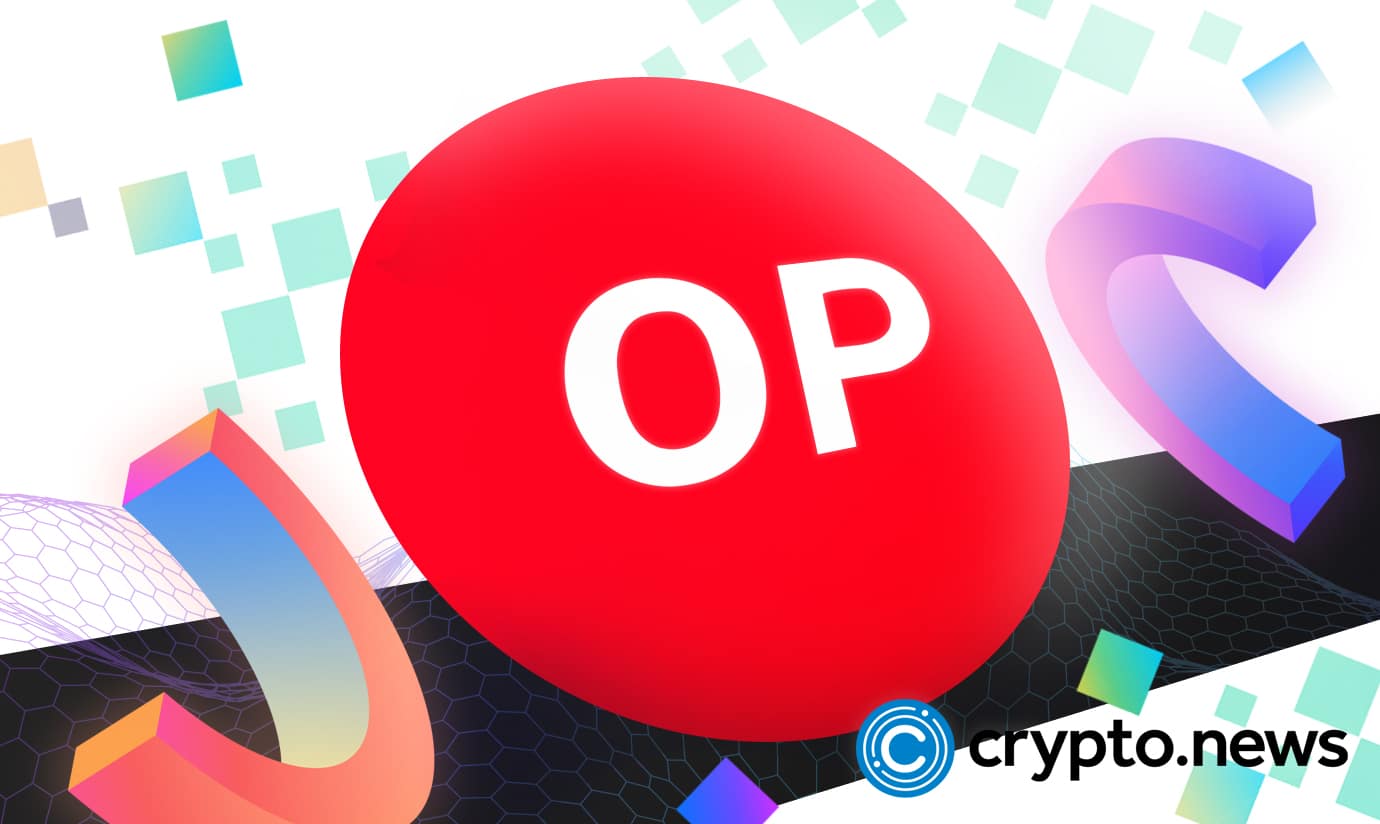 Data from the decentralized finance (DeFi) total value locked (TVL) aggregator DefiLlama shows that the Optimism chain recorded positive inflows in 27 out of the last 30 days.
According to DefiLlama, this inflow resulted in a $119 million increase in Optimism's TVL, representing about 18.3% of the chain's entire stablecoin market capitalization.
The only days in the last month when Optimism did not have a positive inflow were Jan. 1, Jan. 3, and Jan. 17, with the chain losing about $7.43 million from its stablecoin valuation.
At the beginning of the year, Optimism's stablecoin market cap stood at $539.19 million. But by Jan. 31, following the sustained positive inflow, the chain's stablecoin holding was valued at $651.01 million, representing more than 77% of its total value locked.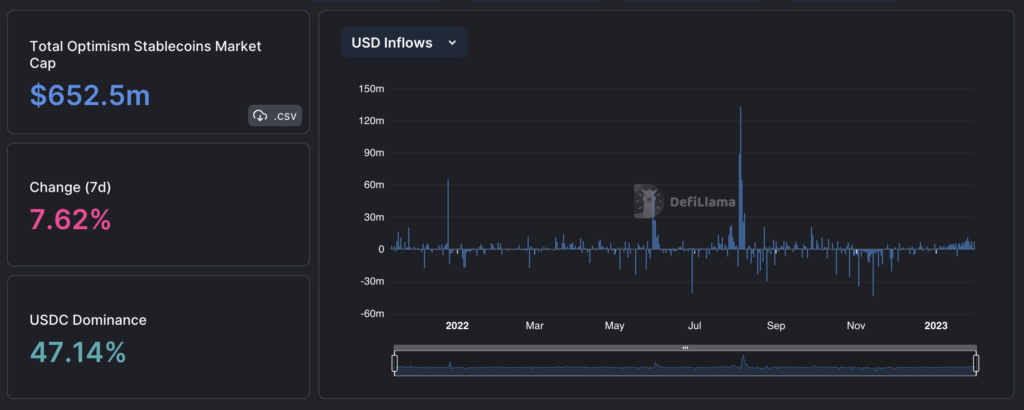 DefiLlama's data also showed that 47.2% of Optimism's stablecoin market cap was made up of USD Coin (USDC), which has proven to be the most dominant stablecoin across other chains as well.
According to another crypto data aggregator, CoinMarketCap, the layer-2 solution's TVL has recorded an overall increase of 7.56% in the last seven days and 38.17% in the previous month.
Stablecoins play critical role in DeFi liquidity
In DeFi-speak, inflow is the total amount of stablecoins transferred into a network, while outflow is the amount moved from it. Such movements often give crypto analysts insights into the overarching nature of the market. For instance, positive inflows could signify a bullish market, and an increase in outflows may indicate a bearish market.
Most of the liquidity in DeFi platforms like decentralized exchanges (DEXes) and lending protocols comes from stablecoins. For instance, in the second half of 2022, around 45% of the liquidity in decentralized exchanges was provided by stablecoins.
Ethereum maintains dominance in the stablecoin market cap
Ethereum (ETH) controls the lion's share of the stablecoin market with a current TVL of $82.05 billion, almost 60% dominance. However, the figure represents a 3.5% drop from the start of the year, when ETH's stablecoin market cap was $85.56 billion.
Other networks with stablecoin TVLs of more than a billion dollars include TRON, with a stablecoin market cap of $36.39 billion, and the Binance Smart Chain (BSC), which holds about $9.12 billion worth of stablecoins.