Stacks up over 40%, ethereum is on an upward trajectory, tradecurve is up 80%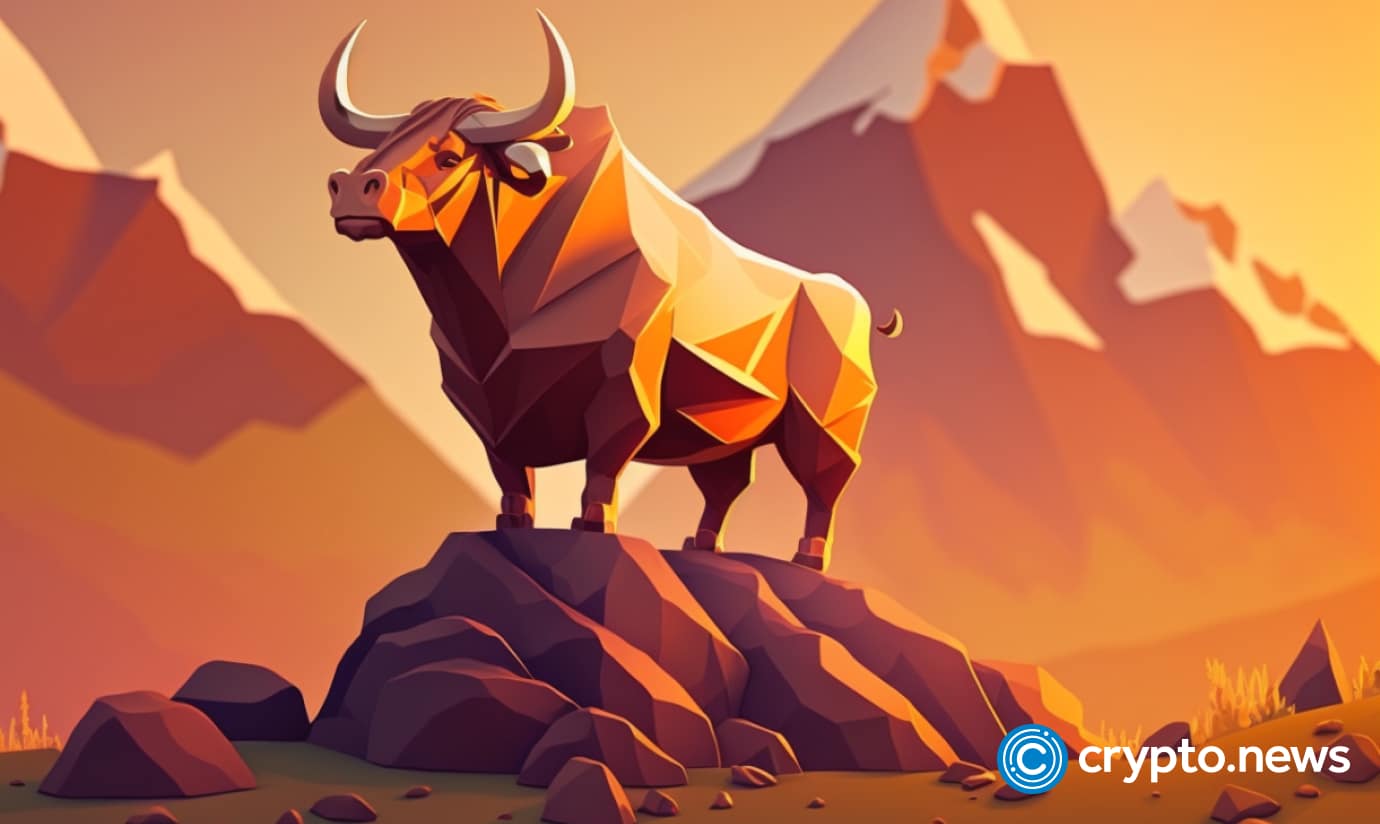 The cryptocurrency market is characterized by its ever-changing nature and the possibility of generating significant returns. Over the past few weeks, several digital assets have garnered interest from traders and enthusiasts. Notable among them are Stacks, Ethereum, and Tradecurve.
These cryptocurrencies have experienced notable price fluctuations, capturing the attention of individuals interested in observing and investing in the market.
In this discussion, we will explore the recent developments surrounding these coins and examine the reasons behind their increased prominence within the crypto community.
Stacks soar over 40%
Stacks, a blockchain project focused on integrating smart contracts with the Bitcoin network, has experienced a notable increase in its price. With its aim to establish a decentralized internet, Stacks has garnered attention from investors interested in the convergence of Bitcoin and smart contracts.
In the past week, Stacks has observed a significant price surge of 40%, indicating growing confidence in the project's potential and ability to possibly transform the crypto landscape. The introduction of Ordinals, a form of Bitcoin-based non-fungible token (NFT), has fundamentally influenced Stacks' price. Data from Dune Analytics reveals that the network has received approximately 12,906,466 Bitcoin inscriptions due to the adoption of Ordinals.
This increased network activity has contributed to the substantial surge in Stacks' price. Presently, Stacks is being traded at $0.7485, with a market capitalization of $1 billion, representing a rise of 17.50% overnight.
Ethereum and its bullish trend
With its robust smart contract capabilities and thriving decentralized applications ecosystem, Ethereum has attracted widespread adoption and investor interest. 
The recent price movements indicate a positive trend, with ethereum (ETH) reclaiming key resistance levels and remaining bullish. After bitcoin (BTC) climbed above the $27,000 barrier level, ethereum also rose in tandem. ETH reached a high of $1,826 and is currently consolidating gains.
When writing, ETH is trading at $1,823.35 with a market cap of $219 billion, an increase of 5.37% on the last day.
Tradecurve presale performance 
The TCRV tokens used on the Tradecurve platform have increased in value by 80% since their initial presale, attracting attention from cryptocurrency enthusiasts. This price rise suggests a growing interest and trust in the platform's capabilities.
Tradecurve, a hybrid exchange combining features of centralized and decentralized platforms, has introduced an ecosystem for traders. With a focus on privacy, deep liquidity, and fast order execution, Tradecurve has positioned itself as a platform for beginners and experienced traders. 
Investors can anonymously trade all derivatives under one account on Tradecurve due to its decentralization and lack of know-your-customer (KYC) requirements. To create an account, users only need a working email. By connecting a crypto wallet to the trading account, users can deposit their chosen crypto as collateral.
All traders will find a metaverse trading academy, high leverage starting at 500:1, a copy trading feature where users can subscribe to experienced traders and profit off their choices by replicating them, negative balance protection, and more on the Tradecurve platform.
A distinguishing factor between Tradecurve and its rivals, such as Gemini or eToro, is that Tradecurve will implement a proof-of-reserves (PoR) system to verify that the exchange has enough reserves to cover every client's balance, reducing the possibility of bankruptcy or unforeseen losses.
With a PoR mechanism, 2FA security options, a team KYC audit by Assure DeFi, and a token smart contract audit by Cyberscope – Tradecurve could be the most transparent platform currently available.
When you purchase TCRV's native token, you'll receive governance voting rights and staking rewards as a holding incentive. Additionally, there's a 25% deposit bonus for each purchase, and each TCRV token is priced at $0.018. Market experts predict that there will be further growth during the presale and even more after TCRV lists on Uniswap or a tier-1 centralized exchange following its launch.
Feel free to check out the links below. You can also examine the project and participate in the Tradecurve presale.
For more information about the Tradecurve presale:
Click here to buy TCRV presale tokens
Join our community on Telegram
Disclosure: This content is provided by a third party. crypto.news does not endorse any product mentioned on this page. Users must do their own research before taking any actions related to the company.