Startups Rev Their Engines: BTCMANAGER's Week in Review for March 20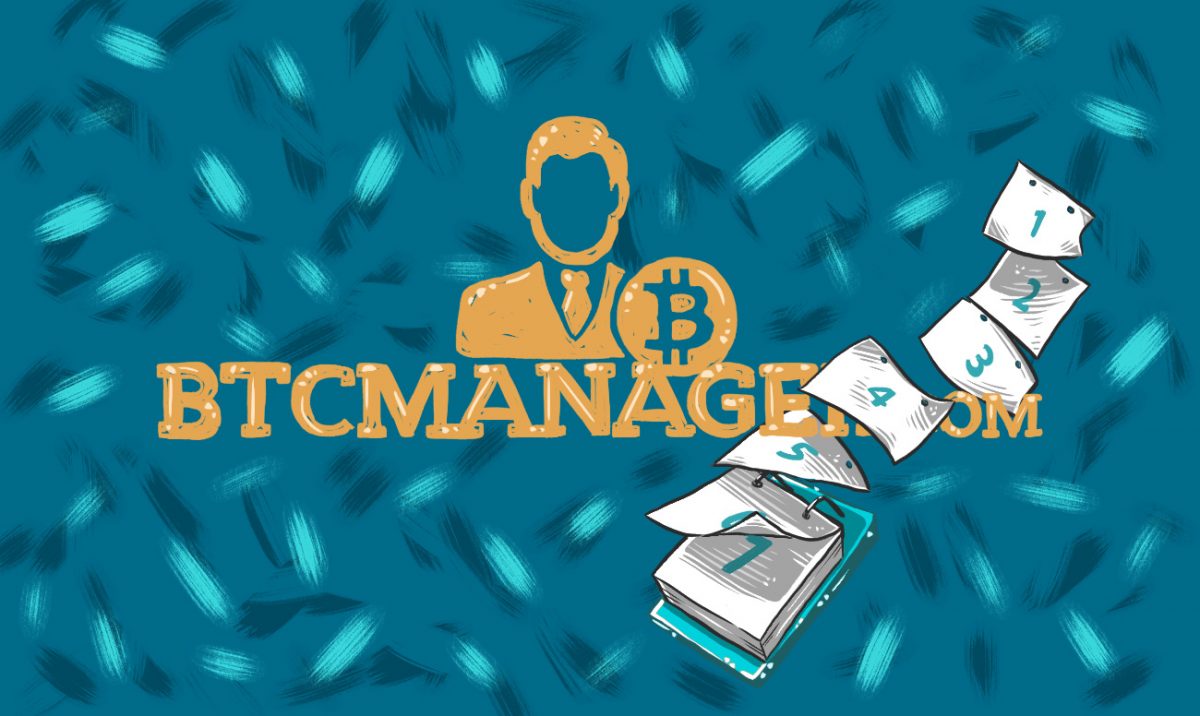 A couple of startups have been revving their engines in this week's news, and BTCMANAGER brought readers in-depth interviews with key players, including the founders of Lawnmower and Arcade City. We also covered Vitalik Buterin's online Q&A about Ethereum. Catch up on these stories and more in this weekend's edition of BTCMANAGER's Week in Review.
Compiled from contributions by Nuno Menezes, Michael Scott, James Ryan Moreau, Daniel Dob,  and Diana Ngo.
On Tuesday, March 15, Startupbootcamp announced that following four grueling days of pitches, interviews, training workshops and feedback sessions, it has selected a total of 10 startups out of over 400 applicants to take part in the Startupbootcamp FinTech New York accelerator program kicking off this April. Among the 10 companies selected from those 20 that participated in the Selection Days are two blockchain startups:  Lawnmower and Factury. BTCMANAGER interviewed Patrick Archambeau, the founder of Lawnmower, and Artūrs Ivanovs, the co-founder and CMO of Factury, to find out more about their experiences throughout the Startupbootcamp selection process and their expectations moving forward.
Ledger Labs is a Toronto-based consulting firm focused on blockchain development. On March 15, the company expanded its operations in a merger with Bitcoinsultants, a Bitcoin consulting company first established in 2012.
This week, Ledger Labs hosted an onlne Q&A with Ethereum co-founder and Ledger Labs team member, Vitalik Buterin. Among other topics, Buterin addressed audience questions about Ethereum's progress, the rising price of Ether, his decision to drop out of university to pursue his various projects, and what's on his reading list.
Feature Interview: Christopher David Disrupts Ride-Sharing with Arcade City 
Arcade City is a ride-sharing startup, arguably aiming for the same space as Uber and Lyft. But according to Christopher David, Arcade City's founder & CEO, his startup extends beyond this set-up, offering drivers the type of decentralized autonomy and freedom that they're unlikely to find elsewhere.
Arcade City's mobile app launched this month on the Apple and Android app stores to much acclaim. And there has already been a tsunami of interest with over 1,000 rides facilitated in hundreds of cities across 27 states, as well as in Australia (Mexico, Canada, and Sweden are commencing this spring). Launched in the wake of massive rate cuts by Uber and Lyft that adversely impacted driver pay, Arcade City quickly attracted many current or former drivers from these two companies.
Lawnmower began as a Bitcoin savings app offering a "spare change" investment model.  By linking to a user's bank account, Lawnmower was able to monitor day-to-day debit card spending and round up all purchases to the next dollar amount. That margin between what was spent and the next dollar amount was allocated toward buying bitcoin on behalf of the user on a regular basis. For people that use their debit cards often, it's easy to understand how frequent purchases could add up to significant amounts of money diverted and invested in bitcoin over time.
This original model worked quite well for a time, however the founders recognized that it it didn't offer more investment-savvy bitcoin investors enough choice. On March 16th they announced to their users that they would be moving away from the "spare-change" model entirely to something that offered their users greater control over their investments.
"This shift to a broader investment platform for more crypto portfolios is our main focus and interest right now, and is taking the place of 'spare change.' The spare change platform was fun while it lasted but is no longer an attractive business model to us and we'd rather focus 100 percent on this broader vision instead of trying to mesh the two," said Sunnarborg in correspondence with BTCMANAGER.
The founders of TradeBlock, a global source of data and digital currency analysis, have launched a new venture focused solely on providing permissioned distributed ledger technology to financial institutions and capital market providers.
New York-based Axoni is a capital markets technology firm specializing in distributed ledger infrastructure providing services that include blockchain deployments, large-scale data management, smart contract development, analytics services and connectivity tools.
The company is working with some of the world's largest financial institutions and service providers, including ICAP, in an effort to bring blockchain technology to global capital markets. According to an announcement released March 14th, ICAP, a leading markets operator and provider of post-trade risk mitigation and information services, has successfully completed a proof of technology test of a distributed ledger using blockchain technology provided by Axoni. The two companies were brought together via Euclid Opportunities, ICAP's early-stage funding and acceleration program for fintech startups.
Cryptsy, the embattled bitcoin exchange from which over 13,000 BTC were stolen, appears to have partnered with an anonymous hacker known only as Cryptcracker to regain their funds, according to a signed contract posted on their blog. The exchange has publicly released the pdf of a contract they have signed with Cryptcracker. The agreement states that the hacker will be eligible for a reward of 1,750 BTC upon successful retrieval of the stolen 13,000 bitcoins. An additional 250 BTC will be earned if he succeeds in recovering the additional 247,000 litecoin stolen from the exchange. However, the recovery of the bitcoins represents the primary concern in this case, as stated in the contract.
Decentral and Ethereum Canada announceed an upcoming Blockchain World Expo. The trade show –­ the largest of its kind in the world ­– will be held in Toronto on Sept. 19­-21, 2016, and will feature more than 50 exhibitors and 60 speakers from across North & South America, Europe and Asia. 
Sponsored by TMX Group, whose subsidiaries include Toronto Stock Exchange and Montreal Exchange, the three-day trade show will provide an engaging environment for financial market players, blockchain companies, investors, regulators, developers, academics and curious individuals to come learn about this breakthrough technology that is quickly entering the mainstream. 
Registration will open in April and a list of speakers will be confirmed then as well.