Leading Steel Company Adopts VeChain-Powered Infection Risk Management Solution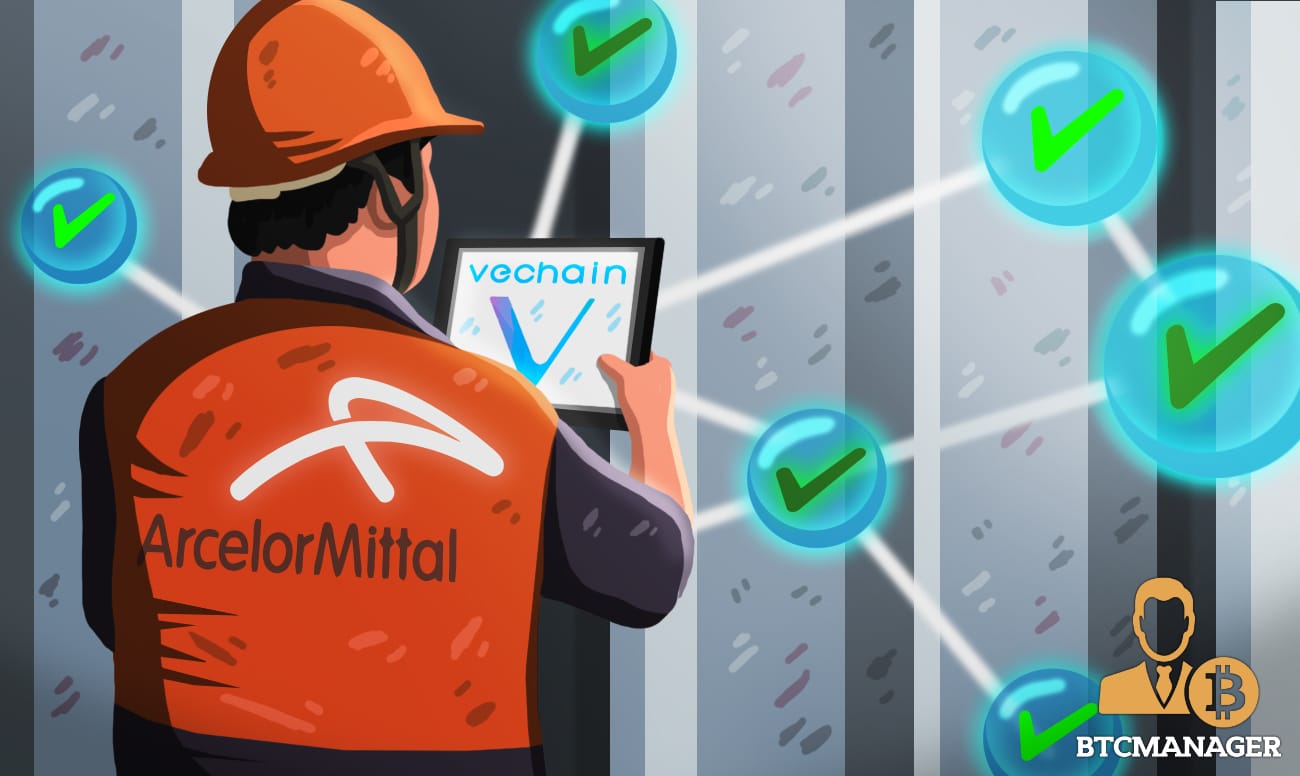 Luxembourg City-headquartered steel manufacturing firm ArcelorSteel has adopted VeChain-powered My Care solution to mitigate the risk of COVID-19 infection at the workplace, DNV GL tweeted recently.
ArcelorSteel to Use My Care to Maintain Workplace Safety
Leading steel manufacturing firm ArcelorSteel is implementing the My Care application to manage COVID-19 associated infectious risk. Specifically, the firm will use the My Care application in its UK Mayfair office to mitigate the risk of the spread of the highly contagious virus.
DNV GL, a leading certification body, and VeChain (VET) partner recently tweeted that ArcelorMittal's UK Mayfair office had achieved a successful readiness assessment against DNV GL's My Care solution.
Congratulations to @ArcelorMittal's UK Mayfair office for achieving a successful readiness assessment against DNV GL's My Care methodology. My Care builds trust in a company's ability to manage infection risk.

Read about My Care: https://t.co/kUfjbgdhSX pic.twitter.com/pUqtcge2vv

— DNV Assurance (@DNV_Assurance) July 3, 2020
Notably, the infection data collected by My Care will be stored on the VeChainThor blockchain ensuring uncompromising data safety and reliability.
It's worthy of note that ArcelorSteel is a global titan in the steel industry with its offices in over 60 offices and having at least 190,000 employees according to data from Statista. The firm reported revenue of $14.8 billion in Q1 2020.
The exponential rise in the number of COVID-19 infection cases has made workplace safety the top priority for enterprises across all industries. To protect their employees from this risk, companies are deploying robust workplace safety solutions, and the implementation of My Care by ArcelorSteel is one example of it.
The Mechanics Behind My Care
As previously reported by BTCManager, My Care is a blockchain-enabled infection risk management solution aimed toward assessing, managing, and mitigating infection risk in management processes, business dealings, and operations for enterprise users.
BTCManager informed its audience on June 19, 2020, that Finland-based shipping company Viking Line had obtained a My Care verification from DNV GL.
The risk infection risk management solution covers all of Viking Line's seven vessels and according to the DNV GL's CEO of Business Assurance, Luca Crisciotti, will instill valuable confidence among both Viking Line passengers and stakeholders.
At the time, VeChain Co-founder, Sunny Lu, noted:
"As we contend with the new normal due to COVID-19, the demand for trust has never been so important. Blockchain will be one of the driving forces to increase confidence in data integrity, business credibility, and mutual trust in multi-party collaboration. With VeChain ToolChain™, we have great confidence to support DNV GL's digital transformation strategy to develop more digital solutions like My Story™ and My Care to expand and improve their offerings to serve their clients worldwide."
Similarly, in May this year, VeChain partnered with I-Dante to develop a medical data management platform called E-NewHealthLife to help in medical data management.