Shipping Company Viking Line Obtains VeChain-Backed Safety Verification for COVID-19 Management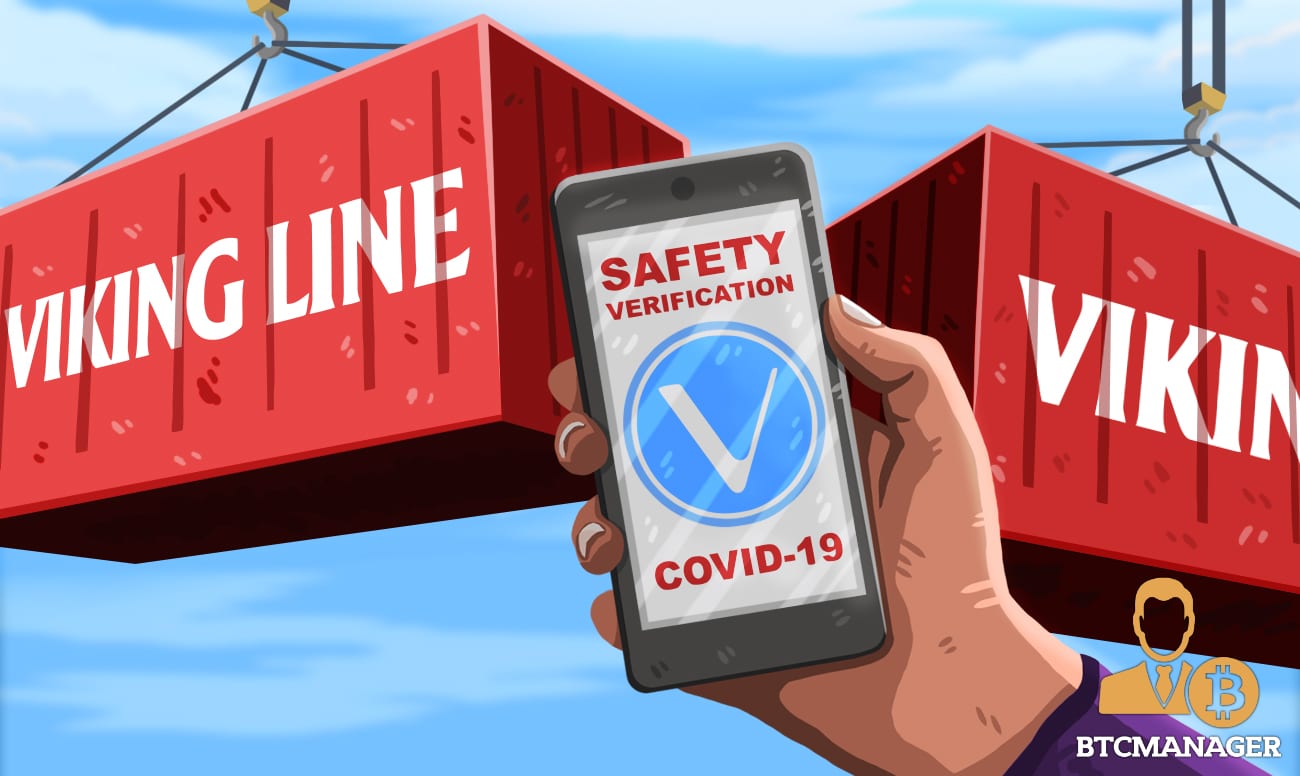 Finland-based shipping company, Viking Line, recently became the world's first shipping firm to receive verification from Vechain-backed international registrar and classification society DNV GL. 
Viking Line Makes History With DNV GL's My Care Verification
The shipping company announced the news of the verification in an official press release. According to Viking Line, obtaining a My Care verification from DNV GL means that the shipping company's efforts to contain the spread of infectious diseases such as COVID-19, is quality assured. 
Viking Line's latest verification comes in the midst of the ongoing coronavirus pandemic. The shipping company's safety policy involves updating manuals covering health and infectious diseases, as well as revamping their safety protocols to meet the emerging standards being developed as a result of COVID-19.
Speaking on the newly acquired verification, Viking Line's CEO and president, Jan Hanses, said:
"The safety of our passengers and employees is always Viking Line's top priority, and that is also the case during this pandemic. Everyone must be able to travel safely with us. We have long carried out infection risk preventive work and have now chosen to be assessed by a third party to quality-assure our work in conjunction with Covid-19. Our employees' considerable efforts are impressive. We have achieved this thanks to their skills and engagement"
Also, My Care verification covers all of Viking Line's seven vessels. According to DNV GL's CEO of Business Assurance, Luca Crisciotti, the company's My Care verification will ensure transparency to the shipping company's work of preventing infectious diseases. Also, the verification will instill confidence in passengers and stakeholders alike. 
Promoting Transparency and Traceability With VeChain Blockchain
DNV GL back in 2018 bought stakes in Singapore-based blockchain platform VeChain. Later in January 2020, the international registrar and classification company collaborated with the 'Big Four' auditing firm Deloitte, to build the world's first-ever blockchain-based certificate platform.
VeChain continues to foster crypto and blockchain adoption in the quality assurance sector, with a focus on processes like traceability and supply chain management (SCM). As previously reported by BTCManager, the German government recognized the project's efforts in SCM and traceability earlier in June.
Chinese firms are also integrating with VeChain for blockchain-based food traceability. VeChain is also leveraging its decentralized ledger technology (DLT) solutions in other areas in the agriculture industry as well as pharmaceutical and healthcare niches.