Stirring up a revolution in emerging economies using DAOs | Opinion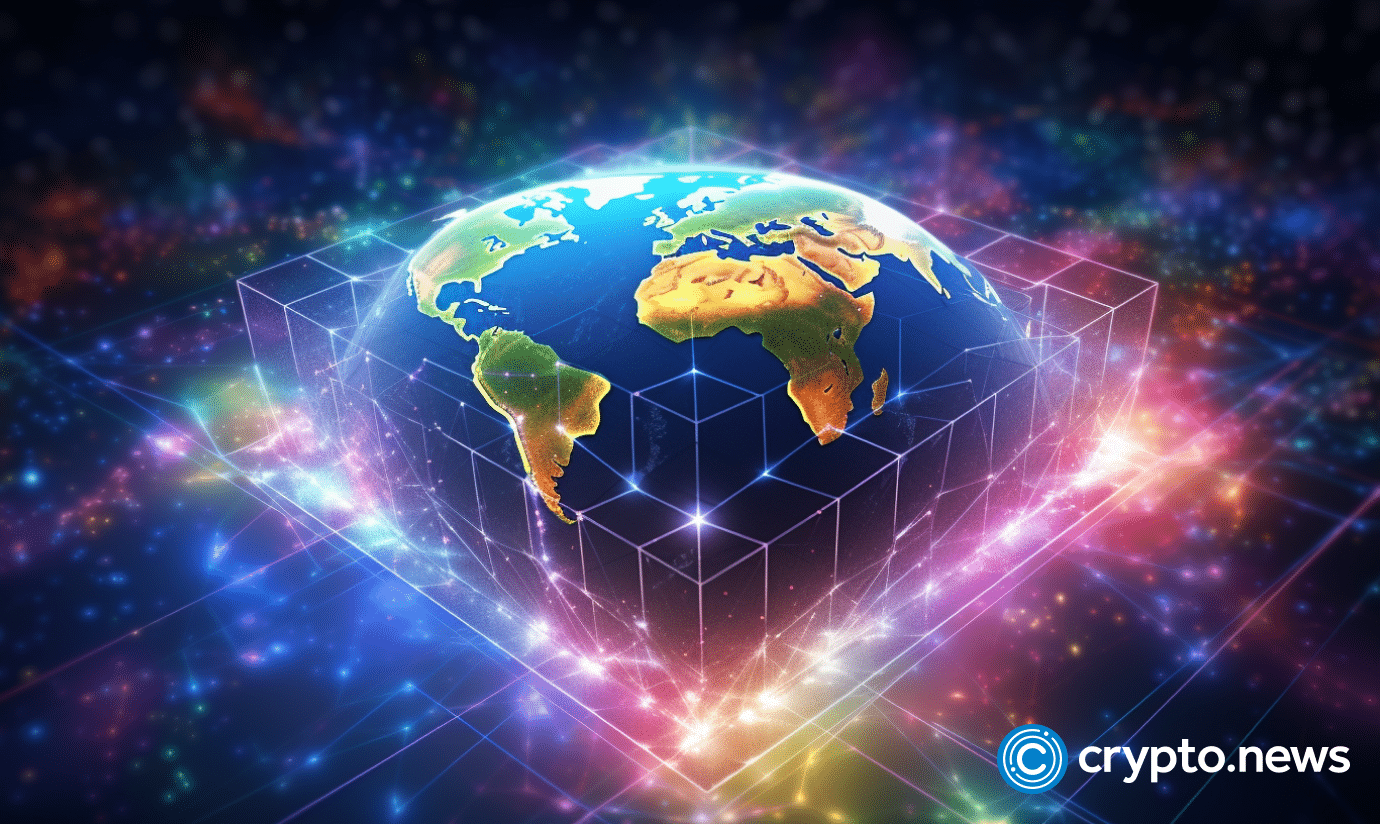 Disclosure: The views and opinions expressed here belong solely to the author and do not represent the views and opinions of crypto.news' editorial.
The advent of web3, a future-ready iteration of the world wide web powered by the blockchain, seems ready to unlock a seismic shift within the global economic landscape.
Furthermore, the trustless, transparent ethos of this new tech paradigm is creating an equitable playing field for all of its participants, one which does not discriminate on the basis of an individual's geographical location or financial status. For those in the know-how, this revolution has been brewing for some years now, possessing the power to revamp many of yesterday's archaic economic structures.
A new digital reality
Developing nations have long since been faced with a wide range of socio-economic problems ranging from a lack of quality digital infrastructure to poor access to everyday fintech services. These seemingly mundane problems have not only impeded their financial growth but have also curtailed their business potential.
This is where web3 and its colorful palette of offerings stand to make a difference. By opening up to the idea of decentralized autonomous organizations, or DAOs, we are now in a position to offer digital innovations that can provide better accountability, trust, data processing capabilities, and much more.
Just think of a future where the idea of a 'digital divide' is just a fictional construct. In a recent report by the World Bank, the legacy institution painted a grim reality, one which most smaller economies have to face regularly, wherein even the most basic of services, such as access to a bank and uninterrupted internet services, are not accessible to them.
This not only reduces the productivity of their workforce but also decreases the quality of jobs available in these regions. Not only that, it leaves a large segment of capable individuals lagging behind in the global technology race.
That said, there is a silver lining on the horizon. A recent report by the World Economic Forum (WEF) suggests that with the emergence of blockchain and crypto-enabled technologies like DAOs, countries can bypass traditional developmental paths and correct their existing economic disparities.
Many research papers and books have also discussed these issues, highlighting the importance of technological entrepreneurship and how by making use of DAOs and other similar offerings, emerging markets can turn their economic futures around.
Moreover, by deploying autonomous governance systems, countries can maximize the potential of their skilled labor and become more competitive/resourceful within an extremely short span of time.
Web3's transformative potential
A question many readers may have on their minds is, 'Do web3 innovations like DAOs matter, and can they really revamp the global economy?'
Well, the answer to this query is relatively simple. Web3 opens several doors that were previously not available to those living in underdeveloped countries. Through the power of DAOs, individuals, retailers, and business persons can access a range of financial services that were once out of reach.
Imagine a decentralized financial landscape where it is possible to accrue a loan, invest in different instruments (like stocks, exchange-traded/mutual funds, bonds, etc) as well as participate in other unique financial offerings without having to rely on a bank or external intermediary.
All this can be done in an automated manner using smart contracts, i.e. self-executing contracts embedded with a variety of terms and conditions. They are designed to streamline financial transactions and slash operational costs, all while boosting the efficiency of the system they are designed for.
Moreover, DAOs can simplify governance, helping bid adieu to tedious bureaucratic hurdles and welcoming transparent decision-making processes that are facilitated collectively by its members. Every decision is recorded on the blockchain, creating an immutable record that minimizes the risks of fraud and corruption. It's a giant leap forward in fostering trust and transparency in business operations.
But let's move beyond theory and dive into some real-world success stories. In Africa, DAOs are revolutionizing administration by empowering small and medium-sized enterprises. Take Umati Capital, for example. The project provides working capital to SMEs via a decentralized lending platform.
Similarly, in Southeast Asia, the spotlight shines on projects like Aragon that empower organizations to use autonomous voting systems, dispute resolution modules, and treasury management applications. Moreover, the platform enables decentralized operations with transparent governance and decision-making processes.
Metis is another pertinent use case, equipping users with the digital infrastructure required to build a DAO and allowing them to streamline their business operations.
What lies ahead?
The future of web3 and DAOs, especially in the context of emerging economies, holds tremendous promise, but as with any evolving technology, there exist several challenges which must be addressed.
Improving digital infrastructure, enhancing cybersecurity, and promoting digital literacy are key areas of focus. While a robust digital infrastructure, including reliable internet access, is essential for continued growth, high-quality cybersecurity measures are required to ensure a more secure environment for users. Lastly, digital literacy can empower individuals to leverage the power of DAOs effectively.
Moreover, governments also face the unique task of regulating this new frontier, and therefore striking the right balance is crucial. Uncertainty surrounding regulation poses risks of misapplied rules. Finding the right approach will be crucial in fostering innovation and protecting user interests. Thus, it will be interesting to see how the future of this relatively nascent space continues to evolve from here on end!