Student Coin (STC) The Academic Blockchain Project Surpassing Expectations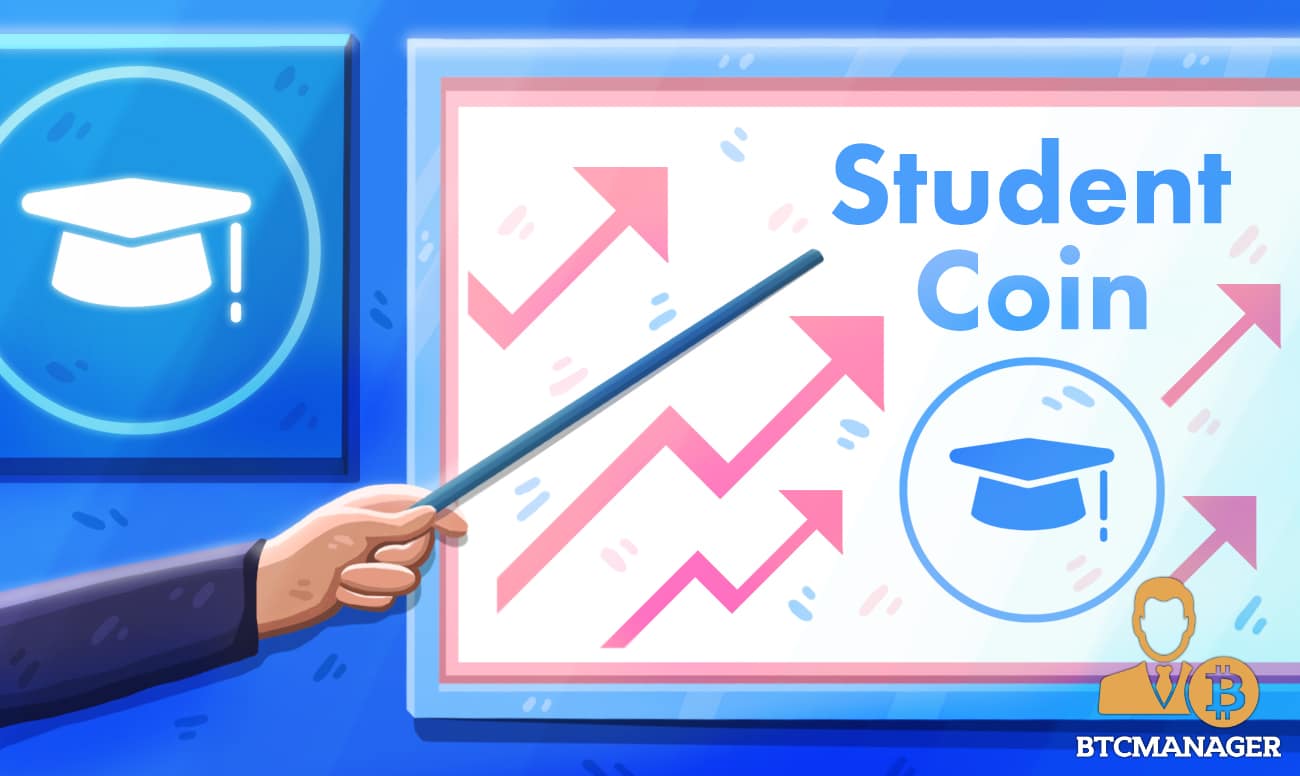 Blockchain technology has changed the financial landscape by providing decentralized products enabling new innovations. Cryptocurrencies are widely viewed as the future of money and continue to dominate the news with the increasing adoption of leading coin bitcoin. 
Blockchain technology has also been adopted in different sectors, including the food, automobile, and health industries. Despite this progress, one sector that is surprisingly lagging is the education industry. 
Educational institutions are known for their forward-thinking and solution-based approach that is the driving force behind economies. Student Coin, a revolutionary blockchain project, is looking to create an environment that will expose academics to blockchain technology. 
History 
The idea behind Student Coin originated from the Kozminski University in Warsaw, Poland, where a group of students created a token to incentivize club members. Initially called ALK Student Coin, the name was changed in 2019 to Student Coin to show its increasingly global presence. 
Student Coin has expanded in recent years and currently has over 10,000 members in 450 institutions globally. 
Cross Compatible Blockchain Platform
Student Coin's significant idea is to build a blockchain platform that educates students on the blockchain while offering individuals and organizations the ability to build custom tokens. To achieve these goals, Student Coin integrates two distinct blockchains Ethereum and Waves.
The ethereum blockchain enables Student Coin to offer services like an exchange, trading, and other decentralized products like staking, lending, and NFTs. At the same time, the Waves blockchain offers easy creation of custom blockchain needed to build tokens. 
Thus Student Coin harmonizes the strengths of the two blockchain to create a cross-compatible system for users. Furthermore, the Delegated Proof of Stake Consensus (DPoS) is adopted and ensures blockchain security. 
Student Coin Features
Student Coin, like its name suggests, offers several features geared towards promoting cryptocurrency and blockchain education. The education panel is identifiable on the website and offers blockchain and cryptocurrency courses. 
The education panel is divided into five different sections: technology, security, assets, fundamentals, and investing. Each unit focuses on enlightening students with insights on blockchain technology and cryptocurrencies. Besides, the courses have been compiled in a way that is easy to comprehend and follows the blockchain space's significant aspects. 
The second notable feature is the exchange platform called STC Exchange. STC Exchange will be launched in Q3 2021 and is expected to provide quick access for users to trade cryptocurrencies. It will support popular coins like bitcoin and ethereum as well as the native token STC. Also, tokens that are created on the STC terminal will be listed on the STC exchange and can be swapped for supported tokens. 
The STC wallet is a multi-coin wallet that provides secure and safe storage of cryptocurrencies. The wallet also integrates a dashboard that provides analytical data for wallet users to know Student Coin's latest activities. 
Wallet users can view the most popular tokens, highest gainers, and information on new tokens that will be listed on the STC exchange. The fourth major product offered by Student Coin is the STC terminal. 
The STC terminal will launch in the Q3 and is the launchpad for the Student Coin ecosystem. It is designed to offer a wide range of features that will enable anyone to create their custom tokens. Students can create tokens that can be sold on the STC Exchange to support their education, and institutions can also launch tokens using the STC terminal. 
Student Coin ICO 
Student Coin is also undergoing an ICO for its native token STC that is going to end on April 30. The ICO launched in February has seen the platform raise over $29 million over a series of 111 phases. 
Student Coin was able to reach a hard cap of $21 million within 58 days, 32 days earlier than the anticipated 90 days. During this period, over 95,000 users registered on the token launchpad and invested in the token. 
STC token is currently listed on three major exchanges, namely Cointiger, Uniswap, and Waves exchange. There are plans to list the token on three more exchanges, including P2PB2B, ProBit, and Coinsbit, in May. 
Latest Developments on Student Coin 
Student Coin continues to grow, and the blockchain platform recently launched a mobile app on Google Play and Appstore. The App, which offers an optimized experience for mobile users, has been downloaded 30,000 times since its launch on April 1. This surge in downloads shows the level of enthusiasm for the project. 
Student Coin is gearing for the launch of the STC exchange in Q3. The blockchain platform revealed in march that Smart Marketing Token (SMT) will be the first token to be launched on the STC Exchange.