Study: Cryptocurrency Trading Bots on the Rise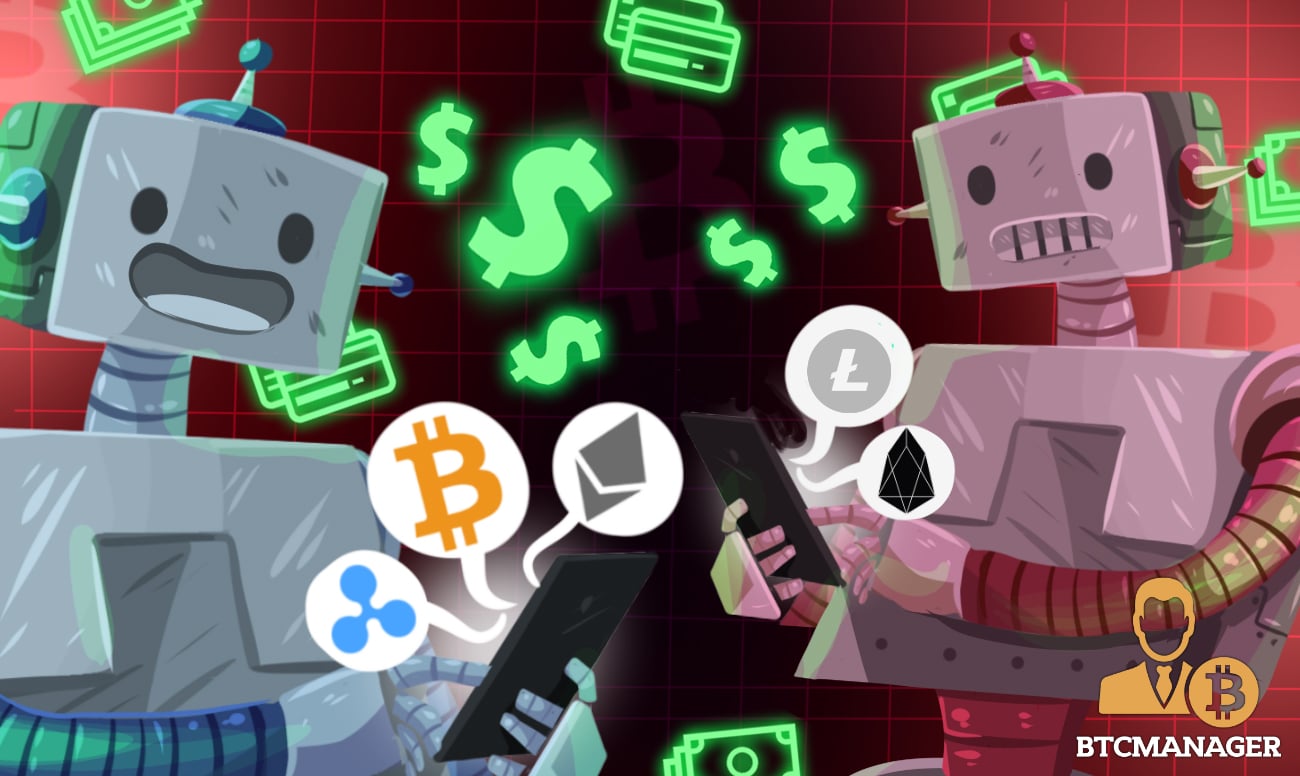 There are many organizations and corporations that are eager to use blockchain to increase efficiency and transparency in their respective sectors. However, it appears as though there are a growing number of bots that are exploiting vulnerabilities in various cryptocurrency exchanges according to a Homeland Security News Wire article published on May 6, 2019.
Predatory Possibilities
The overall threat of autonomous trading bots have been well-known for some time now, but the study in questions does provide evidence that bots are already working to manipulate decentralized exchanges and that the threat is growing. Bots have also previously clogged up the Ethereum network in July of last year.
It might seem like a minor detail, the truth is that with enough of these prioritized transactions, bots can help siphon off a significant amount of money to the detriment of other investors and traders. While there is no way to conclusively determine the amount of money that can be made using these bots, the truth is that millions – and perhaps billions – could potentially be siphoned away from the markets in this manner.
Philip Daian, a Cornell doctorate student who worked on the study, is clear that the blockchain technology is by no means infallible. He states:
"[…] in reality, there are a lot of different moving parts in blockchain that can be manipulated."
Study Details
The study involved an eight-person team led by the professor of computer science at the Jacobs Technion-Cornell Institute, Ari Juels. The study tracked six separate decentralized exchanges, along with information about individual transactions, such as who reported the transactions and at what time. It is unclear which exchanges were studied, though it should be noted that decentralized exchanges are a minor part of the overall cryptocurrency markets, with the most volume occurring at centralized exchanges.
One of the reasons that bots were so effective was because they were able to exploit time delays, since bots can trade much faster than human beings can. This has been a criticism for some time now with respect to Wall Street high-frequency trading. Daian was not wholly negative, and recognizes that cryptocurrency markets can be enhanced with an improvement in design. He stated:
"A lot of users are trading on these exchanges and having experiences that are not as good as they could be if the exchanges were designed better."