Sub-Saharan Africa flocks to crypto as inflation hedge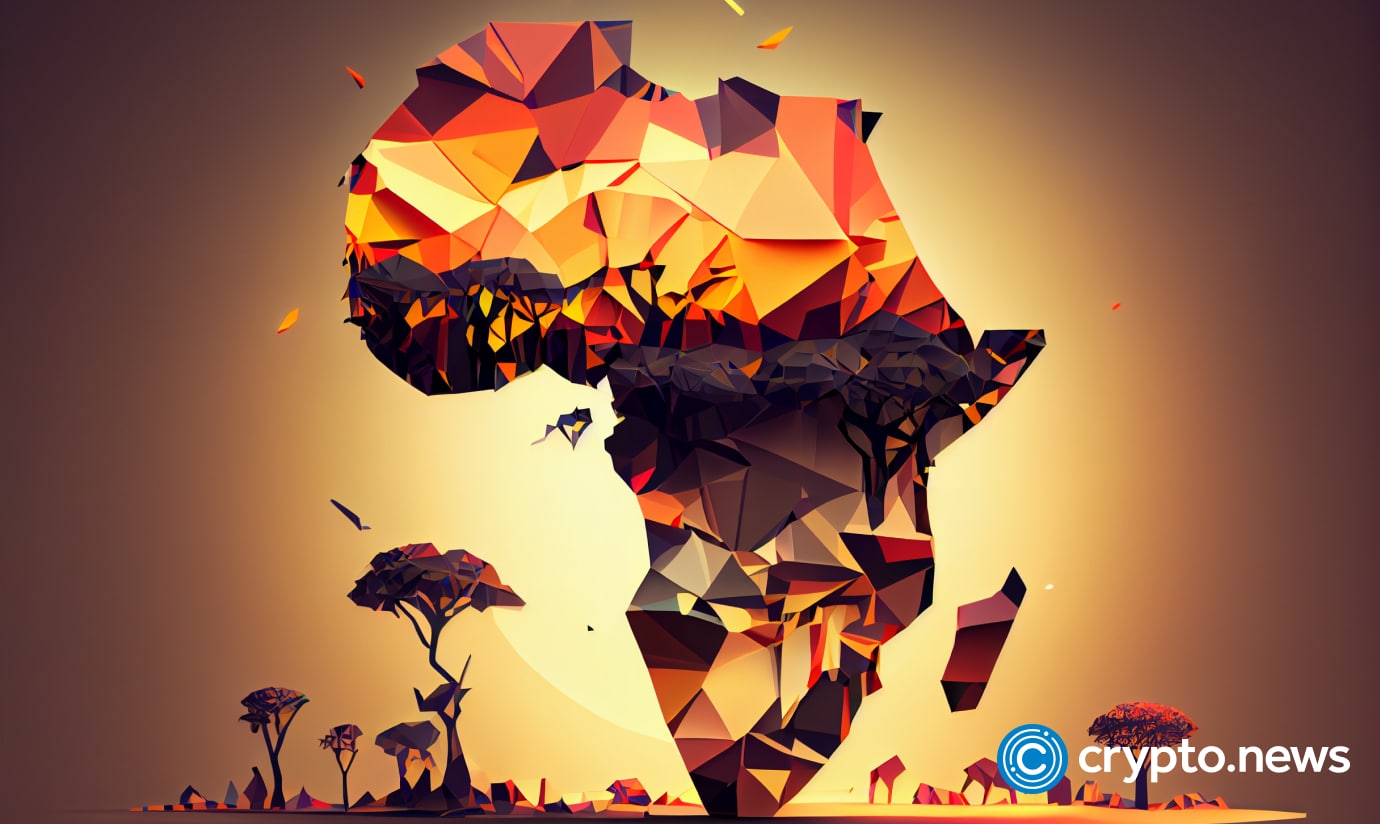 Sub-Saharan Africa is undergoing a noteworthy surge in crypto activity, having amassed $117.1 billion in transactions between July 2022 and June 2023.
According to a Chainalysis report shared with crypto.news, this region contributed 2.3% of the global cryptocurrency transactions, marking the region's most minimal market share.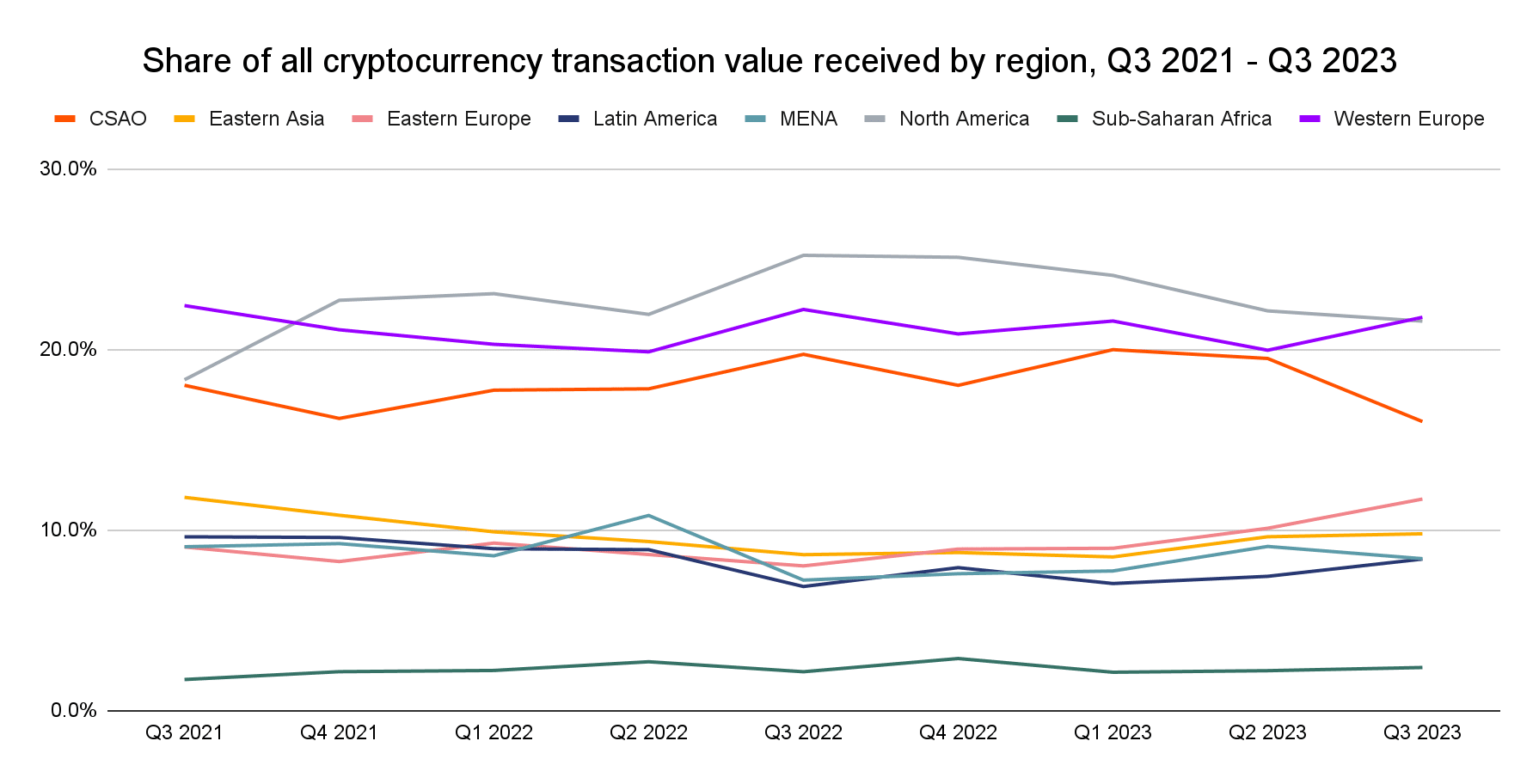 However, this represents a noticeable growth in adoption. In the last report, Sub-Saharan Africa only accounted for 2% of global crypto transactions, with $100 billion in total transactions. The adoption of cryptocurrencies has persistently penetrated pivotal markets within the region. 
Nigeria stands at the forefront, securing the second position on the Global Crypto Adoption Index, up from 11th last year. Additionally, Kenya, Ghana, and South Africa demonstrate resolute crypto adoption, with 21st, 29th, and 31st rankings on the index.
Moreover, a distinctive characteristic in Sub-Saharan Africa is the widespread use of Bitcoin (BTC), which commands a more significant share of the region's cryptocurrency transactions than in any other geographic area.
This phenomenon can be attributed to the residents' quest for a dependable store of value, serving as a hedge against inflation and debt challenges that numerous nations in the region have encountered.
Nations like Ghana, Nigeria, Kenya, and South Africa have confronted economic challenges, sparking a strong desire among their citizens to seek refuge in inflation-hedging assets, per Chainalysis. This has fueled a broad-based grassroots adoption of cryptocurrencies within these countries.
Nigeria prominently emerges as the epicenter of cryptocurrency activity in Sub-Saharan Africa. The crisis surrounding the Naira, aggravated by issues of inflation and currency restructuring, has motivated Nigerians to explore crypto as a viable alternative.
Remarkably, Nigeria witnessed a 9% year-on-year surge in cryptocurrency transactions, making it one of only six nations among Chainalysis' top 50 countries by size to experience an uptick in crypto adoption.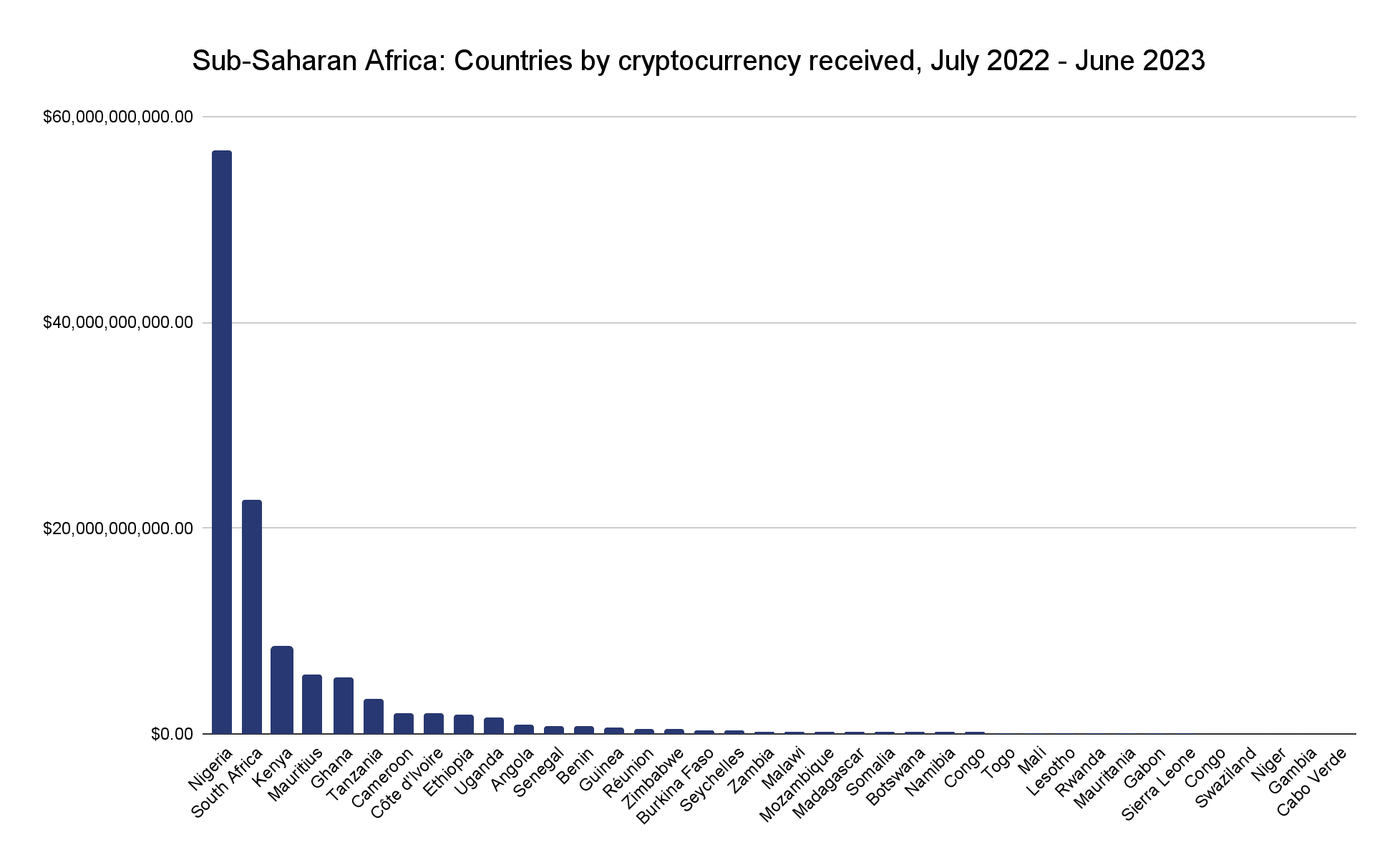 Increasing regulatory clarity
Regulation has also played a pivotal role in fostering the growth of cryptocurrencies in Sub-Saharan Africa. South Africa has led the way by implementing transparent and comprehensive regulations for crypto businesses.
Across Sub-Saharan Africa, various governments have taken steps to address the challenges posed by crypto volatility and to create a conducive environment for blockchain technology.
For instance, the Central Bank of Kenya has addressed volatility risks amid considerations for a Central Bank Digital Currency (CBDC). Similarly, the Nigerian government's approval of a national blockchain policy signifies progress towards establishing a legal framework.
In Mauritius, comprehensive legislation governing token issuance has been put in place, serving as a catalyst for further cryptocurrency adoption in the region.
According to Chainalysis, Africa's homegrown crypto sector is thriving thanks to clear regulations, leading local exchanges to surpass international ones in 2023, bolstered by safety, trust, and compliance.