sure.bet is helping players navigate the crypto betting industry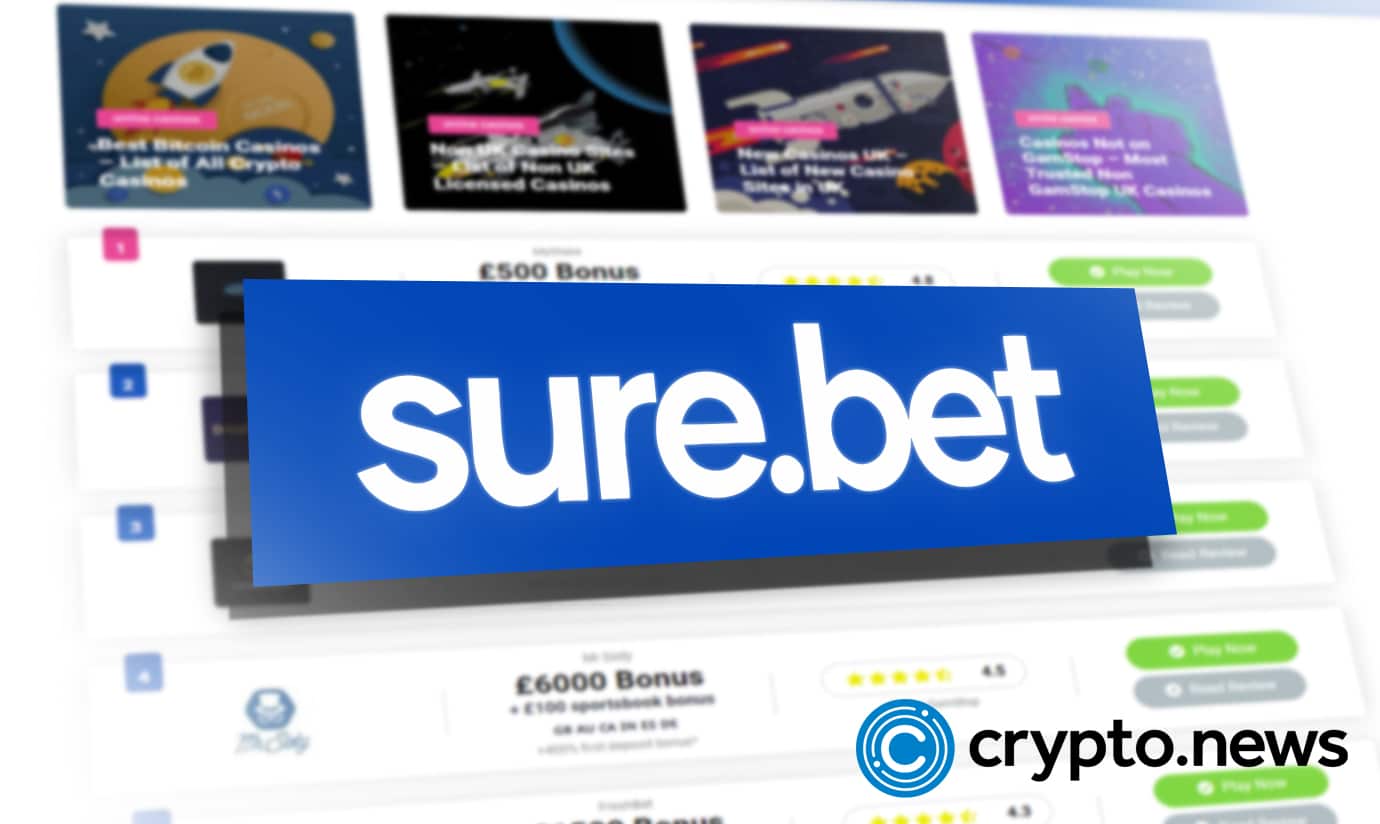 The Birmingham-based platform, sure.bet, is building the ultimate guide for sports betting, arbitrage betting, value betting, casino bonuses, rewards, betting tricks, and strategies.
The rise of online betting platforms
With the rapid increase in internet use, the gambling industry has witnessed unprecedented growth in the online betting market. This growth is likely driven by the increasing availability of internet access globally, the advent of mobile devices, and the growing importance of social media.
Furthermore, online betting is convenient and accessible and offers various games and betting options for users to interact with. Also, using online gambling sites is more convenient. Players can gamble from the comfort of their own homes without having to travel to a land-based casino. Additionally, online gambling sites offer a more comprehensive range of games and betting options. 
All of these factors, with many other factors, are significant contributors to the growth of the global online gambling market, which is expected to reach a market value of around 172 billion USD in 2030 with a CAGR of 11.6%, according to research conducted in 2022. 
sure.bet ultimate guide to crypto betting sites
Despite the many advantages of the online gambling industry, players often find it challenging to navigate the market; there are thousands of online betting sites, and sometimes it's not easy to determine the one with the criteria that best suits the player's needs. This is where platforms like sure.bet come in.
Sure Bet helps players and gaming enthusiasts sort through the numerous betting sites across the internet, ranging from day-old startups to decades-old industry veterans. Its tailor-made guide helps users to find a quality site that matches the criteria they're looking for.
It features quality posts, including a list of some of the best crypto betting sites in 2022, where betting sites like MyStake, DamSlots and BetNow are mentioned.
Another peculiar advantage that sure.bet gives its users is a detailed analysis of the top online gambling sites, their reasons for making the list, why they're an excellent option for beginners or veterans, and some of the sites that offer crypto rewards like Lady Linda which offers a £1000 bonus with a 500% crypto bonus.
sure.bet also helps new players who have little to no experience in the online gambling sector. The platform has a betting guide segment that details how to not only choose the best betting sites based on their attributes but also how to register and deposit money using the approved payment methods and some of the best options to choose from when using those sites.
As popular as online gambling is, it is still prohibited in some countries, and it's sometimes difficult to determine which country allows online betting. sure.bet has compiled a comprehensive list of countries where betting is illegal and in what capacity to counter this.
Furthermore, the platform introduces a new betting method known as Arbitrage Betting, which is when a player takes two opposing bets with two bookmakers to guarantee a successful outcome. sure.bet also explains how players can take advantage of arbitrage betting to make more money when using these online betting platforms.
If you're looking for the best online betting site aggregator, sure.bet is the platform for you.