Sweden's Central bank Partners With Accenture to Launch E-Krona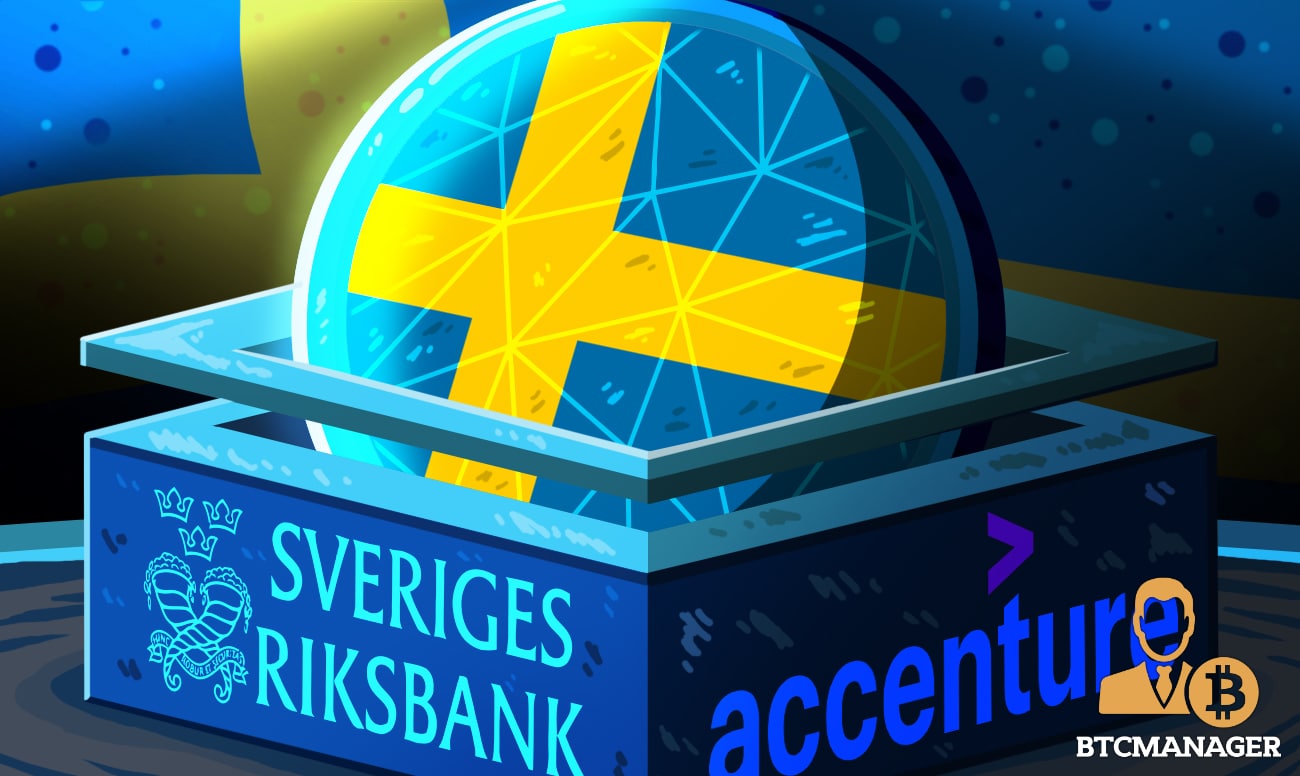 The Swedish central bank announced that Accenture, an Irish-domiciled multinational professional services company, will be its technology partner to create a pilot platform for a central bank digital currency (CBDC) known as the e-krona. The news was released by all-stocks.net on December 16.
Sweden: Cashless Society and Digital Transformation
Sweden is coming in strong for the race to become one of the world's most cashless societies: the use of cash has been declining for years, and instant mobile payments, as well as other new technologies, have gained prominence.
The Swedish central bank, Riksbank, has been working on this project for some time even when governments around the world were busy formulating anti-cryptocurrency policies to cripple the growth of digital money.
The main reason for the launch of a central bank digital currency would be to find another way to provide individuals with access to payments that are not via an intermediary such as a retail bank. The so-called e-Krona will be used for small purchases and be accessible by companies, individuals and financial institutions at all times.
Thanks to the strategic collaboration with Accenture, this project is getting closer to realization. For the moment, the multinational company will be responsible for creating a pilot platform for the development of e-krona. The partnership will last for one year and end on December 31st, 2020; both parties can extend the duration up to a maximum of seven years if they would like to add more functions.
Central Banks are Bargaining
It is really fascinating to retrace the change of opinion towards Bitcoin from financial institutions over the last 10 years. Judging by the current behavior of central banks, we are in the third of the five stages of grief, which is bargaining. The central banks have gone from judging Bitcoin as irrelevant (first phase) to dangerous (second phase) until they reach the current phase in which they are considering the use of one of the underlying technologies – the blockchain – to try to keep up with the times.
What the institutions do not seem to understand is that it is not possible to isolate blockchain technology to create a revolutionary payment system. The blockchain is simply a ledger, and its individual use is nothing new. What is really interesting about Bitcoin is its decentralized appearance. If CBDCs were ever to be launched, they would still be centralized, perhaps less clearly, but would still be controlled by a consortium of banks. CBDCs do not propose anything new to the FIAT currencies in circulation which are already digital, as more than 90 percent of the circulating supply exists exclusively on bank accounts and not as paper money.