Swiss Residents Can Now Buy Monero (XMR) at Bity-Operated Crypto ATMs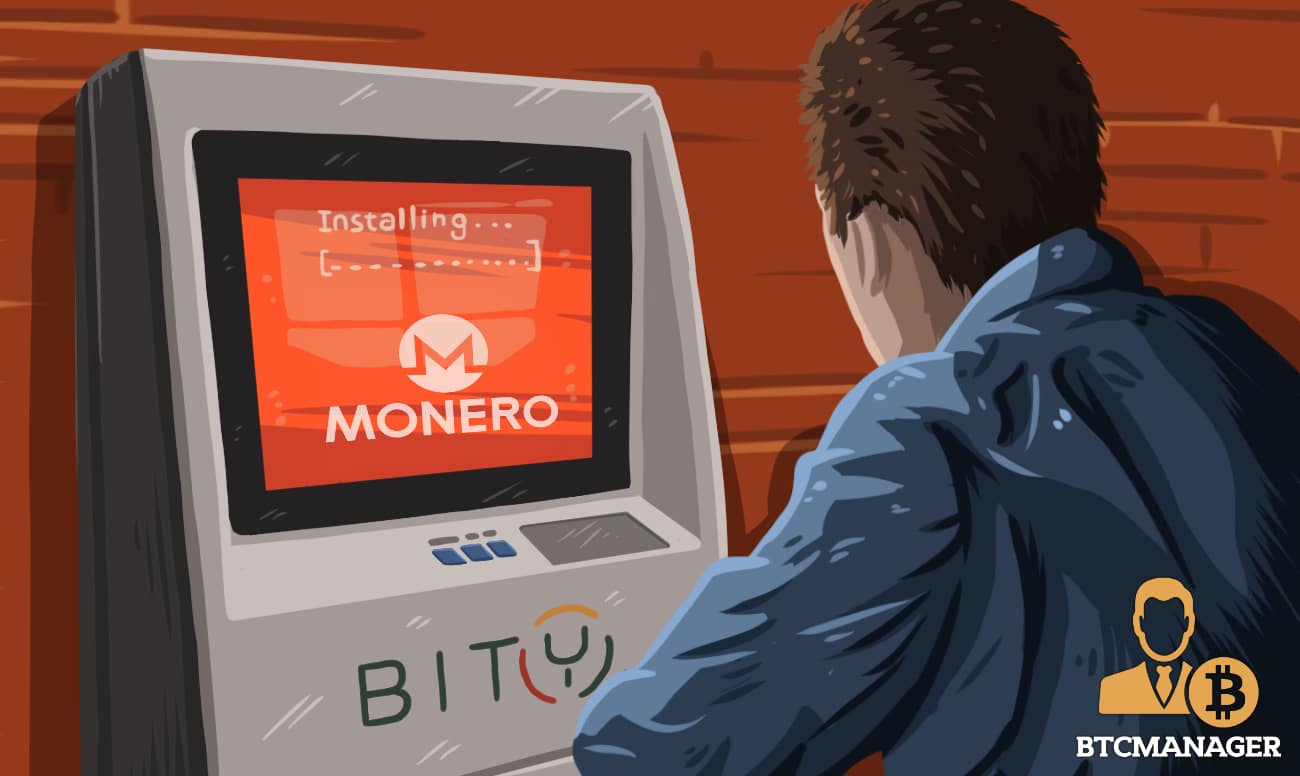 Blockchain startup Bity has announced that its cryptocurrency ATMs deployed across Switzerland will now support the purchase of Monero (XMR) tokens. The company has listed the addresses and operating hours of its machines in a post published December 4, 2018.
The Gold Standard of Privacy Coins
Denominations of the privacy coin can be purchased effective immediately in exchange for Swiss Franc (CHF) or Euro (EUR) at these ATMs. Notably, however, the ATMs do not offer the ability to sell XMR for fiat at this time. Users will have first to convert their monero to bitcoin using an external exchange or conversion service in order to withdraw.
As of the time of writing this article, each Monero token is priced at approximately $50.71. With a total market cap of $844 million, it is currently the twelfth most valuable cryptocurrency on the market, trailing Cardano (ADA), Tron (TRX), and Bitcoin SV (BSV). However, it leads the pack in terms of privacy-focused cryptocurrencies.
In its blog post, Bity explained that the decision to support monero was motivated by the cryptocurrency's ability to complete transactions in a private and censorship-resistant manner. The company continued:
"Our company highly values privacy and individual rights. We believe tools that include privacy by-design features will be key to the development of a human-centric focused digital economy. Monero is one of the tools that support that key effort."
The company claims that its entire ATM infrastructure is hosted and managed within the country's borders in the interest of security. Furthermore, each user can only buy and sell cryptocurrency worth 5,000 CHF (~$5,030) in accordance with Switzerland's anti-money laundering regulations. As a result of this limit, Bity does not require users to verify their identity with the platform in order to buy and sell cryptocurrencies.
A higher limit, however, will likely require Bity to comply with Know Your Customer (KYC) regulations imposed by local authorities.
The Crypto ATM War
The startup aims to expand its user base in Switzerland by offering a range of benefits over other cryptocurrency ATMs. In addition to having a nominal transaction fee structure, the company claims that its machines update cryptocurrency prices every 30 seconds.
While the exact fee amount can vary based on geography and market conditions, Bity says they generally range between 3.5 to five percent for buy orders and 3.7 to 5.5 percent for sell orders.
According to data from Coin ATM Radar, Switzerland is home to roughly 42 similar machines, with the cities of Basel and Bern hosting the most installations. BitC and Vaerdex Suisse AG are Bity's largest competitors, with 11 and 25 owned machines respectively. Bity, in comparison, has only six ATMs on record. From the company's website:
"Our kiosks are currently operational in Zurich, Zug, Winterthur, and Lausanne with more locations and additional token support coming soon."
Even though several high profile blockchain and cryptocurrency companies chose to set up their headquarters in Switzerland, the country has very few digital currency ATMs available. The United States, for instance, has the most at approximately 2,397. For reference, there are just over 4,059 cryptocurrency ATMs worldwide.