Telegram can Boost Cryptocurrency Adoption with Button Wallet, but at what Cost?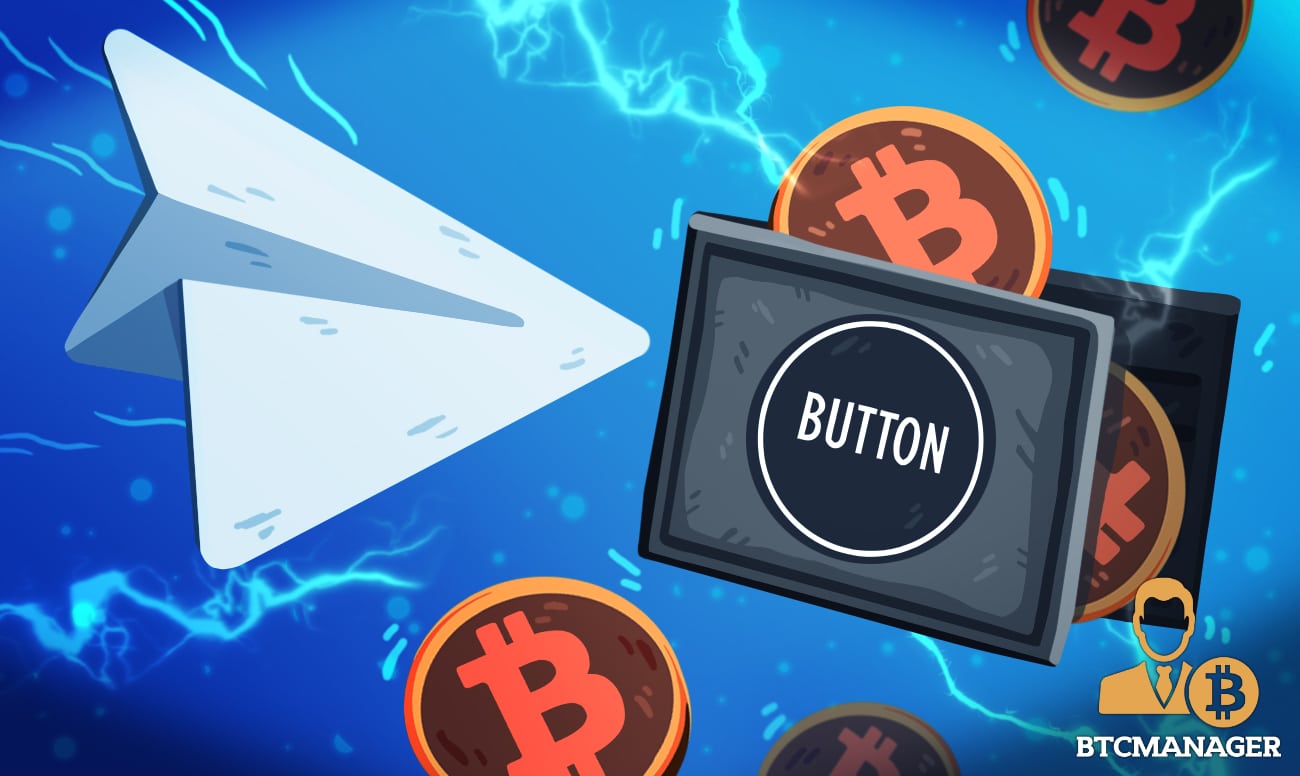 Crypto trading is coming to Telegram with support from Button Wallet, as per Forbes, August 26, 2019. The wallet provider unveiled it will be the first free cryptocurrency trading platform to run off Telegram's Open Network (TON), and they will be giving away Telegram's GRAM tokens to garner more users. However, with Telegram becoming a favorite amongst protestors and anti-statists, it could lead to suppression by authorities. Telegram has also faced a technical snag that leaked user phone numbers.

Data Containment Issues
Telegram's recent data leakage is a huge risk to users and brings more public negativity to their plans of launching on platform trading. Add uncensorable transactions that help protestors organize against the state and there's a real issue on hand for the messaging giant.
COO at Button Wallet, Rachael McCrary, believes Telegram's crypto integration will allow users to dip their toes in the cryptocurrency phenomenon before making a complete dive in.
Users can claim 6.6 free GRAM tokens on their account, and this can be traded for Bitcoin, ether or Litecoin amongst others.
Alex Safanov, co-founder of Button Wallet, opines that adoption is the only thing holding this space back. With the glamour of Libra usurping headlines, more people are getting interested in cryptocurrency but are constrained by the lack of onboarding measures from exchanges and other platforms.
The Risks
Cryptocurrency has been under regulatory scrutiny since the beginning of 2019, and governments are not going to take kindly to a private messaging service allowing for money transfer over their platform.
Not only does this pose a problem to authorities, but the data leak also shows an obvious pothole for users as well.
If phone numbers can be leaked, it doesn't stop your entire transaction history from being leaked. To add to the problem, if Telegram's integrated wallet is custodial, you run the risk of losing your funds in the event of a data leak.
FATF guidelines will require Telegram to either register as an institution providing payments in crypto and allow trading only within their platform. In a more interesting development, a report studies how Telegram can turn into an ideal safe haven for terrorists to organize and fund each other.