Telegram Founder Applauds NFT-like Addresses Auctions With Plans to Explore Web3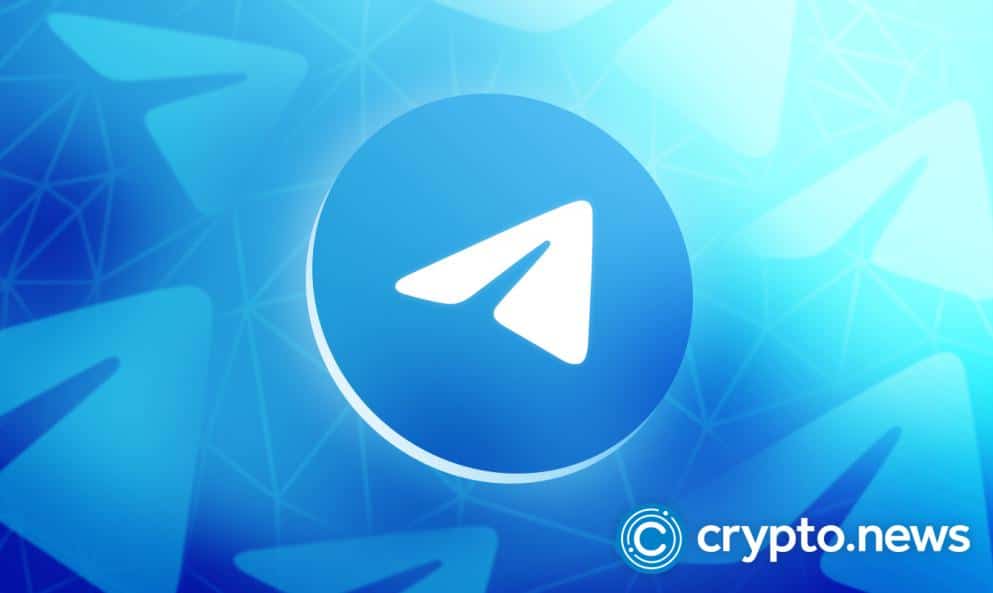 Pavel Durov, the CEO of Telegram, recently applauded a completed TON auction for their domain/wallet names. He also hinted at the integration of Web 3 properties to Telegram through domain names and other features. He particularly pointed to reserving usernames, group and channel names for auction, and the introduction of several other functionalities in the coming weeks.
Following in TON's Footsteps
Durov's recommendations followed The Open Network's (TON) successful domain name auctions. The first auctions of the TON DNS variant went live on July 30. It's similar to the ENS' ".eth" domains in that it simplifies the process of accessing decentralized applications without requiring one to type a long string of letters and numbers from their wallet addresses.
In a message to his telegram group, "Durov's Channel," on Aug. 23, he noted that he was "really impressed by the success of the auction TON recently conducted for their domain/wallet names. Imagine how successful Telegram with its 700 million users could be if we put reserved @ usernames, group and channel links for auction," he said.
Durov proposed that Telegram could utilize a similar technique to launch a new marketplace where users could purchase and trade "catchy t.me addresses like @storm or @royal, and all four-letter usernames."
Web3 Integration on Telegram
The TON network uses the FunC programming language to launch smart contracts and other applications on the blockchain. If Telegram decided to launch NFTs, they would most likely use this standard. Durov explained: "When it comes to scalability and speed, TON probably has the best technology to host such decentralized sales."
Creating a Web3 marketplace would allow users with Telegram usernames to sell these to interested third parties and, just as with NFTs, receive payment. In addition, users can also sell group names as companies or interested third parties could buy them. Also, sticker packs and emojis could be included in this proposed marketplace.
Given that Durov and his team created TON alongside the messaging app in 2018, it's likely that a similar integration would be feasible. "Our team can write bullet-proof smart contracts for TON (since it was us who invented its smart-contract language), so we are inclined to try out TON as the underlying blockchain for our future marketplace," he wrote.
TON came about to serve as a digital payment platform for the messaging app Telegram. However, after losing a lawsuit filed by the SEC in 2020, Durov focused on developing Telegram. That prompted open-source developers to revive the project known as The Open Network.
The TON network utilizes a Proof-of-Stake (PoS) consensus mechanism to support various features, such as NFTs, decentralized applications, and staking. According to Coinmarketcap, Toncoin(TON) is trading at $1.46. It has gained 10% in the past 24 hours and 18% over the past seven days.
Web3 Integration on Other Social Media
Twitter was the first major social media platform that allowed displaying verified NFTs as hexagonal-shaped profile pictures. Other platforms, such as Reddit, Meta(previously Facebook), and Instagram, soon followed. Notably, Youtube also hinted earlier this year that it was working on launching NFT features on the platform.
Twitter has already introduced a way for users to show off their prized possessions by sharing a photo of their special JPEG. Instagram and Meta are reportedly working on similar features that will allow users to display their tokens. Meta is also set to support MetaMask and other crypto wallets.