Telos EVM Hosts Harvard University's First Crypto Hackathon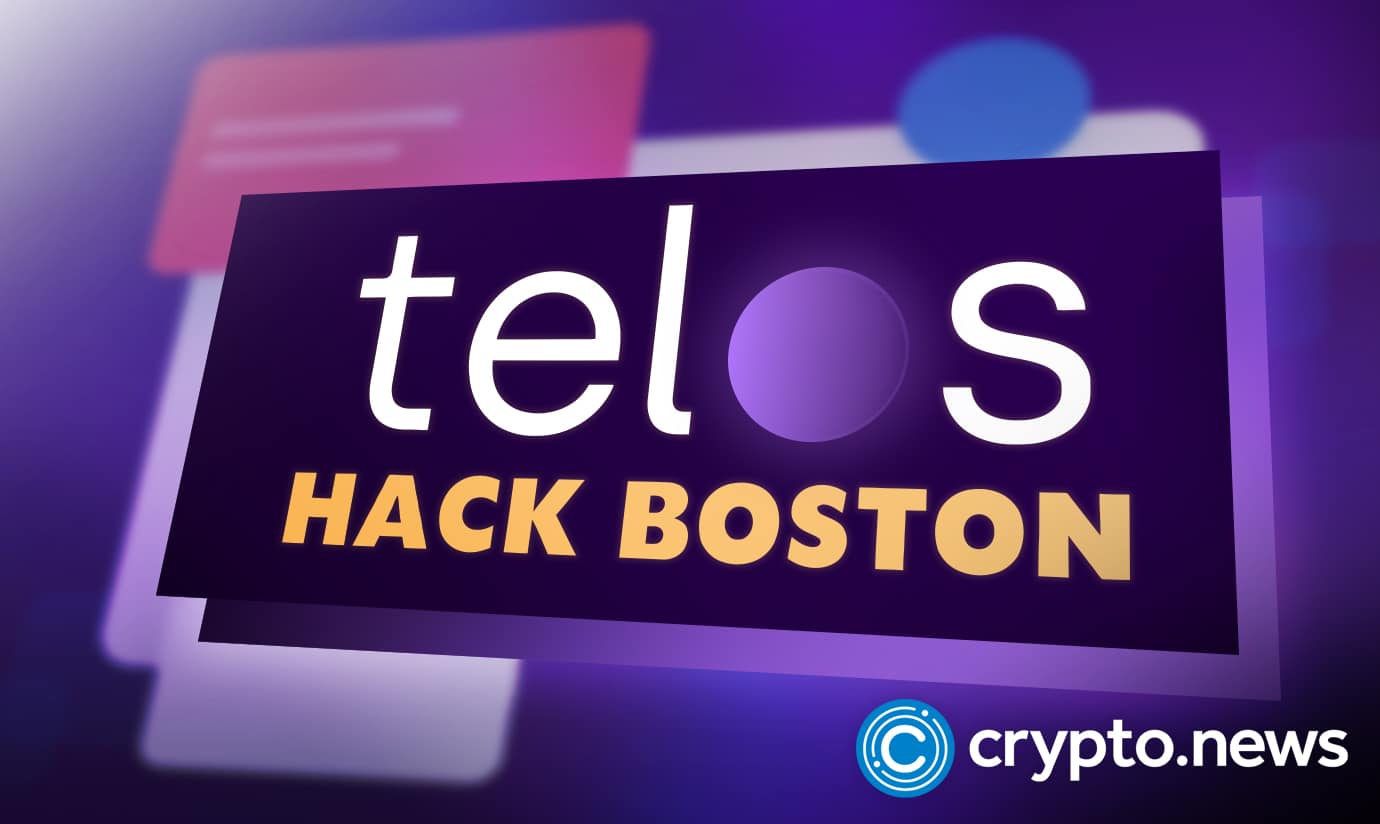 Telos EVM, a project that claims to be the most powerful and scalable Ethereum smart contract platform for Web3 applications development, is hosting The Hack Boston hackathon, the first-ever in the Ivy League campus. The event will be held at Harvard University's Cambridge campus from September 23 to 25, 2022. 
Telos Conducts Hack Boston Hackathon
The Telos EVM Hack Boston hackathon event dubbed "Get Started: Build Faster, Fairer DeFi on Telos," aims to provide attendees with a comprehensive understanding of the Telos ecosystem and its key advantages over technology stacks currently on the market. 
Telos EVM is ESG compliant and offers users lightning-fast transactions, fixed gas prices, top-tier scalability, and much more.
The team says the upcoming Hack Boston workshops are designed to give participating students and attendees a hands-on experience of Web3 technology. Telos Foundation CEO Justin Giudici and Telos Core Developer Jesse Schulman will be the hosts of the important event.
Notably, Justin and Jesse will mentor participants and help them put the best foot forward during the hackathon, another example of the Telos project's commitment to onboarding more people into the world of Web3 and getting them actively involved with its technology, as well as the future applications built on top of it.
Through the Hack Boston hackathon, the Telos team says it aims to help people gain a better understanding of the importance of working with the best infrastructure when developing Web3 solutions.
Over 300 Students will Participate in Telos' Hackathon
The Telos Hack Boston hackathon is scheduled to hold from September 23 to September 25, 2022, and the team has hinted that more than 300 students from Harvard University, MIT, and other Ivy League colleges will attend the event and mentoring sessions. 
Telos says it strongly believes that hackathons like this will go a long way in paving the way for broader participation to establish a future where Web3 thrives. The team stated:
"The event shows there is a growing interest in learning more about the crypto and blockchain industry, even at the Ivy League level. The new and innovative technology provides exciting opportunities, potentially affecting the lives of millions of people worldwide. Telos has always been devoted to supporting a Web3 future, with a strong focus on financial equality and real-world initiatives."
As the major sponsor of the hackathon,  Telos says it will award cash prizes to the best project teams and attendees may receive free Telos merchandise and other items.
Importantly, hackathon participants will be required to work with the Telos platform across two broad categories: "Best of DeFi" and "Best of Real World."
Projects in the "Best of DeFi" category will be focused on improving financial markets for retail users or institutions (i.e exchanges, lending protocols, and others) and enhancing their business processes with Web3 technology. A cash prize of $6,000 will be awarded to the best project.
Projects in the "Best of Real World" category will focus on how to improve people's everyday lives with Web3, that is, creating new ways to earn money via social media and/or solving a critical real-world problem. The best project in this category will receive a cash prize of $4,000.
The Hack Boston hackathon is made possible with the help of the Harvard University and MIT blockchain clubs, Telos, and Web3 learning app EasyA.