Terra classic developers delay v2.1.0 upgrade to allow for more tests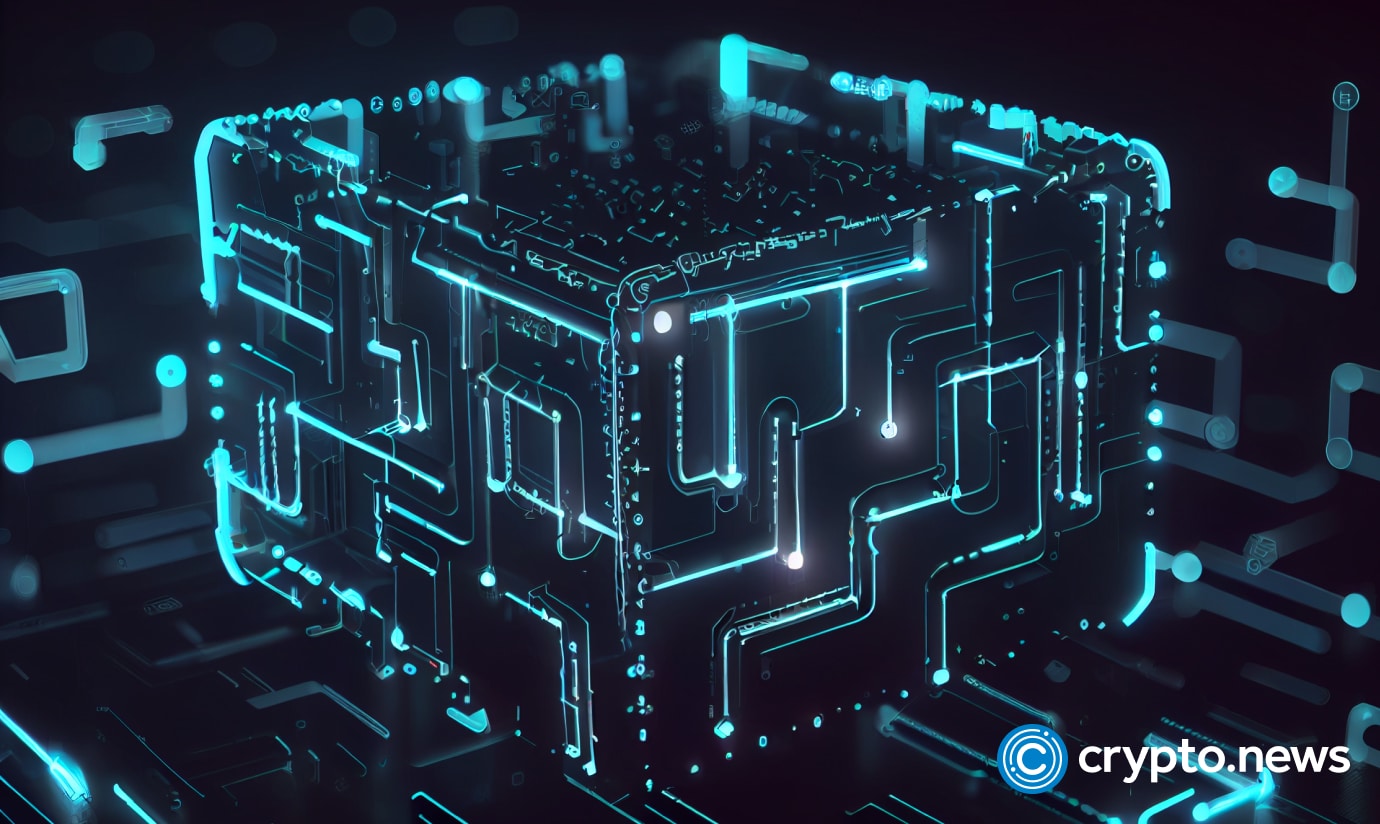 In the updated Q2 plan, the L1JTF team is delaying the release of v2.1.0. The project manager for L1JTF, LuncBurnArmy (LBA), said the original release date of May 31 has been moved to June 14 to allow for more testing.
The L1 Joint Task Force (L1JTF) is currently concentrating on finishing the network's v2.1.0 upgrade which aims to revitalize the Terra Classic blockchain. Once completed, Terra Classic will be compatible with Luna 2.0 and Cosmos.
LBA claims that testing is underway on the v2.1.0 version, which will be the team's primary emphasis in Q2 2023.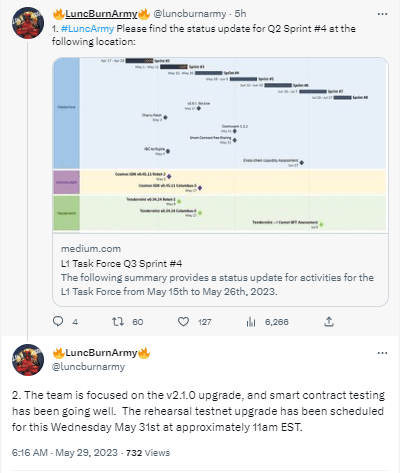 Upgrade features
The v2.1.0 upgrade will improve the Cosmwasm framework to v1.1.0, a critical update since the ecosystem disruption.
This upgrade will make connections to LUNC, Cosmos, and Luna 2.0 networks seamless.
Significant testing progress has been achieved, with the unit upgrade on the Bajor-1 testnet now complete and smart contracts implemented on v2.1.0. Cosmwasm 1.1.0 was also installed during this testnet update.
On May 31 at 15:00 (UTC), the L1JTF team plans to update another testnet called Rebel-2.
The task group plans to submit a recommendation to Agora between June 1 and 2 after completing the Rebel-2 testnet upgrade.
The team also plans to ensure that validators on the LUNC network get a minimum commission rate of 5%. The commission rate for validators on Terra Classic is currently flexible.
However, some validators set their rates excessively low to attract delegators, which might weaken the network's security.
The team plans to set a minimum validator commission rate to provide a level playing field and a secure network. Taking advantage of the extensive testing period, LBA emphasized the team's plan to implement a 5% minimum commission rate in the v2.1.0 upgrade.
The future v2.1.0 upgrade is scheduled to be live exactly four weeks following the v2.0.1 release if everything goes according to plan.