Terrorist Group Creates Multiple Wallet Addresses to Bypass Anti-Terrorism Vigilance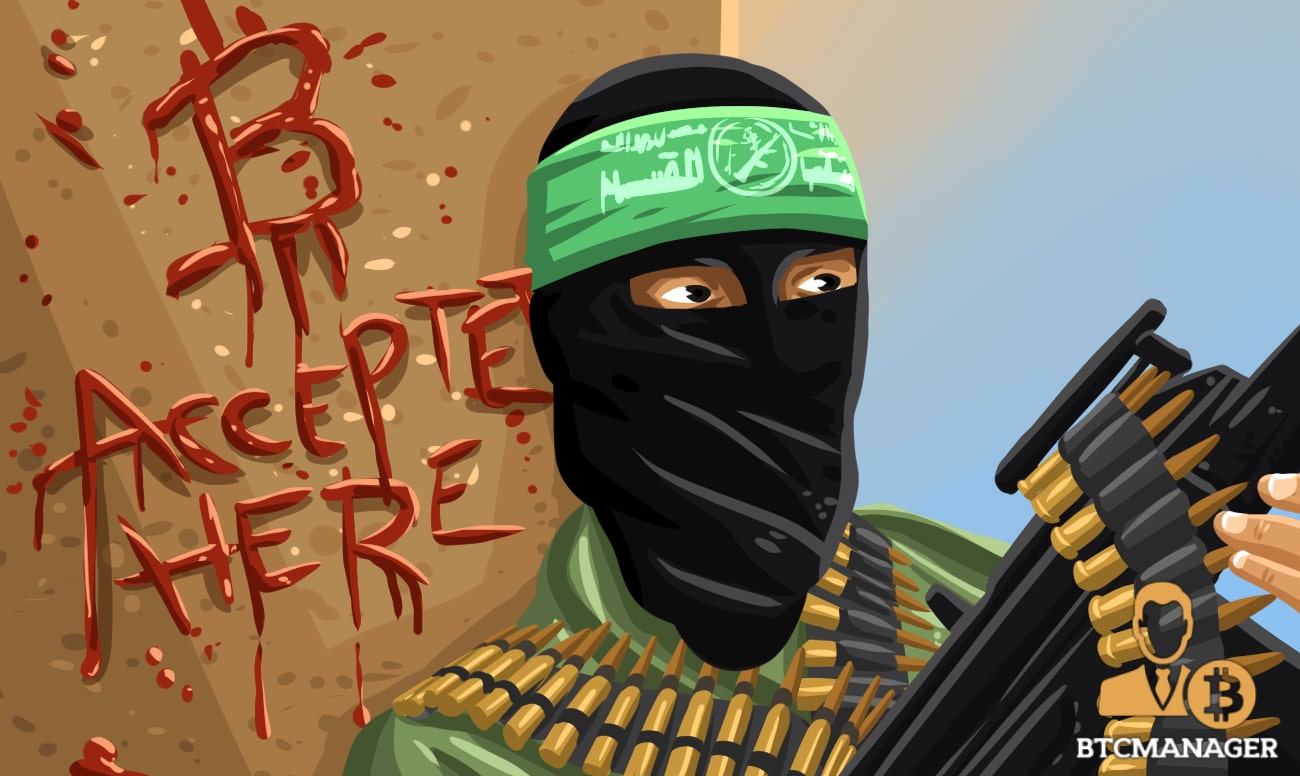 According to a Reuters report published April 26, 2019, the armed offshoot of Hamas group is using complex methods of raising funds via digital currencies, making it difficult for regulators around the world to crack down on terror financing.
Financing Terrorism
Cryptocurrencies and their use in the financing of terror activities has been a matter of much debate. While some argue that the use of digital currencies by terrorist groups is largely hyped, others opine that digital currencies, especially privacy-focused ones like Monero (XMR), provide a safe option to terrorists to raise funds without running the risk of being tracked.
These fears were renewed when it came to light that Gaza-based terror outfit, Izz el-Deen al-Qassam Brigade has asked its supporters to donate with bitcoin.
As reported by BTCManager on January 31, 2019, the group – banned by the United Nations (UN) and the European Union (EU) – launched an online campaign in January 2018 asking its supporters to make donations in bitcoin. This move came after IT was financially handicapped due to banking bans.
Terrorists Get Creative with Crypto Financing
In the beginning, the terror outfit asked donors to send bitcoin to a single crypto wallet address.
However, according to research by U.K.-based blockchain analysis firm Elliptic, the group has recently tweaked its method of raising finance. Now, its website generates a new digital wallet address with every transaction.
The researchers said that the new modus operandi has made it difficult for organizations around the world to keep a check on the group's crypto financing. Elliptic stated that compared to a single wallet address, keeping tabs on multiple wallet addresses is much more difficult for anti-terrorism agencies.
According to research, between March 26 and April 16, bitcoin worth $3,300 was sent to crypto wallets created by the group's website. Elliptic estimates that the group has raised approximately $7,400 through its four-month-long fundraising campaign.
Tom Robinson, co-founder, Elliptic shared his thoughts on the new method deployed by terror groups to raise money. He said:
"They are still in experimentation stage – trying it out, seeing how much they can raise, and whether it works."