Tether Under Investigation by U.S. Regulators for Market Manipulation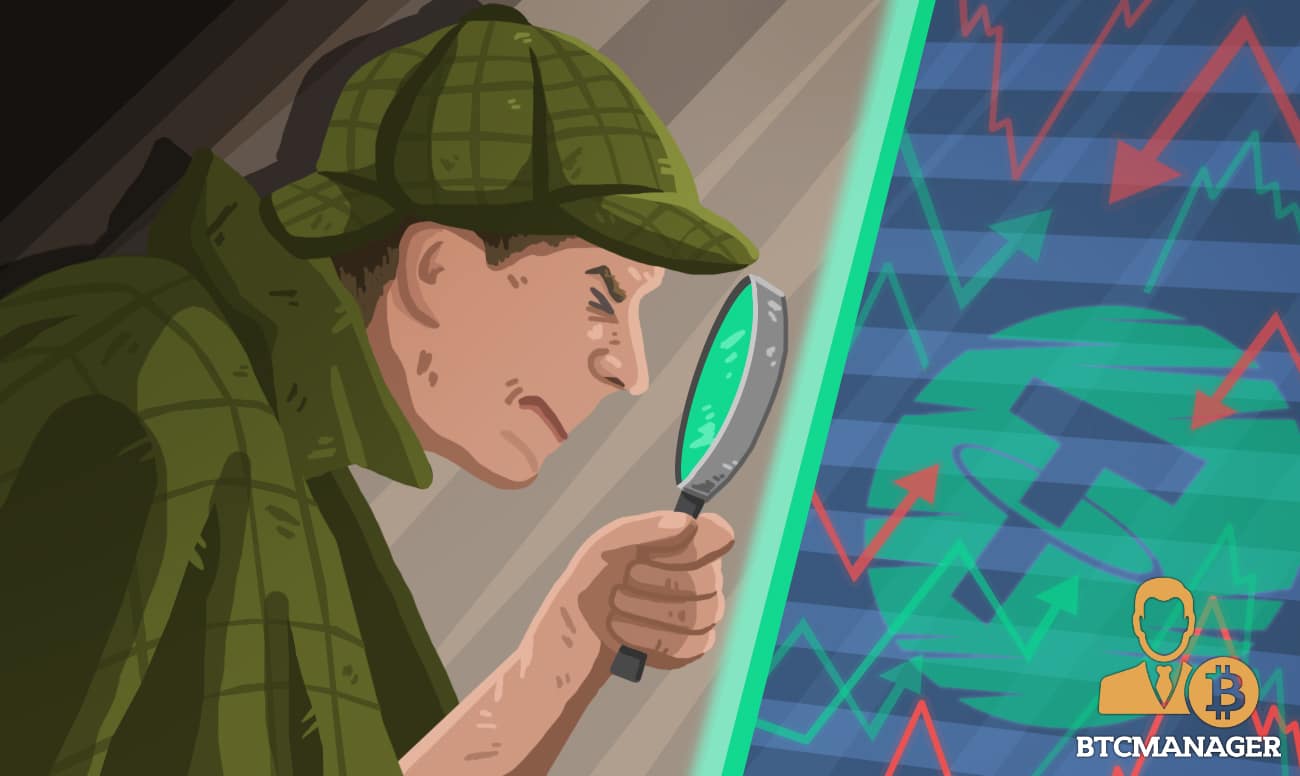 The United States Department of Justice (DOJ) and the Commodity Futures Trading Commission (CFTC) have launched a joint criminal probe into Tether's involvement in artificially inflating Bitcoin's prices during the December 2017 momentous rally, Bloomberg reported on November 20, 2018.
DOJ Launches Bitcoin Rigging Criminal Probe
As Bitcoin plunges, the U.S. Justice Department is investigating whether the rally that took place in December 2017 was caused by manipulation by Tether traders.
Federal prosecutors have opened a broad criminal probe into cryptocurrencies back in May 2018, but have just recently homed in on suspicions that Tether, the company behind one of the most popular stablecoins on the market, was involved.
According to Bloomberg, three people familiar with the matter said that the investigation was focused on a tangled web involving Bitcoin, Tether and crypto exchange Bitfinex and their involvement with illegally moving prices. Bitfinex, one of the oldest and largest cryptocurrency exchanges still in operation, is lead by the same management team as Tether, a Hong Kong-based company that created the namesake cryptocurrency.
The Justice Department's probe adds to an existing inquiry into possible misconduct, as both Tether Ltd. and Bitfinex received subpoenas in December 2017 from the U.S. Commodity Futures Trading Commission.
It couldn't be determined whether government officials are solely investigating activity that occurred on Bitfinex or if exchange executives are suspected of illegal behavior, Bloomberg reported, as both spokeswomen for the Justice Department and CFTC declined to comment.
U.S. Case Part of a Broader Review of Possible Coin Manipulation
The focus of the Justice Department's probe into Tether and Bitfinex is part of a broader investigation into whether the dramatic rise of digital tokens in recent years was purely driven by actual demand, or was partially fanned on by market tricks.
According to a Bloomberg report from May 2018, U.S. prosecutors have teamed up with the CFTC to look into many trading strategies, including spoofing, the illegal practice of flooding the market with fake orders to trick other traders into buying or selling.
The probe follows allegations made in a June paper by the University of Texas Professor John Griffin and co-author Amin Shams, who said that that trading in Tether shows a pattern of underpinning and manipulating Bitcoin.
The authors claimed that Tether was used to buy Bitcoin at pivotal periods for the coin, and that about half of Bitcoin's 1,400 percent gain last year could be attributed to such transactions. Griffin briefed the CFTC on his findings, two people with direct knowledge of the matter reportedly said.
Another issue the Justice Department is examining is how Tether Ltd. creates new coins and why they enter the market predominantly through Bitfinex. Many investors have questioned the claim that Tether had $1 in the bank for each digital coin issued, which resulted in the CFTC issuing a subpoena to the company.