Tether Requests Court to Remove Roche Freedman From Class Action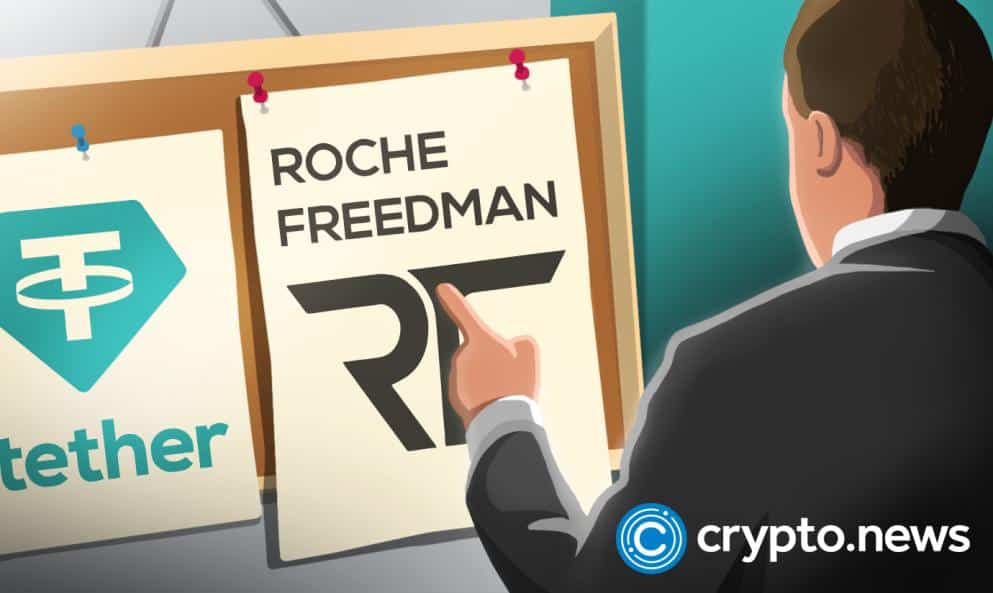 Tether has asked the judge presiding over a class action suit against it to remove legal firm Roche Freedman from the case, which, if granted, could weaken the litigation against the stablecoin giant.
Tether Wants Roche Freedman off Case
Tether, the issuer of the world's largest stablecoin Tether USDT, wants the law firm Roche Freedman to be removed as counsel in the Bitfinex and Tether class-action litigation, per Kyle Roche's application, to be removed as counsel in the case.
In a court order request filed on Wednesday by Elliot Greenfield of Debevoise & Plimpton LLP, the law firm representing Tether and Bitfinex requested that Roche's law firm be removed from the lawsuit entirely and attest that they have returned or destroyed all defendant-issued papers and have not shared them with any third party, including Ava Labs.
The move comes shortly after Roche filed a notice of motion to withdraw from the Tether class-action lawsuit amid continued repercussions from a recent CryptoLeaks expose alleging the US lawyer had a secret agreement to "harm" Ava Labs competitors in exchange for AVAX tokens and Ava Labs shares.
Greenfield stated that Roche's statements on the CryptoLeaks website sparked a "serious concern" that Kyle Roche "may be abusing the discovery process" and "misusing information" learned through litigation:
"He states that he is Ava Lab's 'crypto expert' because he 'sue[s] half the companies in the space' and 'know[s] where this market is going' because he has 'seen the insides of every single crypto company.'"
Greenfield stated that the concerns are extremely pertinent to the case, pointing out that Roche Freedman LLP "has served a number of document requests seeking information that has no apparent link to the claims and defenses in this lawsuit."
The lawyer has also emphasized the necessity to suppress the documents, "as they include not only confidential, competitively sensitive information about Defendants' businesses but also information that, if disclosed, would threaten the privacy and security of Defendants and their customers."
Tether's Concerns Over Misuse of Discovery
Though Kyle Roche has filed motions to withdraw from the case as well as others, Greenfield stated that Roche's removal "does little if anything to address the serious issues regarding the potential misuse of discovery."
He added, "Even if he is no longer counsel of record, he would still have access to discovery materials, would retain the ability to direct the conduct of other lawyers at his firm, and would profit from any potential recovery in this lawsuit."
Greenfield noted that the "removal would not impact Plaintiffs" because they would continue to be represented by "two other large and experienced firms," namely Selendy Gay Elsberg PLLC and Schneider Wallace Cottrell Konecky LLP.
In 2019, Roche Freedman filed a class action lawsuit against Bitfinex and Tether, alleging that the plaintiffs suffered damages in excess of $1.4 trillion. The action alleges a "sophisticated scheme" that deceived investors, manipulated markets, and concealed unlawful proceeds.
Over the course of the last few days, Roche has also dropped out of litigation against Binance, Solana, Tron, BitMEX, Nexo, and Dfinity.