Tezos' tzBTC Adds Two More Custodians—Hex Trust and Tangany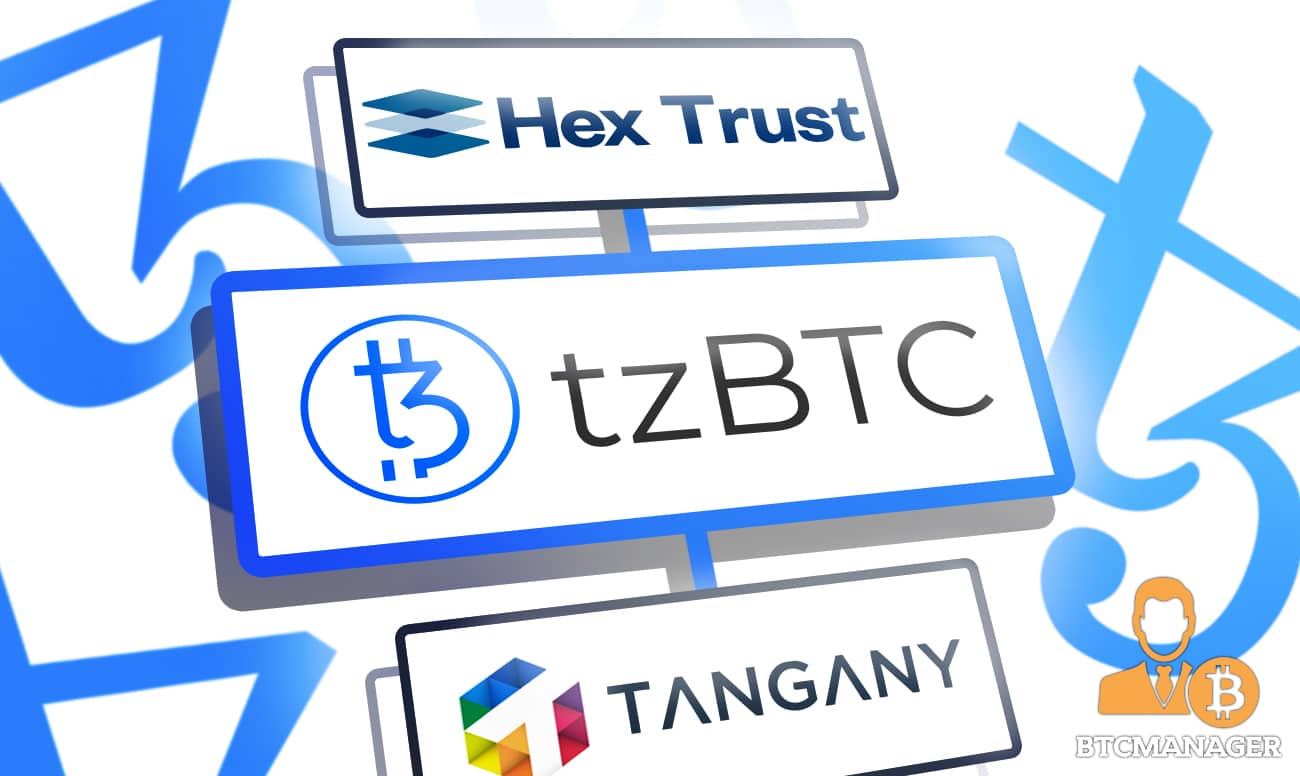 Hex Trust—one of Asia's leading digital asset custodian—and Tangany—an award-winning and regulated custodian in Germany—are now tzBTC keyholders.
The Mechanics of tzBTC and Keyholders
In a press release on Aug 12, the two custodians will become part of the Tezos ecosystem.
As keyholders, their primary task will be to ensure that the tzBTC-BTC peg holds.
For clarity, tzBTC is a wrapped token compliant with the Tezos token standard.
Because of Bitcoin tokenization, there must be a custodian in the picture. These entities receive BTC allowing the minting of wrapped Bitcoin, tzBTC, on Tezos. The more there are keyholders working closely with an external auditor, the more there is transparency in minting and burning.
Keyholders, including Hex Trust and Tangany, will constantly monitor the amount of BTC held in custody reflects the amount of tzBTC in circulation.
Launched in April 2020 by a group of Swiss firms, the goal was to make Bitcoin more accessible and flexible.
It is monitored by the Bitcoin Association Switzerland and three initial keyholders—Inacta, Mt. Pelerin, and LEXR.
tzBTC brings new Possibilities to Tezos
Using tzBTC, developers will now build financial applications backed with the battle-tested and liquid Bitcoin. Already, the tzBTC was including as a baking asset in Tezos' latest upgrade, Granada.
Before this announcement, Hex Trust supported XTZ and baking functionalities.
According to Calvin Shen, the Head of Sales and Business Development, they are proud to be the first Asia-based entity to be part of the tzBTC ecosystem:
"Hex Trust has been a part of the Tezos network since last summer, starting with the support of XTZ and staking/baking functionalities. We are pleased to continue our partnership by being the first Asia-based entity to be a part of tzBTC and to broaden our support for European clients."
Tezos to Soon Support USDC Stablecoin
The Tezos blockchain is one of the longest-running Proof-of-Stake networks.
Reflecting its value proposition, the XTZ is also a liquid and valuable digital asset, expanding 18 percent in the last trading month. It is despite the bear market from mid-May 2021.
As BTCManager reported, Tezos was selected by CENTRE as one of the blockchains where its USDC stablecoin will be issued on.