Tezos (XTZ): Advanced Infrastructure for Smart Contracts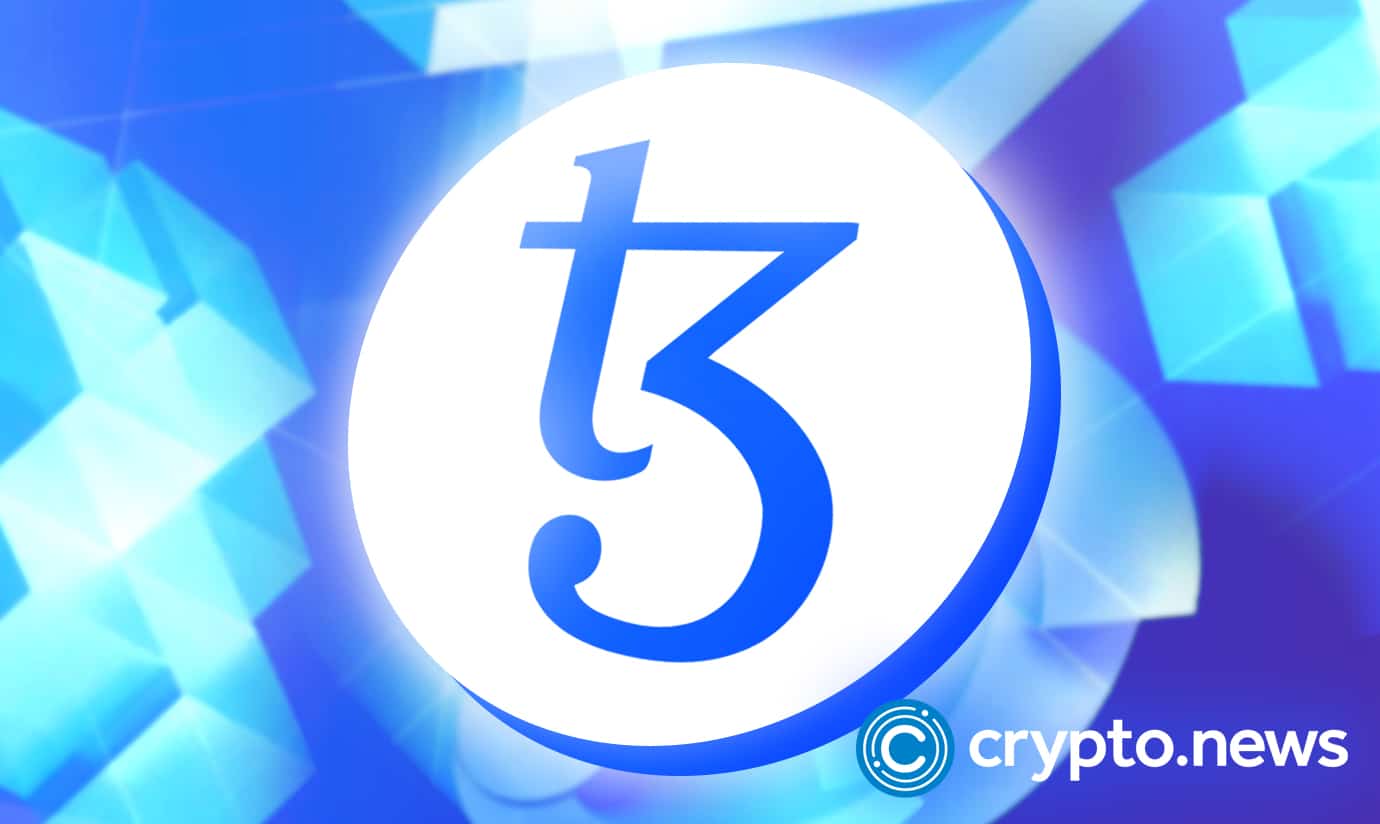 Tezos is one of the most popular blockchain networks that provide extensive functionality for smart contracts. Although some of its functions are similar to those of Ethereum, Tezos offers a different perspective by providing the unique infrastructure that may evolve over time. 
Moreover, all holders of XTZ can make independent voting decisions by consolidating the positions of all people involved. Therefore, the relevant upgrade policies can be effectively implemented. XTZ's price is $3.91 with a circulating supply of 877.95 million. 
Its total market capitalization is $3.4 billion, making it the 42nd largest cryptocurrency. Tezos, like most other smart contract platforms, does not have the maximum supply of its tokens as their number is changed on a regular basis according to the demand for them and smart contract applications used.
Tezos and NFTs
Tezos uses a proof-of-stake mechanism to maintain higher flexibility and scalability. In addition, Tezos offers decentralized solutions to its clients at much lower prices as compared with other major competitors such as Ethereum. According to Tezos' official representatives, it consumes two million times less energy than Ethereum, making its digital services eco-friendly and efficient. 
One of the major applications of these innovations is the market of NFTs as users can rely on the XTZ infrastructure to mint NFTs at minimum costs. Moreover, Tezos promotes NFTs not only in regards to digital art but also other forms of ownership that may be used in galleries or concerts, thus providing target members some unique access or additional rights. 
Tezos cooperates with various marketplaces that assist it in promoting its services and reaching the target audience. The growing demand for NFTs should necessarily contribute to higher Tezos' capitalization in the future.
Investing in Tezos: Pros and Cons
From a long-term perspective, Tezos may be a profitable investment because it effectively appeals to the latest crypto market tendencies, including smart contracts and NFTs. The growing demand for the most innovative and cost-effective solutions may be crucial for promoting the sustainability of such projects as Tezos.
 The reason is that the integration of high scalability and reliability may be critical to affecting investors' long-term decisions. At the same time, the short-term dynamics of XTZ's price is more uncertain.
At the present moment, there are several major support and resistance levels that will determine Tezos' future price dynamics in the following years. The major support is at the level of $2.6 as it reflects the minimum price level attained during the past three months. 
The first strong resistance level is at the price of $4.6 which reflects the historical obstacle towards the higher XTZ' prices. The second major resistance is the price level of $5.3 that may prevent Tezos from approaching its all-time-high values. 
Tezos' future price dynamics will also largely depend on the overall situation in the crypto market and the performance of other competitors that specialize in smart contracts and NFT solutions.