The Block CEO steps down after failing to disclose publication was funded by SBF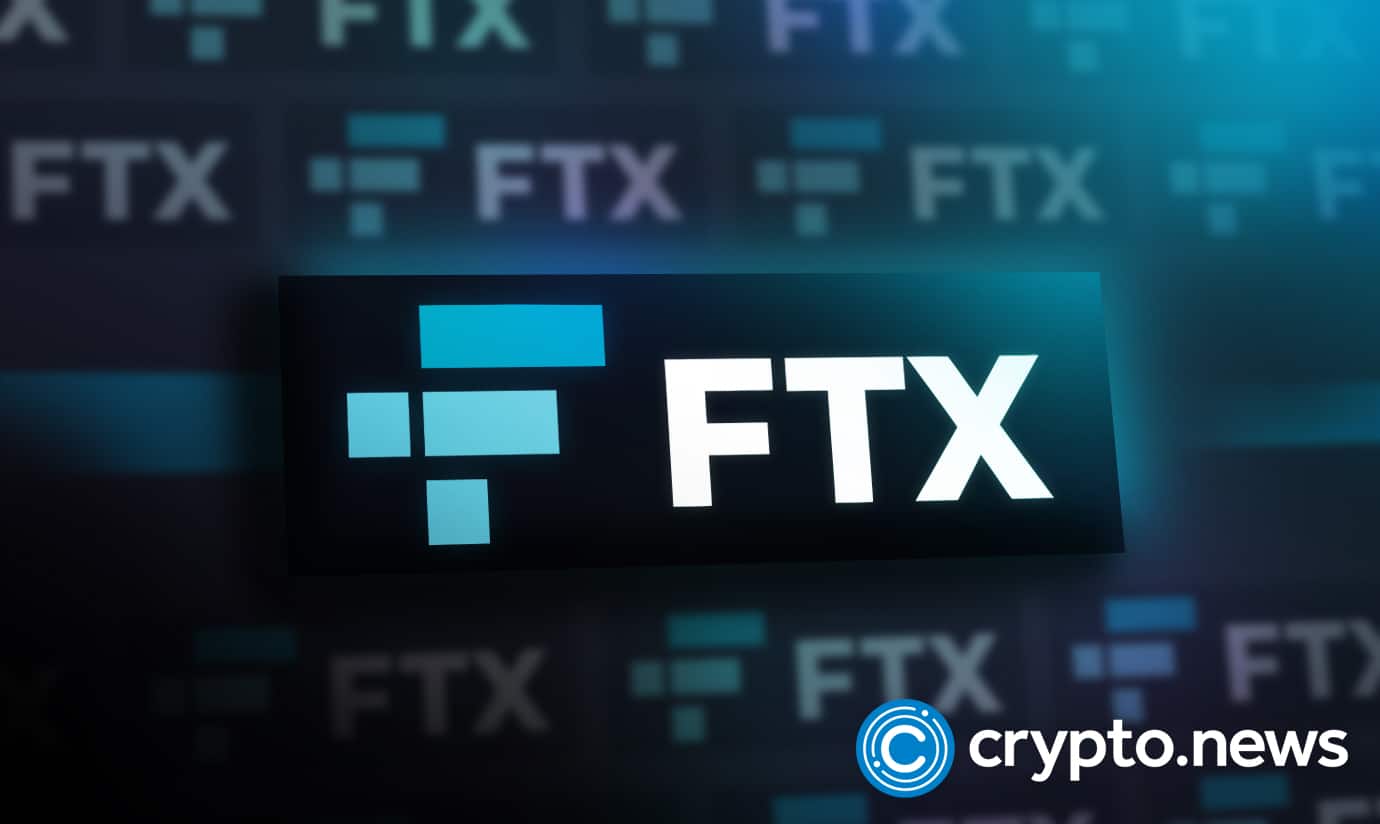 Mike McCaffrey announces he is stepping down as The Block CEO. In a Twitter thread, he admits secretly receiving $27 million in investments from the infamous Sam Bankman-Fried.
McCaffrey revealed that the publication he led as a CEO since 2020 had received two major investments from SBF. In 2021, a $12 million tranche came, and in early 2022, an additional $15 million was received, according to a Tweet by McCaffrey:
The now-former CEO also admitted that no one in the crypto outlet knew about the source of funding:
"I didn't disclose the loan to anyone. Absolutely no one at The Block knew about the financial arrangement between my holding company and SBF."

Mike McCaffrey, former CEO at The Block
The founder of The Block, Mike Dudas, claimed that the situation was 'the worst personal betrayal of his entire life'.
In a separate comment, Dudas hinted that he was bought out by the 'wealthy and loaned' McCaffrey's family in 2021:
In a tweet that is now deleted, The Block's editor-at-large Frank Chaparro mocked McCaffrey with the F-word.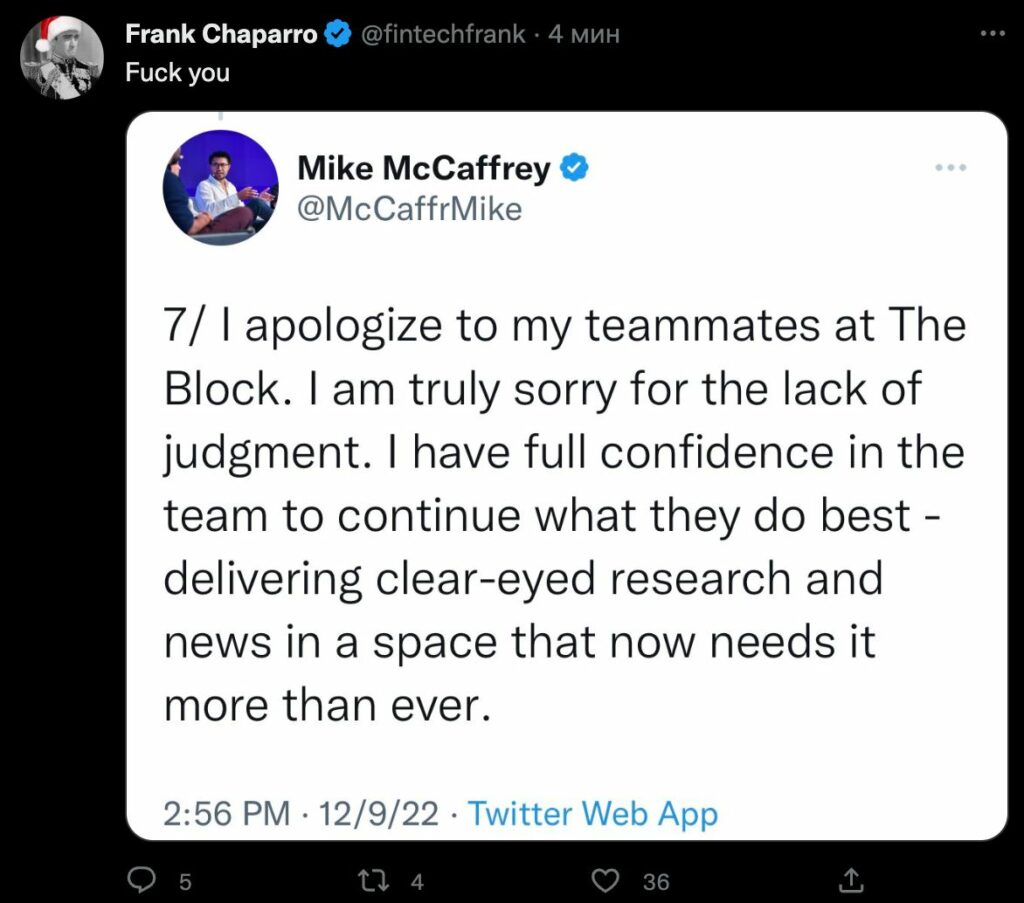 The Block was founded in 2018 as a crypto news outlet. According to an interview given by McCaffrey to Fortune, by 2019, it generated several million in revenue. Moreover, the outlet raised over $4 million from VCs, including Greycroft, Pantera, BlockTower Capital, and Bloomberg Beta.
In 2020, The Block bought out its non-employee shareholders, including its investors and co-founders. McCaffrey became the new CEO of the outlet, while Dudas remained the board member. A person familiar with the matter assured Crypto.news that the CEO had no influence on the editorial team.
As of now, Dudas claims to have nothing to do with The Block management: