The Ins and Outs of IOTA's Marketplace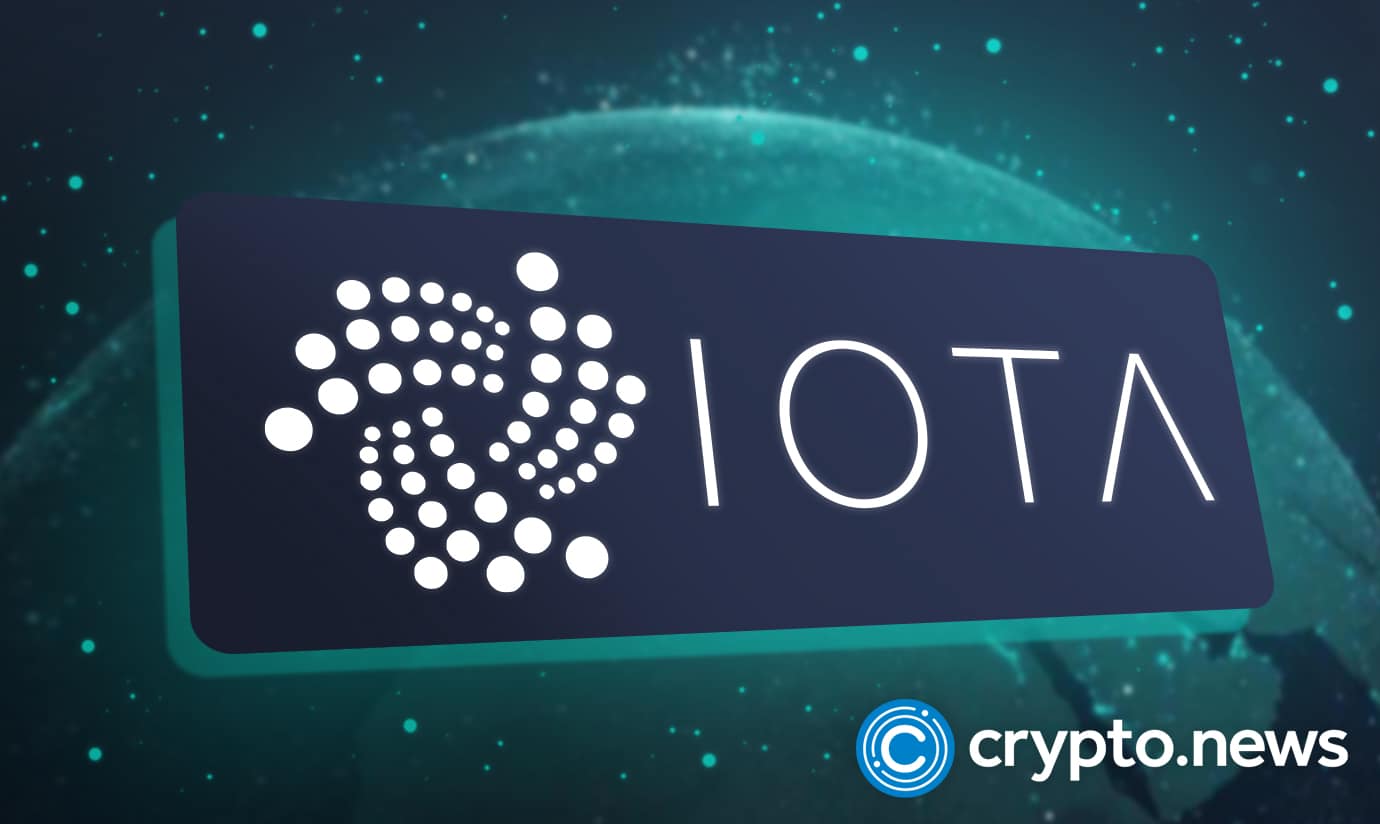 If you're looking to invest in or trade digital assets, then you'll need to be familiar with the IOTA marketplace. This unique platform allows users to buy and sell tokens, and it's one of the most popular options available. In this article, we'll explain everything you need to know about the IOTA marketplace, from its features to how it works. Read on and learn everything you need to know about the IOTA marketplace.
IOTA Marketplace
IOTA network introduced a data marketplace to streamline the process of data exchange. The marketplace is highly secure, decentralized, and accessible to relevant parties.
The whole concept of IOTA's data marketplace is modernizing the whole IoT space and the ideas of the machine-to-machine economy. From its inception in November 2017, the whole plan of the IOTA marketplace was to offer a platform where anyone can buy or sell data that interests them.
The IOTA network mainly focuses on machine-to-machine microtransactions leveraging the Tangle(blockchain). The IOTA marketplace introduces participants to a digital economy that monetizes data streams, exchanging the data in real-time.
When developing this marketplace, the IOTA network involved individuals, companies, government entities and other organizations in exploring the valuation of the data economy. They leverage a Proof of Concept consensus algorithm, an open-source framework aiming to decentralize all data marketplace sections. In PoC, network participants determine if a scheme or plan will succeed.
Protocols Developed Under the IOTA Marketplace
The IOTA network developed a marketplace that is segmented in several protocols, all optimizing the functionality of the marketplace and data system. The segments include;
The Open Marketplace
Launched in 2020 by the IOTA community, the Open Marketplace allows users to operate their online stores and businesses using available commerce solutions. This Open Marketplace system was developed to help create self-hosted DApps or ones hosted on the Open Cloud.
The most exciting feature of the Open Marketplace is removing costs, including transaction fees. You can create your store and run it using this open application. The PoC consensus brought the ability to host accurate data and payments systems and passive income opportunities.
13 Consortium Marketplace
Another segment of the IOTA marketplace is the 13-Marketplace, which allows applications and data merchants to use vendor-independent data infrastructure. The University of Southern California introduced 13-Marketplace, collaborating with many members and allowing them to buy or sell data. They left this membership open to individuals, companies, non-profits, government entities, and academic institutions.
Essentially 13 marketplaces focus gives a detailed evaluation of IoT marketplaces, collaborating with suppliers to develop an environment for testing IoT components. The marketplace can also act as an intermediary between humans and IoT devices.
Industry Marketplace
The industry marketplaces focus mainly on the decentralized world, allowing automatic trading of goods and services, be it physical or digital. This segment formed through the collaboration of various entities helps manage data surrounding assets. This marketplace leverages IOTA's DTL for payment management and data storage and boosts machine-to-human interaction.
However, Industry 4.0(14.0) opens the data marketplace to ensure machines can make independent economic decisions like purchasing materials necessary for production. This industry 14.0 initiative relies on corporate and company compliance.
Applications of IOTA's Marketplace
IOTA's marketplace, since its launch, has attracted a wide array of use cases and applications. These include;
Digital identity. The IOTA marketplace makes it possible to create a foolproof identity management network even as digital fraud cases increase. These identity management systems have three leading players: the digital identity holder, the digital identity issues, and the data verifier.
Verified Credentials. The network has digital identifiers that help digital identity holders to prove their verifiable credentials like addresses, ages, and authorizing logins.
Automotive sector. IOTA network now sees the indepth use cases of cars far beyond standard transportation. Vehicles can help in generating and sharing data. The Tangle network and marketplace make it possible to garner such data.
Safeguarding healthcare data. Developments based on IOTA like digital identity and identifiers can help secure patients' data while leaving them with complete control. The marketplaces can also help streamline the e-health sector.
Trade and logistics. IOTA also solves problems associated with the global trade system, especially the supply chain. Most of the supply chain relies on highly inefficient paper documentation. IOTA offers Tangle's powers to deal with global trade problems.
Shared resources. This tool allows businesses, governments, and other agencies to cooperate and collaborate quickly to bolster supply chain efficiency and transparency. IOTA allows every person in the supply chain to get real-time updates.
Final Word
This guide has explored the general concept of data marketplaces, especially the IOTA marketplace. As one of the most IoT-focused blockchain networks, IOTA has introduced systems that ensure data collection and exchange are straightforward using the Data marketplace and blockchain network Tangle.
The data marketplaces (13-consortium and open) and the industry marketplace all work toward achieving data efficiency. The data marketplace has a comprehensive collection of use cases associated with this network.