CryptoZoo scam rumors bite Logan Paul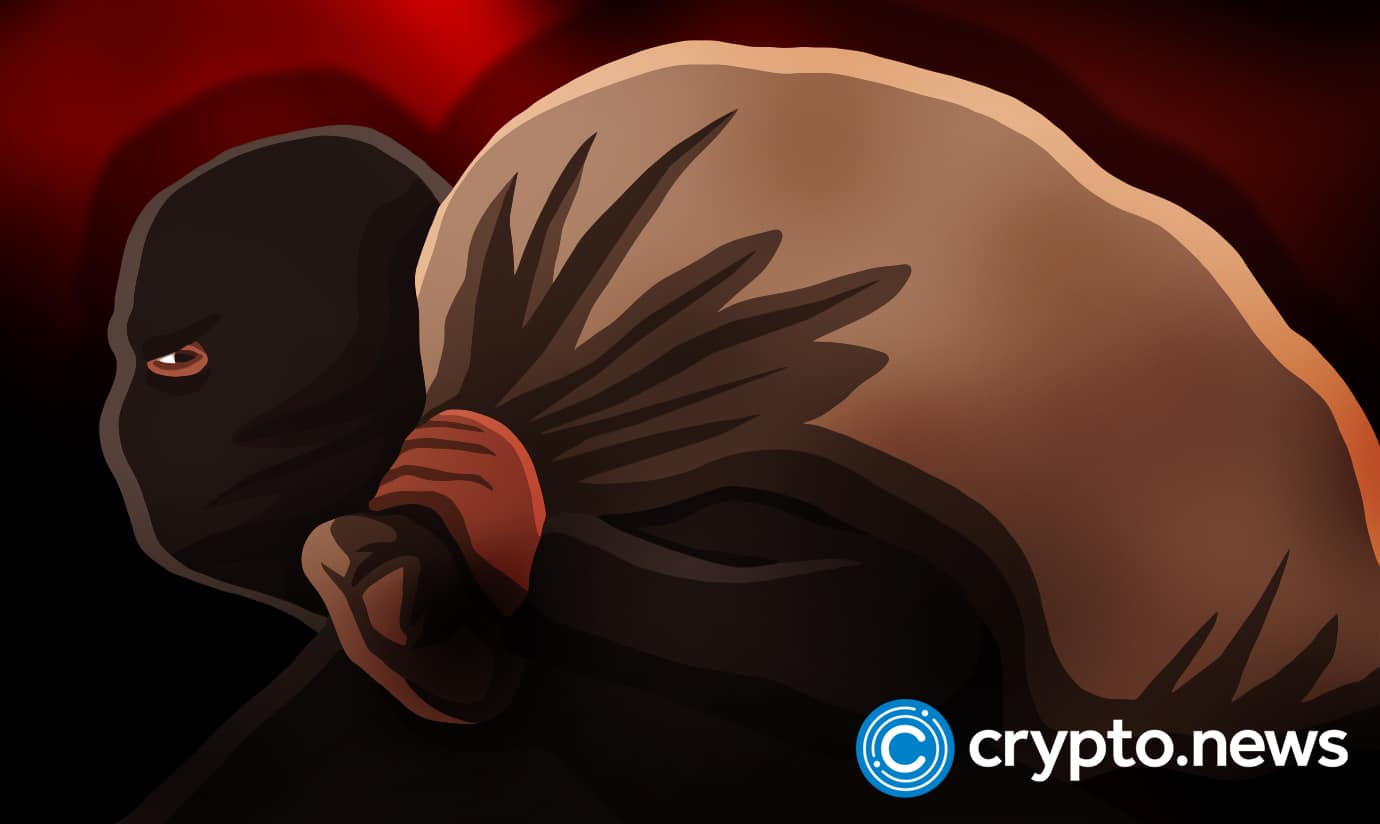 The CryptoZoo saga continues as Logan Paul faces legal charges despite apologizing and proposing a $1.3 million refund.
Logan Paul apologizes to CryptoZoo community and CoffeeZilla.
After facing severe backlash, Logan Paul took accountability for his actions by releasing a new apology video and announcing a $1.3 million recovery plan for investors.
In the video, he stated that he would no longer be suing fellow YouTuber Coffeezilla, who had exposed the scam through a well-made and impartial three-part video series investigation.
Instead, Paul emphasized that he is now focused on fixing CryptoZoo, delivering on the roadmap, and making things right with fans and investors. According to the video, a recovery plan will be implemented to address the latest crypto scandal.
The plan includes three stages to address the issues caused by the project. The first stage involves Paul and his manager and co-founder at CryptoZoo, Jeff Levin, burning their CryptoZoo token (ZOO) holdings to distance himself financially from the project and to potentially increase the value of the token.
The second stage of the plan involves Paul committing to personally provide 1,000 ETH as part of a rewards program for investors who wish to exit the project and receive their initial investment back.
The last stage is to complete and deliver the game as outlined in the whitepaper, to fulfill the original promises made to investors.
Logan Paul's plan "does nothing for those victims"
While some community members have expressed support for Paul's efforts, others remain skeptical and critical of the situation. The mixed reactions to Paul's announcement highlight the ongoing frustration and disappointment from those affected by the failed project.
On Jan. 18, CoffeeZilla shared his thoughts about Logan Paul's apology video, acknowledging the influencer's efforts but also emphasizing the severity of the situation. He reiterated that, according to his investigation, over 7.7 million dollars were stolen by Logan's team in the CryptoZoo scandal.
CoffeeZilla also highlighted the limitations of Paul's proposed refund, stating that it only applies to current egg NFT holders and that it "does nothing for" those who lost money investing in the game token, ZOO.
While CoffeeZilla gives credit to Logan for taking responsibility and giving back money but also notes that the apology fails to address the real victims of the scam properly.
YouTuber suggests suing Logan Paul and CryptoZoo team
While Logan Paul has announced a recovery plan and stated that he would pursue legal action against those who need to be held accountable. Nevertheless, it seems that victims of the CryptoZoo alleged scam are taking matters into their own hands by pressing charges against the influencer.
In a video response to Logan Paul's apology published on Jan. 14, attorney and Youtuber, Josh Sanford, claimed that the apology would not be enough to repair the damage made and that Paul would still be likely to face a lawsuit for his involvement in CryptoZoo.
Sanford proved to be right, as another lawyer on Youtube AttorneyTom announced that he is suing Logan Paul just two days later.
The video details the lawsuit brought against Logan Paul and several other individuals, alleging fraud, breach of contract, and other legal violations concerning their involvement with CryptoZoo. AttorneyTom claims to represent a significant number of Crypto Zoo victims.
According to AttorneyTom the lawsuit against Logan Paul will be a victory for the regular people tricked into pouring their life savings into CryptoZoo.
In his video, Tom mentions that the legal dispute will be settled through arbitration as per the clauses in CryptoZoo's terms and conditions. This process involves using a neutral third party to reach a resolution, instead of going through a court trial and having a judge or jury make the final decision.
Can CryptoZoo turn around?
It is unclear how many investors have been affected by the situation, but it is clear that there is a significant amount of frustration and disappointment in the community. Many are questioning whether Logan Paul's recovery plan will be enough to make things right, especially as news of legal action spreads.
The price of ZOO increased significantly at the start of 2023, possibly due to the exposure brought by CoffeeZilla, but has since dropped gradually. Even more so when compared to the token's all-time high on September 2021.
The CryptoZoo token has lost over 99% of its value since then, a figure highlighting the full scale of the project's failure.
It appears unlikely that the token will recover even if Logan Paul's plan is implemented. The surge in the token's value was likely driven by the hype generated by Logan Paul's reach as an influencer, and given that the game premise of CryptoZoo is not particularly unique or innovative, it is unlikely that demand for the token will increase.
To add insult to injury, multiple developers have since taken it upon themselves to build the game, showing that it could be easily done in a few hours without any funding.
CryptoZoo: How did we get here?
In 2021, Logan Paul launched and advertised CryptoZoo, a play-to-earn game that allowed players to breed digital NFT animals in exchange for ZOO tokens. Users could purchase NFT eggs that would hatch into various creatures using in-game currency, known as zoo coins.
Players would then be able to nurture their animals to produce hybrids, with the more unique and uncommon combinations resulting in a higher daily payout of ZOO tokens. These coins could then be converted into real-world money, allowing players to earn money through the game, similar to other play-to-earn projects like Axie Infinity.
Paul first mentioned CryptoZoo on his podcast Impaulsive in August 2021, describing it as his "own NFT project" and calling it "a really fun game that makes you money."
The game, built on blockchain technology, allowed players to buy in-game currency called ZOO to spend on digital eggs that would hatch into various animals. These animals could then be bred to create rare hybrids, which were considered to have a higher monetary value.
On "Hatch Day," November 3, 2021, NFT holders were allowed to hatch their eggs to unveil the animals born. The eggs opened to reveal not "exotic hybrid animals" as promised, but rather altered stock images of random animals. This further fueled frustration among players and called into question the credibility of the game and those involved.
The NFT game CryptoZoo reemerged in the public eye when popular YouTuber CoffeeZilla published the first installment of his three-part series investigating the alleged scam behind the game.
Titled "Investigating Logan Paul's Biggest Scam," the video was posted on Dec. 16, 2022, and exposed how investors were allegedly defrauded out of their money by CryptoZoo.
CoffeeZilla followed up with parts two and three in the following days. In these videos, other members of the CryptoZoo project were examined to reveal several red flags in the CryptoZoo team. The investigation culminated in the final video, leaving no question that there were several instances of wrongdoing or, at least, incompetence.
Logan Paul posted a response video for CoffeeZilla on Jan. 4, but it was later deleted. In this video, Paul lashes out at CoffeeZilla and threatens to sue the YouTuber, in roundabout terms.
Paul also discussed the allegations on an episode of his podcast, Impaulsive. The video and podcast episode was met with mixed reactions from viewers and listeners as some defended Paul while others criticized his response to the investigation.
Logan Paul later deleted his YouTube response. Later, CoffeeZilla revealed that Logan Paul had reached out to him and apologized for the video, promising to drop the legal threats and upload a new video. Said video was uploaded on Jan. 13, and it departed from previous responses greatly.
As previously mentioned, the influencer apologized and unveiled a recovery plan for the project.
Logan Paul's previous crypto mishaps
CryptoZoo is not Logan Paul's first crypto-related scandal. In 2021, Logan Paul got into trouble after marketing "Dink Doink" a meme coin with no real utility or purpose. Despite other people being involved in the project, Paul was singled out due to its repeated promotion of the project and massive reach.
Videos of Paul and his friend Mike Majlak promoting Dink Doink can be found, showing their optimism for the project's success. Nevertheless, Majlak denied any involvement in Dink Doink and claimed that Paul had no role in the creation of the alleged scam. He also noted that neither profited from the promotion of the project.
At the time of writing, Dink Doink has virtually lost all value and the official website has been deleted from the internet. While this project faded out of the spotlight, the CryptoZoo controversy has taken on a life of its own and will likely continue to make headlines as it moves on to the courtroom.