The Public Sale of VERSE, the native token of Bitcoin.com, is Live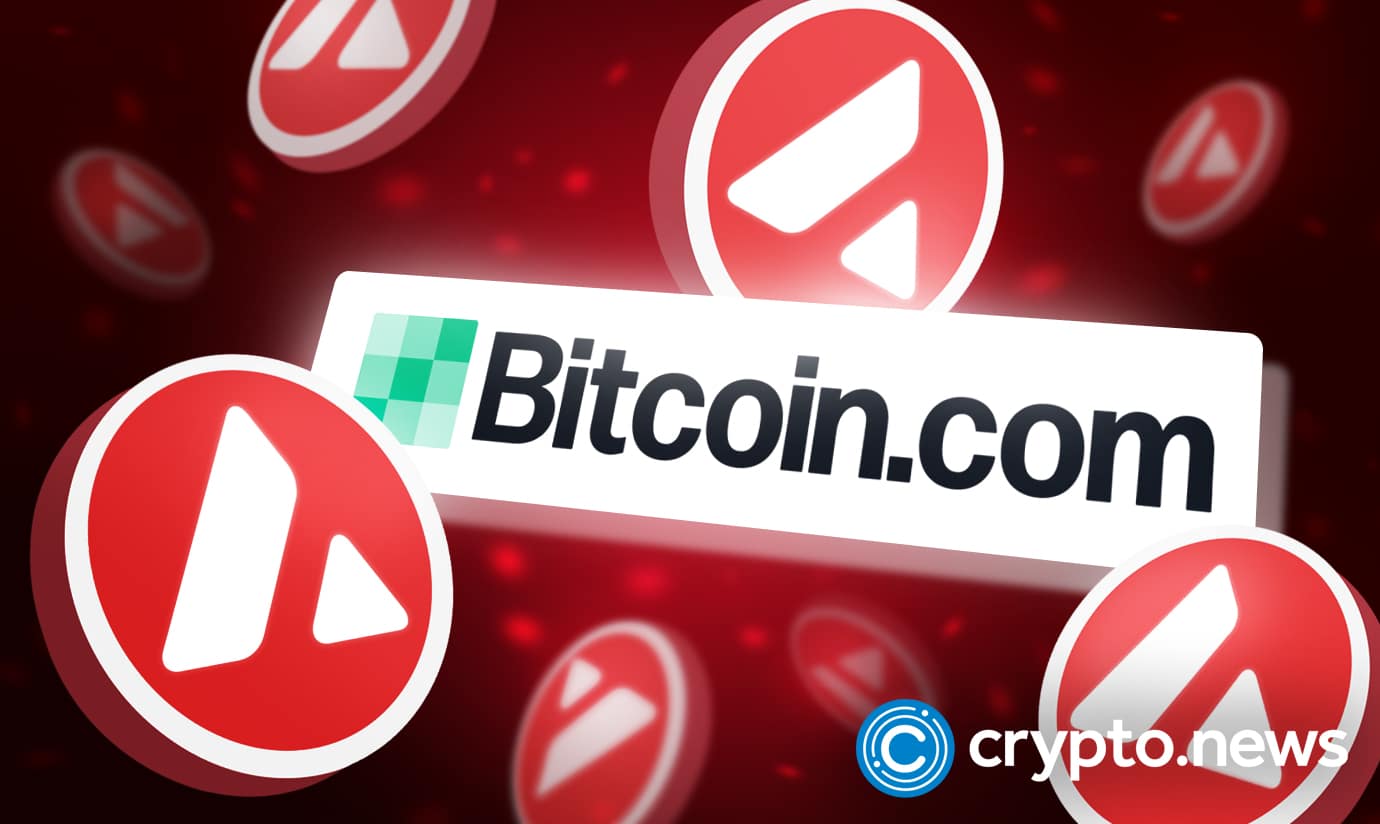 Bitcoin.com has successfully launched the public sale of its native utility token, VERSE. The announcement was made in a press release on November 1, 2022.
VERSE Public Sale Goes Live
Bitcoin.com is a crypto and blockchain ecosystem that offers users secure self-custody offerings, allowing them to trade with various digital currencies and assets, has announced the start of the public sale of its ecosystem token, VERSE. 
The new token, dubbed "the gateway to DeFi," will serve as fuel to support new users looking to adopt Bitcoin (BTC) and DeFi. Crypto newbies will be rewarded with VERSE tokens when they trade, HODL, or partake in Learn-to-Earn Campaigns. Whitelisted individuals can purchase VERSE using BTC, BCH, ETH, and USDT/USDC.
Dennis Jarvis, CEO of Bitcoin.com, stated that;
"We are officially entering a new era of Bitcoin.com with the public sale of VERSE. Our team strongly believes in VERSE's mission to enhance economic independence through its utility, ecosystem rewards, and low-barrier-to-entry features offered on a secure, trustworthy platform. With VERSE, Bitcoin.com will continue to provide not only crypto-newcomers, but also crypto-natives with the resources, tools, and technology needed to usher in the next cycle of mass DeFi adoption."
VERSE Token Utilities
Built on the ERC-20 standard, VERSE is a cross-chain token that will function as a source of value for users in the Verse DEX and across several other blockchains. In addition, the token will power developing infrastructure within the ecosystem, including a crypto-backed debit card, a partnership with Coinbase Cloud for multi-chain connectivity, the official launch of the Verse Development Fund, and many others.
According to the report, there will also be staking options and cash-backs in the Verse DEX and users will be able to utilize the VERSE token as collateral in various lending pools.
Essentially, VERSE will drive the growth and expansion of the platform's ecosystem, which already boasts over 34 million self-custody wallets created in its multi-chain DeFi mobile app.
"The VERSE token will also spearhead initiatives to accelerate growth and innovation through the Verse Development Fund. The fund, led by Lizzie Eng, will provide a pipeline of resources for DApps integrating with the ecosystem and incubate token projects through the Bitcoin.com launchpad service, live in 2023," the report stated.
The VERSE Tokenomics
The public sale follows VERSE Sale A, a private sale completed in May 2022, where 10% of the total VERSE supply was sold in exchange for $33.6 million.
According to Bitcoin.com, 2 percent of the 210 billion fixed token supply will be on sale for 30 days before the soft cap is reached. The bitcoin exchange confirmed that tokens would begin unlocking from day one and continue on a linear vesting schedule over 18 months.

Meanwhile, Bitcoin.com is expanding its custodial wallet solution across all blockchains. In September 2022, the platform announced that its multichain self-custodial wallet now supports Avalanche (AVAX). Thanks to the integration, users can trade Avalanche-based tokens, interact with the hundreds of decentralized applications (dApps) residing in the Avalanche ecosystem and participate in decentralized finance activities such as lending, borrowing, and more.