Bitcoin.com Wallet Adds Support for Avalanche (AVAX)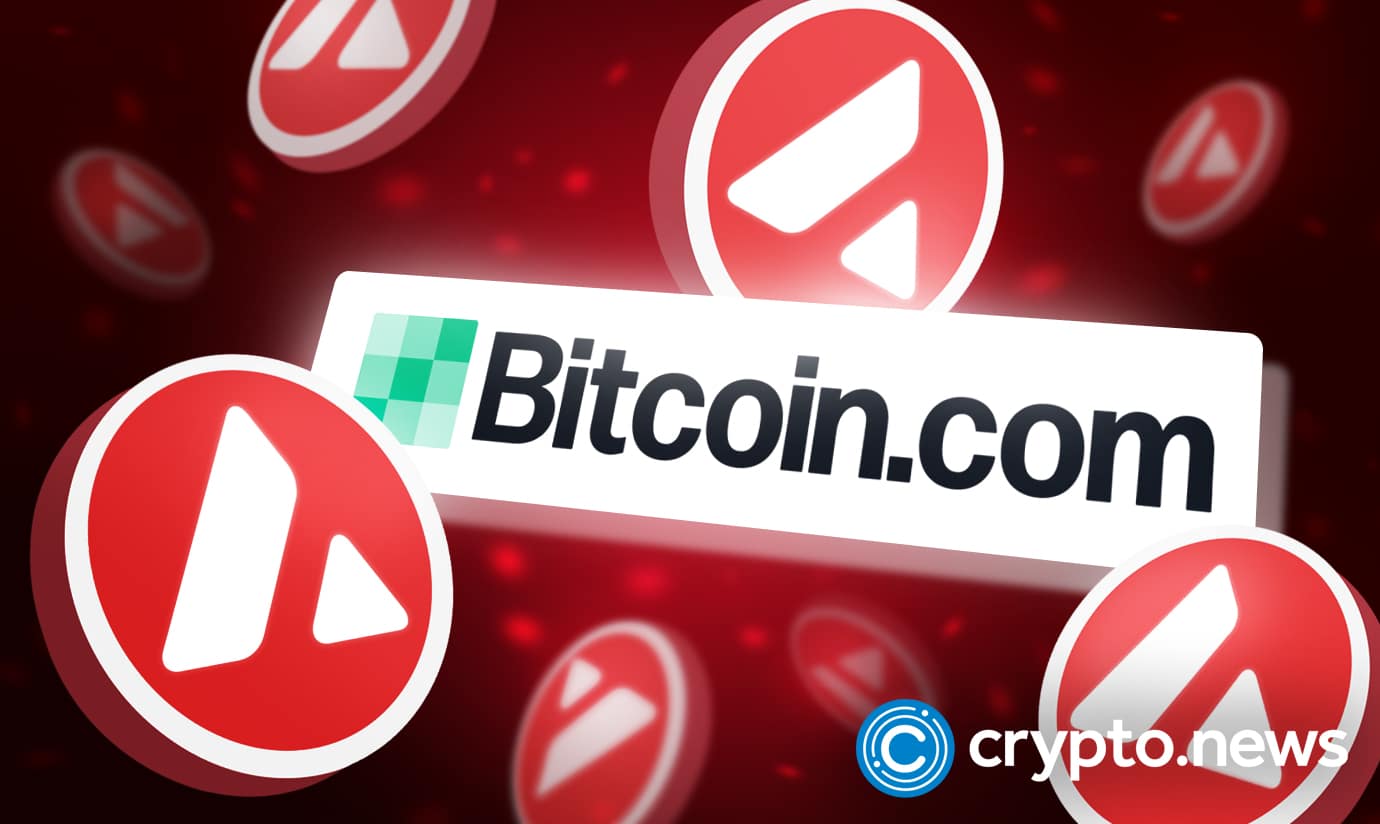 Bitcoin.com has announced that its multichain self-custodial wallet now supports Avalanche (AVAX). Bitcoin.com Wallet users will now be able to buy, sell, send, receive and manage their $AVAX.
Avalanche (AVAX) Live on Bitcoin.com Wallet
Bitcoin.com's non-custodial Web3 wallet now supports AVAX, the native cryptocurrency of Avalanche, one of the fastest and most decentralized smart contracts blockchains in the world. With the addition, Bitcoin.com's millions of users across the globe can now buy, sell, send, receive and manage $AVAX right from their wallets.
Bitcoin.com users will also be able to trade Avalanche-based tokens, interact with the hundreds of decentralized applications (dApps) residing in the Avalanche ecosystem and participate in decentralized finance activities such as lending, borrowing, prediction markets, synthetic assets, and more.
$VERSE Token Launch
Commenting on the latest addition to the Bitcoin.com Wallet, CEO Dennis Jarvis said:
"The Avalanche network is fast and cheap while also offering a high level of decentralization, which is critical for security and censorship resistance. Importantly, Avalanche has also attracted a huge range of high-quality dApps, which increases its utility for our millions of users."
Bitcoin.com has been putting preparations in tog gar to launch its ecosystem token called $VERSE. The project says adding support for Avalanche will be quite beneficial, as VERSE token will be able to leverage Avalanche's low fees and high throughput for its own utility and reward functions.
The team has made it clear that though its $VERSE token will be powered by Ethereum, it will be bridged to Avalanche, enabling it to take advantage of the sterling qualities of both networks.
Bitcoin.com claims strategic investors, including Blockchain.com, Roger Ver, Jihan Wu, and others purchased $33.6 million worth of $VERSE tokens during its presale event in May 2022. At that time, Bitcoin.com said:
"This new utility token marks a crucial milestone for the Bitcoin.com ecosystem. It will enable us to enhance the mainstream appeal of crypto and blockchain through our buy/sell services, educational tools, and more."
The team says registrations for the public sale is now live and interested participants can reserve their slot at getverse.com. In June 2022, Avalanche's native bridge added support for Bitcoin, making it possible for BTC holders to directly interact with DeFi products on Avalanche.
For those who are unaware, VERSE is the native cryptocurrency of the Bitcoin.com ecosystem. VERSE is a cross-chain token built upon Ethereum's ERC-20 token standard. It has a fixed supply of 210 billion and the team says it plans to distribute it over seven years through a block-to-block method.
Bitcoin.com, a platform that claims to be the one-stop shop for cryptocurrency and distributed ledger technology (DLT) education, will reward users who buy, sell, spend, swap, and stay informed about Bitcoin (BTC) and altcoins via its platform with $VERSE token.
What's more, the Bitcoin.com platform plans to reward users who interact with the VERSE decentralized exchange (Verse DEX), stake VERSE tokens, and use the altcoin as collateral in various lending pools in the decentralized finance (DeFi) ecosystem with $VERSE.
The Bitcoin.com team has hinted that it plans to create various use cases for the VERSE token and ultimately expand it into low-fee Ethereum Virtual Machine (EVM) compatible networks to offer members of its community an optimal experience.