TIME Magazine, Grayscale, to Roll Out Crypto Enlightenment Video Series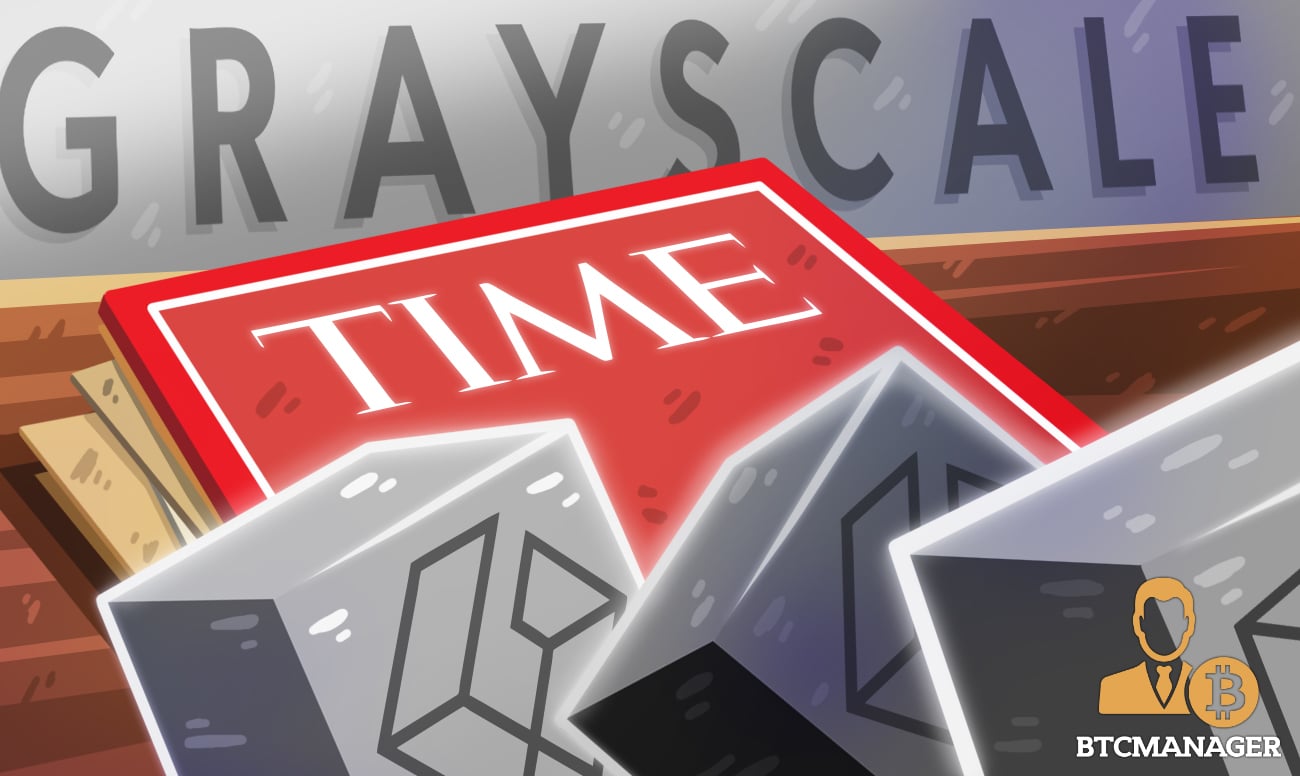 Grayscale and TIME Magazine have inked a partnership deal that will see both firms create an educational video series aimed at enlightening the masses on bitcoin (BTC) and other cryptocurrencies.TIME and its president Keith Grossman will be paid in bitcoin (BTC) for the deal and the company has hinted that it will hold the digital currency in its balance sheet rather than exchange it for fiat, according to a tweet on April 12, 2021.
A Match Made in The Moon 
Grayscale, a New York-based digital asset investing and crypto asset management company established in 2013, has inked a partnership deal with TIME, an American news magazine that has been in existence since 1923, to create an educational video series based on bitcoin and other cryptocurrencies.
While Satoshi Nakamoto's bitcoin and other blockchain-based cryptos have continued their steady march towards mainstream adoption in 2021, the fact still remains that a good number of average Joes and even some people in government, do not fully understand the workings of these revolutionary techs.
Against that backdrop, it makes a whole lot of sense that a heavyweight in the cryptocurrency ecosystem like Grayscale, whose asset under management has nearly crossed $40 billion, is joining forces with the highly reputed TIME magazine, to enlighten the world on bitcoin, blockchain technology, and altcoins.
TIME Adds Bitcoin to Balance Sheet
In addition to creating the video series, Michael Sonnenshein, the CEO of Grayscale, has revealed that TIME and it's president, Keith Grossman, have accepted to get paid in bitcoin for the exercise and have made it clear that the digital currency will be added to their balance rather than getting exchanged immediately for the fiat dollar.
As reported by BTCManager earlier in March 2021, Grayscale, whose Bitcoin Trust (GBTC) crashed by nearly 20 percent in March, expanded its cryptocurrency investment products to include trusts for some top altcoins, including chainlink (LINK), filecoin (FIL), decentraland (MANA), basic attention token (BAT) and livepeer,  in a bid to further expose institutional investors to more digital assets than just bitcoin (BTC).
TIME, on the other hand, has also been making inroads into the cryptocurrency ecosystem. Earlier in March 2021 the publication joined the non-fungible tokens (NFTs) craze and auctioned off its TIME Space Exploration cover of January 1959, as an NFT for 135 ETH ($249,196 at the time).
At press time, the combined market capitalization of the global crypto market sits at $2.15 trillion, with the price of bitcoin (BTC) sitting at $62,509, as seen on CoinMarketCap.