TokenPay and Litecoin Foundation Acquire 9.9 Percent Stake in German Bank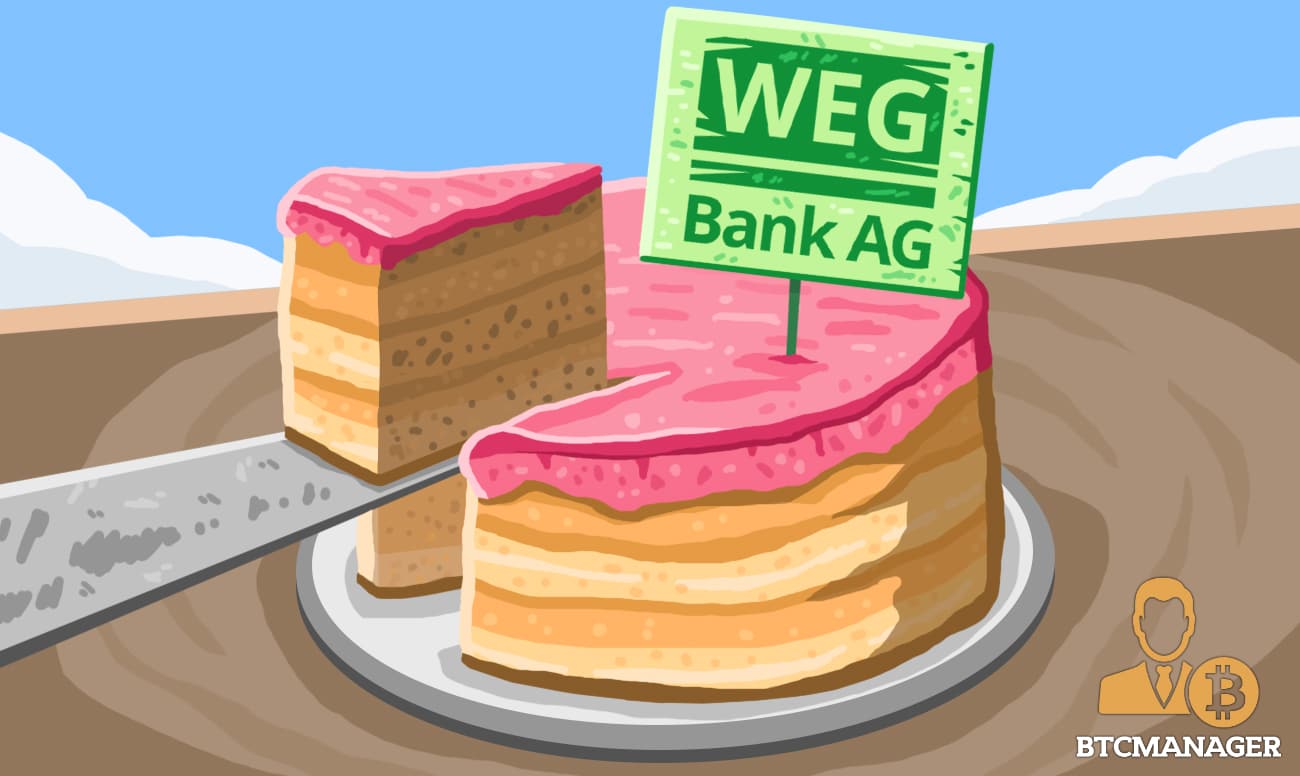 On July 10, 2018, Swiss cryptocurrency company TokenPay, in partnership with the Litecoin Foundation, acquired a 9.9 percent stake in Germany's WEGBank AG with an option to purchase 90 percent of the latter's business following relevant regulatory approvals.
Augmenting Cryptocurrency Usage
Announced on TokenPay's blog, the blockchain development company detailed salient points of the noteworthy deal, singling out Litecoin's "high-level blockchain mechanization capabilities" as a beneficial feature.
As per details, the acquired stake was wholly transferred to the Litecoin Foundation in exchange for technological expertise and compendious marketing efforts to directly augment TokenPay's broader cryptocurrency business.
The non-profit Litecoin proponents and TokenPay seem primed to leverage their outreach to mutually benefit the two entities, and additionally to deliver cryptocurrency-based business solutions to interested clients.
The partnership aims to explore several aspects of retail-driven cryptocurrencies, which have previously gone unnoticed by blockchain analysts, as claimed.
The blog indicates TokenPay was on track to purchase WEGBank's business in totality, save for a German banking law that entails mandatory regulatory approval for buying more than 9.9 percent of an established bank.
As stated, TokenPay aims to leverage Litecoin's blockchain technology, aid in logistics, and offer a marketing partnership with WEGBank. The latter will provide "comprehensive automation guidelines and standards employed by the bank as it explores new market opportunities."
Matthias von Hauff, CEO and Founder of WEGBank, stated:
"The partnership might at first come unexpectedly for a very conservative institution like us. But we became convinced that the future of banking will make adoption of such modern payment methods inevitable. We are therefore proud to have teamed up with the best in the field."
Cross-Promotion Soon Expected
TokenPay pointed out its relationship with anonymous cryptocurrency Verge (XVG), adding they expect "several hundred thousand customers" to the debit card solutions platform shortly.
As stated, TokenPay will further leverage its native TPAY cryptocurrency and related decentralized exchange eFin. The company additionally offers asset management services and structured financial products via TokenSuisse along with Multi-Signature Transaction Engines to ensure quick payments processing for retail merchants.
Piper Jaffray analyst on @CNBC says that privacy coins are hot 🔥 "…coins that are focused on privacy … people want that anonymity…" Good thing that we have our PRIVACY COINS CERTIFICATE coming soon. It features #TPAY and a few other privacy coins. Buy it from us with fiat. https://t.co/oFIVSnBv5N

— TokenSuisse🇨🇭 (@tokensuisse) July 12, 2018
While the Litecoin Foundation is a non-profit entity which maintains Litecoin's blockchain, it has delved into promoting and supporting several enterprises which propel the use of Litecoin, found here.
Litecoin Foundation M.D. and Litecoin creator Charlie Lee spoke of the partnership:
"This partnership is a huge win-win for both Litecoin and TokenPay. I'm looking forward to integrating Litecoin with the WEG Bank AG and all the various services it has to offer, to make it simple for anyone to buy and use Litecoin. I'm also excited about Litecoin's support in TokenPay's eFin decentralized exchange."