Top 10 Altcoins to watch out for in 2023 and beyond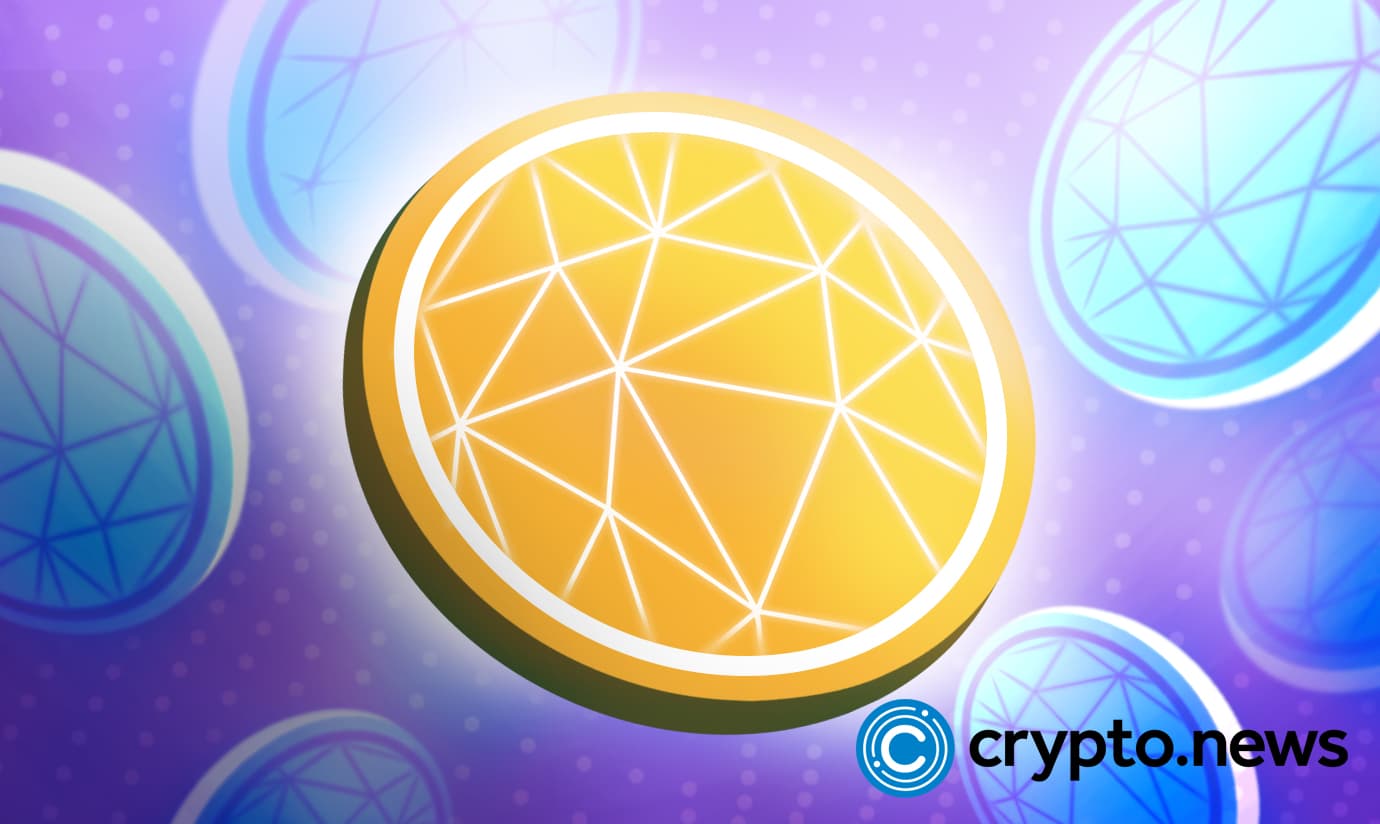 After the inception of Bitcoin, there arose many coins with solutions for the financial industry. These coins, popularly known as altcoins, brought competition to BTC and value to investors.
What do investors consider when choosing Altcoins?
Due to a large number of altcoins, it always takes too long for investors to identify the best investment. Investors often look for coins that will likely bring them a lot of value in the future. Often, when investors research altcoins, they look at;
The price-performance – This involves looking at the past price data for the coins
Market capitalization – Investors research platforms like Coingecko and Coinmarketcap to check the market capitalization of the altcoins.
Use cases – investors want to know the use cases of the tokens.
Prospects – While past performance is vital, investors want to know the future applications of the tokens they chose to invest in.
Doing such research could be quite time-consuming since the investors have to look at many different tokens, dozens, probably hundreds. This guide lists the top 10 altcoins that investors need to watch.
Ethereum (ETH)
The top altcoin in the crypto landscape today is Ethereum. Ethereum is the second-largest cryptocurrency by market cap. It is the coin considered closest to competing with the largest crypto, Bitcoin.
According to Coinmarketcap and Coingecko stats, Ethereum had a market cap of just about $138 billion at the time of writing this report. As the second largest crypto asset, Ethereum represents 17% of the total crypto market cap. While still far behind Bitcoin, some analysts claim that in the past two years, Ethereum outperformed BTC.
Ethereum can offer complete decentralization through its smart contract supporting blockchain. Ethereum is the global supercomputer.
True to its description, Ethereum creates a decentralized suite of financial tools and products offering solutions to different industries. Ethereum provides access to decentralized applications through DAOs, DeFi, GameFi, NFTs, and even the Metaverse. All these applications are courtesy of smart contracts like ERC-20, ERC-721, and ERC-1155.
Ethereum's Dapp support accelerated its adoption in the financial space with services like banking, lending, insurance, and many more. Furthermore, Ethereum-based NFTs opened a new world full of opportunities in sports, music, health, education, and many more. ETH has many real-life use cases, including payments, lending, staking, DeFi, NFTs, etc.
In September 2022, in one of the most significant events in the crypto landscape, Ethereum migrated its consensus algorithm from Proof of Work to Proof of stake in a mission to reduce power usage and increase the network's capacity. The move will contribute vastly to the growth of ETH's value.
Binance Coin (BNB)
The second-best is also the second-largest altcoin of the year 2022. The BNB coin had a market cap of $42 billion, according to Coinmarketcap and Coingecko reports.
Binance Coin is the native token associated with the Binance network. The Binance network has its suite of products, including exchange, launchpad, launchpool, BNB chain, BSC chain, and NFT marketplace. BNB coin is basically at the heart of all the services offered through the Binance Network.
BNB's leading use case is in the cryptocurrency exchange platform Binance exchange. It helps in settling the trading fees. BNB is also applicable in the BSC chain, an Ethereum-like blockchain supporting the development of Dapps like DeFi, NFT, GameFi, DAOs, and the Metaverse.
However, BNB can also serve the role of a regular currency, i.e., used in payments for goods and services in merchant stores.
Being housed by the largest crypto exchange network, BNB could have huge prospects and use cases. It's, therefore, a coin to watch for the coming years. However, a point to note is that there's criticism surrounding the decentralization of BNB.
Cardano (ADA)
Cardano's ADA takes the third spot in the list of top 10 altcoins. ADA has a market cap of about $10.7 billion, with the coin trading a few cents below the dollar mark.
Founded by Charles Hoskinson, Cardano aimed to be an Ethereum killer. Charles Hoskinson was also a founding member of Ethereum. A disagreement between him and the rest of the Ethereum elite led to him leaving and creating a network focused on providing more streamlined decentralized solutions.
Cardano coin has top utilities, including staking, lending, and, more relevant in real life, payment solutions. The Cardano network has a blockchain that helps support various financial and general solutions.
This alternative coin does not have the 3rd highest market cap. So, what puts it third on this list? Prospects. Cardano network has excellent opportunities. Cardano launched with the promise of offering smart contract options and sidechain technology. Since the project is still in its infancy, smart contracts are yet to gain adoption. Once they do, ADA will benefit.
Vitalik Buterin, Ethereum's CEO, carried out a poll asking investors what coin they would love to own in the long term. Cardano won the poll beating BTC, USD and SOL. It's a coin to watch.
Dogecoin (DOGE)
Fourth on the list is Dogecoin, popularly known as the largest meme coin. DOGE has a market cap of about $11 billion, with the unit price trading way below the dollar mark. Described as a meme coin, DOGE uses memes with the image of a Shiba Inu dog.
In the past, there were claims that DOGE is unreliable because it has no use cases. However, in the recent past, the currency gained applications in different industries.
Initially, it was meant to be a currency for tipping people on the internet. While the use case is still valid, this coin gained more use cases with time. At the moment, Dogecoin has a vast number of use cases, including mainly as a payment currency and also in fundraisers. Many merchant stores across the globe accept DOGE.
Dogecoin's growth is mainly attributed to its popularity in social media networks. This popularity was even more accelerated by celebrities' involvement, including Elon Musk, the wealthiest person on earth. Musk's links to Twitter will likely give DOGE more use cases.
Shiba Inu (SHIB)
Shiba Inu, another meme token, is in the top 10 alternative coins list. When writing this report, Shiba Inu had a market cap of $5 billion.
On creation, SHIB marketed itself as a 'Dogecoin killer.' True to those words, SHIB is the only meme-focused altcoin giving Dogecoin direct competition. It also leverages the image of Shiba Inu dogs. There are other dog meme coins like BabyDoge, Malamute Token, Alaska Inu, and Jindo Inu, but none are close to competing with Doge or SHIB.
So, what is Shiba Inu used for? Many crypto enthusiasts claimed that SHIB has no use case, hence will die in the future. However, SHIB does already have use cases. Most of its use cases are in the Shiba ecosystem, Shiba Metaverse, and ShibaSwap.
Furthermore, due to collaborations with networks like Flexa Payment, SHIB can be accepted as a payment token across the globe. Musk's interest in Dogecoin also led to the increased popularity of SHIB.
Polygon (MATIC)
MATIC, the native token of the Polygon ecosystem, is another token with excellent prospects. The coin currently has a market cap of just about $7.5 billion. Although a Polygon product, MATIC is an ERC-20 token based on Ethereum. The token helps govern and secure the Polygon network.
Polygon is popularly known as Ethereum's Internet of blockchains. This network was launched to provide layer two scalability solutions for all problems surrounding the Ethereum network. As a layer two, Polygon does not duplicate the Ethereum chain. Instead, Polygon lowers fees and improves transaction speed.
Considering the extensive uses of Polygon and more use cases that will undoubtedly arise, MATIC has good prospects. The continuous adoption of Polygon in DeFi, NFT, gaming, and the Metaverse will spark more value for MATIC.
There were rumors that the launch of Ethereum 2.0 would render Polygon and other Layer 2 solutions useless. However, Polygon continues to thrive even after the Ethereum merge and will continue offering scaling solutions.
Polkadot (DOT)
DOT is the native coin designed to secure the Polkadot ecosystem. This coin has a market cap of about $7.6 billion.
The Polkadot network was created as a tool to bring interconnection between blockchains by simply allowing data transfers across incompatible chains. This is made possible by Polkadot's Parachains.
Networks and institutions can create specific-purpose blockchains using Polkadot-based solutions. The Polkadot network can afford more security and scalability for the blockchain landscape.
DOT token helps in powering the activities of the Polkadot ecosystem. Furthermore, the asset can be applicable in making purchases and sales. Moreover, you can earn using DOT through activities like lending and staking. As the most critical tool in the Polkadot landscape, DOT is an excellent altcoin to watch.
UniSwap (UNI)
UniSwap, another DeFi token, fits in the list of the top altcoins. This token currently has a market cap of about $4 billion.
UniSwap is a decentralized exchange platform based and operating mainly on Ethereum, helping transfer DeFi tokens. This platform is currently the most prominent decentralized exchange platform.
So, the UNI token's prominent role in the UniSwap ecosystem is as a governance token. UNI holders can vote on various decisions surrounding the platform to help decide the path the DEX will take.
UNI token has good investment prospects. Remember, the DeFi space is continually growing with more and more platforms leveraging Ethereum. As such, the number of tokens in the DeFi market is constantly increasing. This means there is an increase in the number of tokens exchanged through UniSwap. Therefore, the UniSwap network and its native token, UNI, will have more use cases in the future.
Sources also indicate that investors in the Uniswap network can earn UNI tokens by adding liquidity to liquidity pools.
Algorand (ALGO)
ALGO, the native token of the Algorand Network, takes a spot on this list as one of the top altcoins. ALGO has a market cap of about $1.7 billion.
The Algorand network was launched in 2019 as an open, permissionless blockchain network allowing anyone to build. Like several other projects mentioned above, the Algorand network enables the community to create Dapps by leveraging smart contracts. This means Algorand community members can create projects like DeFi, NFT, Metaverse, and DAOs on this blockchain.
However, Algorand gives a unique touch – the commitment to carbon neutrality. Algorand network claims to be carbon neutral using a pure proof of stake protocol built on Byzantine consensus. The creation of ALGO does not consume massive amounts of electricity. This carbon-neutral goal of this blockchain makes ALGO attractive to many investors and environment-focused institutions.
Barely four years old, ALGO will enjoy more growth in the future as the Algorand network gains more uses. As such, it's a coin to watch.
Solana (SOL)
Finally, Solana closes our list of the top altcoins in the crypto landscape. This coin has a market cap of about $4.7 billion.
SOL coin helps in powering the activities of the Solana blockchain network. So, what are the activities of the Solana blockchain? Like most crypto coins mentioned above, Solana is a blockchain network that hosts a new decentralized economy.
Solana provides support for decentralized applications through smart contracts. There are already NFTs, DeFi, metaverses, and games based on the Solana blockchain.
In 2021, Solana was among the crypto coins which made the highest value jumps. The token began the year trading at just about $1.5 and surging to a high of $258. The coin made a price jump of over 17 thousand percent.
Because of its ties to FTX, SOL has been among the biggest losers towards the end of 2022. However, the coin's support for a decentralized economy and its uses in payment will surely drive its price higher. It's a coin to watch.
Final Word
Altcoins have more potential to generate high ROIs in the short term than BTC, but they are riskier. Some of them were made by greedy entities for gains which have led to the collapse of a few, but that should not stop a great investor from exploring them. One should research the coins' fundamentals deeply to avoid falling in pump and dump schemes. Keep watching Crypto.news for more info on crypto as you learn about the industry progressively.