Here are the Top DeFi Tokens With The Largest Price Jumps This Week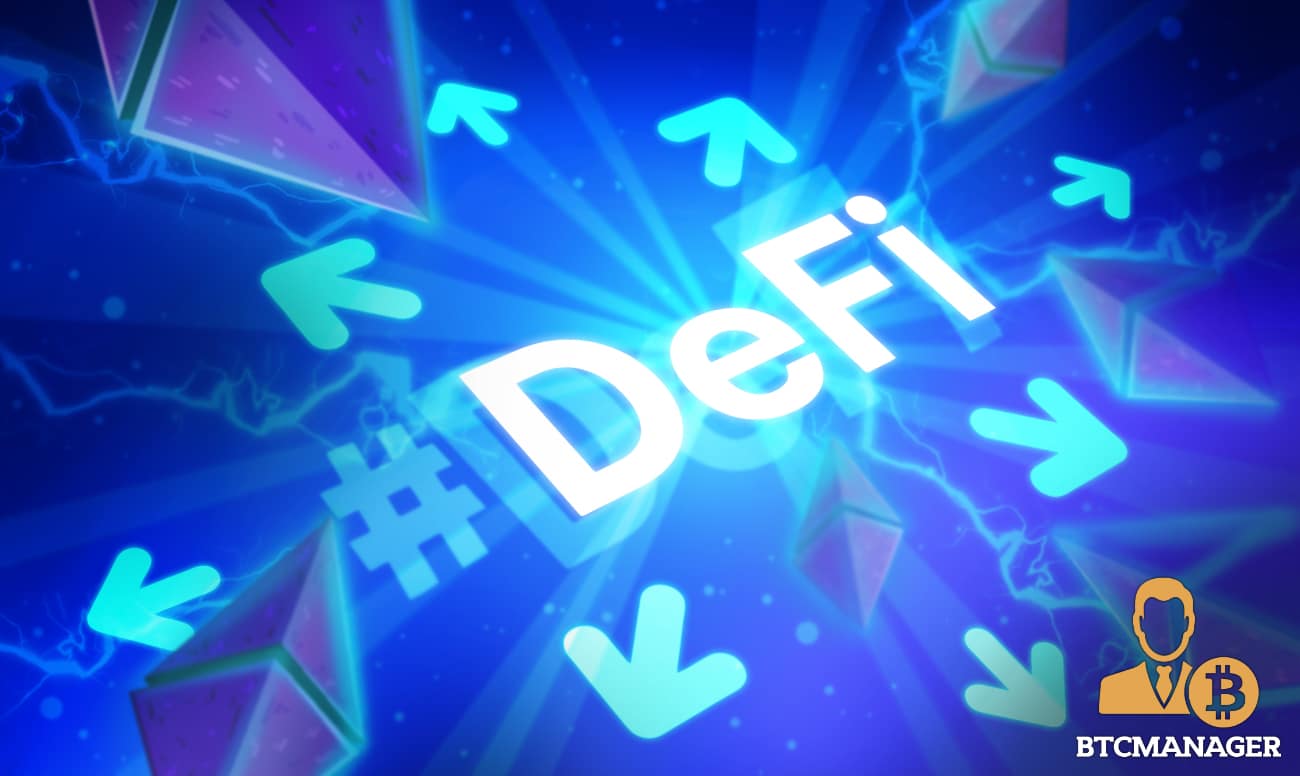 Bitcoin has been smashing records in the last few months and has rallied to record highs above $60K. However, DeFi tokens have also performed well in recent weeks, allowing savvy investors to rake in some of the biggest returns in the crypto market.
Diving into the DeFi Market
DeFi refers to peer-to-peer crypto protocols that facilitate lending outside the traditional banking system. The majority of these platforms run on the Ethereum network and utilize smart contracts that set rates in real-time based on demand and supply.
More and more of these platforms are rapidly being built off blockchain ecosystems like Binance Smart Chain and Ethereum. 
Data from DeFi Pulse shows that the total value locked on DeFi protocols currently stands at a whopping $88.5 billion. Here is a look at some of the DeFi tokens that have made the most significant price jumps this week.
YFI Token Surges To New Record
Yearn Finance's governance token, YFI, has been one of the primary beneficiaries of the current boom in the fast-growing DeFi sector. The token jumped 22% on Tuesday, clocking a new lifetime high of $78,019 per data from CoinMarketCap.
Since smashing its previous record on May 11, the YFI/USD exchange rate has gone on to add over 26% in the last 24 hours to changing hands near $83,296.32 currently. Traders have seemingly flocked the Yearn Finance market as their upside opportunities in other top coins such as LTC, DOGE and XRP diminish.
Yearn Finance is also benefiting from the recent launch of Yearn v2, which introduced essential improvements such as a new fee structure and multi-strategy vaults. The YFI price has responded bullishly to these events, while the TVL inside the Yearn Finance pool has increased to $4.36B.
Following YFI's latest move higher to unchartered territory, Denis Vinokourov, head of research at Synergia Capital, commented:
"The rally was overdue, given the token's relative underperformance compared to other DeFi blue chips." 
Yearn Finance has seen strong growth in recent months, and its native token's price has tripled in 2021 alone. Last month, the collateral locked in the DeFi protocol more than doubled to hit $4.1 billion. This incredible growth trajectory coincided with an increase in the overall TVL in the DeFi market, which rose by 70% to hit $80 billion.
Aave (AAVE) Rallies 20% in 24 Hours
DeFi liquidity protocol Aave has been surging in recent weeks after launching on the ETH sidechain Polygon in April. The Polygon sidechain is designed for scaling and infrastructure development on Ethereum. It allows the Aave protocol to offer services without charging gas fees.
Since switching to the ETH sidechain, Aave's native token (AAVE) has seen a remarkable increase in adoption. The token has gained over 22% over the past 24 hours to trade for $526.99 currently.
Moreover, data from a Dappradar report published on April 27 showed that Aave transactions on Polygon rose by 50% in seven days, while the number of unique active wallets jumped almost 20% to 2,800.
The Maker (MKR) Price is Surging
Maker is one of the best-performing DeFi projects after its governance token MKR soared by 14% in the past 24 hours to trade for $5,642.78 currently. The total value locked on the protocol has also increased to $15.72b, per data from DeFi Pulse.
MKR, the native token of the world's biggest DeFi platforms in terms of TVL, is benefiting from a recent move by MarkerDAO to bring real estate to decentralized finance. 
The protocol has also seen increased demand after it recently unveiled its liquidations 2.0 upgrade that came after a great deal of community involvement and support. The upgrade marks a ground-breaking achievement that will push MakerDAO closer to becoming fully decentralized.