Bitcoin (BTC) Pushes Square's Revenue up by 266 Percent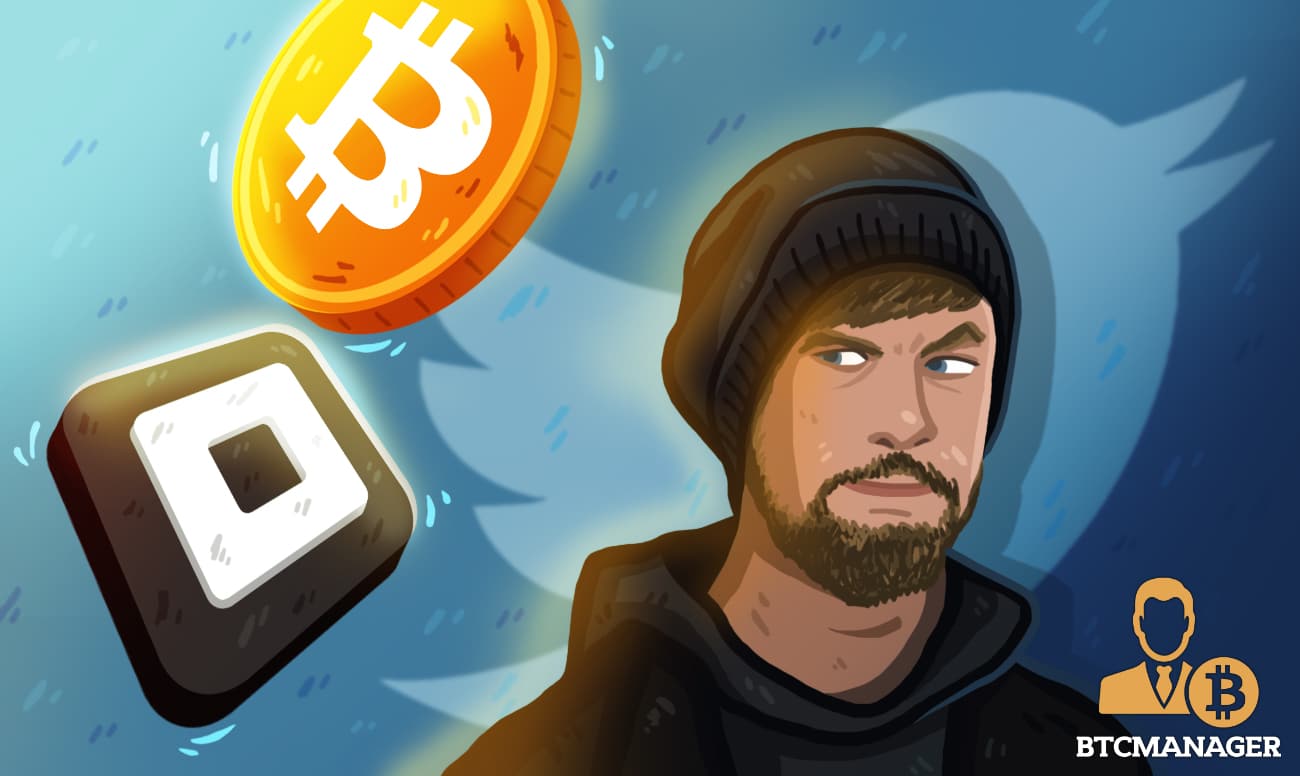 Jack Dorsey's Square revenue increased by a massive 266 percent in the first quarter of 2021, thanks to the company's bitcoin (BTC) business. In an earnings call on May 7, Jack Dorsey made it clear that the company sees bitcoin (BTC) as the internet's potential native currency and the team remains dedicated to making it happen.
Bitcoin (BTC) Boosts Square's Revenue
While the price of bitcoin (BTC) has been finding it quite difficult to surge beyond the $55k price region, with the world's flagship digital currency's market dominance currently at a meager 45.29 percent, institutional investors such as Square Inc., however, continue to see a bountiful harvest from the digital gold.
In Square's fiscal Q1 earnings report, the San Francisco-based fintech firm reported revenue of $5.06 billion, a 266 percent increase year over year, surpassing Refinitiv's $3.36 billion expectation, while its net income for the quarter stood at $39 million. 
In a forward-thinking maneuver, earlier in March 2021, Square's Cash App made it possible for users to send and receive bitcoin (BTC) with zero transaction fees. It appears that move has paid off handsomely, as the firm saw a gross profit of $495 million from its Cash App in Q1 2021, a 171 percent increase year over year.
In the same vein, Square reported $3.5 billion in bitcoin revenue, an 11 percent increase year over year, while its bitcoin gross profit stood at $75 million. 
Making Bitcoin the Internet's Native Currency
Jack Dorsey on Square's earning call, "We see #bitcoin as the internet's potential to have a native currency and we want to further that as much as we can."

— Documenting Bitcoin 📄 (@DocumentingBTC) May 6, 2021
At a time when critics like Berkshire Hathaway's Charlie Munger see Bitcoin's success as disgusting and contrary to civilization, Jack Dorsey, the CEO of Square has said in the firm's latest earnings call that the digital currency is the Internet's potential native currency and the company remains determined to foster bitcoin adoption.
In his words:
"Our focus, first and foremost, is on enabling…bitcoin to be the native currency [of the Internet]. It removes a bunch of friction for our business. And we believe fully that it creates more opportunities for economic empowerment around the world."
Aside from adding bitcoin to Square's balance sheet and enabling seamless bitcoin transactions, Jack Dorsey and his team have been contributing their bit to ensure the continued success of the cryptocurrency ecosystem.
As reported by BTCmanager in January 2019, Square's cryptocurrency division championed the development of a Lightning Development Kit (LDK) aimed at making it easier for developers to build wallets and decentralized applications on the Bitcoin Lightning network.
More recently, in February 2021, Square, MicroStrategy, and other stakeholders in the blockchain ecosystem joined forces with the Digital Currency Initiative (DCI) of the Massachusetts Institute of Technology (MIT) to launch a multi-year project aimed at straightening the Bitcoin network.