Top Ten Reasons To Try PrimeXBT Trading Tools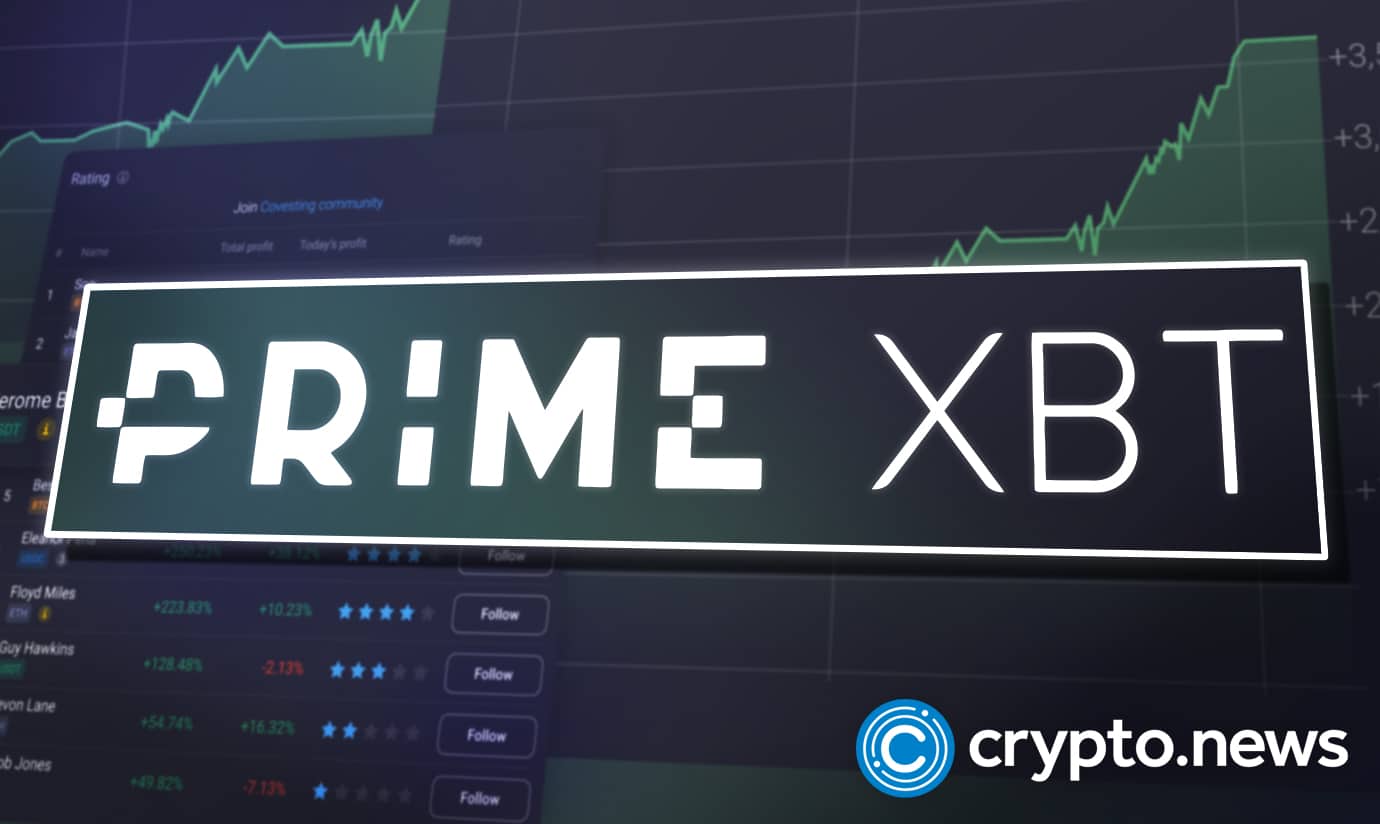 Everyone loves a top ten list, but not every trading platform has anywhere near ten reasons in total to go there, let alone enough variety that an entire list can be built that leaves something remaining.
After searching high and low, near and far, we've come up with what we believe to be one of the best trading platforms around –– and as such have put together this list of the top ten reasons to try PrimeXBT trading tools.
Reason #1: Snap Out Of Crypto Winter Blues
Crypto winter isn't very fun. No more meme coins are trending, NFT volume is struggling, and DeFi rates aren't quite what they used to be. The price of Bitcoin and Ethereum have been trading at levels from back in 2017.
But PrimeXBT was born during the last crypto winter in 2018 and provided all the tools necessary to snap out of the icy grips of the ongoing crypto bear market. There is no longer a need to leave a portfolio in a deep freeze.
Reason #2: Leveraged Long And Short Positions
Going short during the recent downturn could have kept a portfolio profitable. Hedge positions will have protected against loss associated with spot holdings. The flexibility of keeping both a long and short open simultaneously can be utilized within an active trading strategy.
Going long when the trend begins to reverse again ensures that any trader is capable of being fully prepared ahead of the next big crypto bull run.
Reason #3: 100+ Trading Instruments
Thanks to the fact PrimeXBT offers exposure to traditional markets, traders can build a diverse portfolio of uncorrelated and anticorrelated assets and weather the ongoing macro turmoil.
Although crypto has been struggling, currencies have been trending, commodities are soaring, and metals are potentially ready for a significant breakout. PrimeXBT is a one-stop-shop with access to all the markets mentioned above.
Reason #4: Covesting Copy Trading
Not everyone can manage positions effectively, while others are extremely proficient at it. The best of the best can open up a strategy manager account within PrimeXBT's Covesting copy trading module and rise the ranks of the leaderboards to attract followers.
Follower accounts can put capital behind top traders and automatically copy their trades to earn money when they do. Followers can skip the hard work and find a fast track to success.
Reason #5: Yield Accounts
Covesting yield accounts are ideal for the passive investor who doesn't want to spend as much time managing their positions and still wishes for an ROI or is another way for a trader to diversify one's holdings with passive investments through a variable APY on idle crypto staking.
Covesting yield accounts connect to top DeFi protocols from within the PrimeXBT account dashboard and enable up to 14% in variable APY crypto rewards. Simply stake any idle crypto assets held in the secure crypto wallet.
Reason #6: COV Token Integration
Users that hold COV in their crypto wallets can activate COV token memberships to be used within the Covesting copy trading module and Covesting yield accounts.
Followers get an increase in followings, strategy managers can lower trading fees, and stakers can double the APY rate by activating Advanced, Premium, and Elite COV token memberships. All information related to the COV token can be found in the MyCOV section of PrimeXBT.
Reason #7: PrimeXBT Trading Academy
Another section of PrimeXBT that users must check out is the PrimeXBT Trading Academy educational website.
PrimeXBT Trading Academy offers an enormous library of videos produced by expert trader Dirk Hartig. Videos include trading tips, market updates, tutorials, and more.
Reason #8: Weekly Competitions
The award-winning trading platform lets traders compete for a chance to win crypto prizes by entering weekly trading competitions. Traders use risk-free virtual funds and must follow strict conditions to be eligible to win.
In addition to potentially winning some capital to trade with from prizes, savvy traders can use PrimeXBT Contests to backtest trading strategies or practice trading in a simulated market environment. By using risk-free virtual funds, traders can experiment without putting capital at risk of loss.
Reason #9: Free Mobile App
The best things in life are free – which also goes for the award-winning PrimeXBT mobile app. The application includes the entire suite of PrimeXBT trading tools and more.
Everything from the ability to buy crypto, make a deposit, fund an account, trade, or manage a Covesting portfolio is included for Android and iOS devices.
Reason #10: 24/7 Customer Service
Last but most certainly not least, customer service is available around the clock from anywhere in the world using the support chat on the website or PrimeXBT mobile application.
Support is ready at any time, and there is a massive help center to refer to, along with an official blog that regularly provides tips and updates on how to use the platform and more.
Conclusion: Try PrimeXBT Trading Tools Today
PrimeXBT has a lot going for it –– more than we can possibly list in one article. With ten easy reasons that instantly come to mind, we can imagine another ten more before we would have to start digging to find more.
The reliable and trustworthy trading platform runs on bank-grade security infrastructure and is popular in the cryptocurrency and trading communities. Please don't take our reasons for it alone. Find your own reasons to try PrimeXBT trading tools by giving the platform a try today.