Tradecurve overtakes Filecoin as VET prices rise after VeChain inclusion in the Hong Kong Virtual Asset Consortium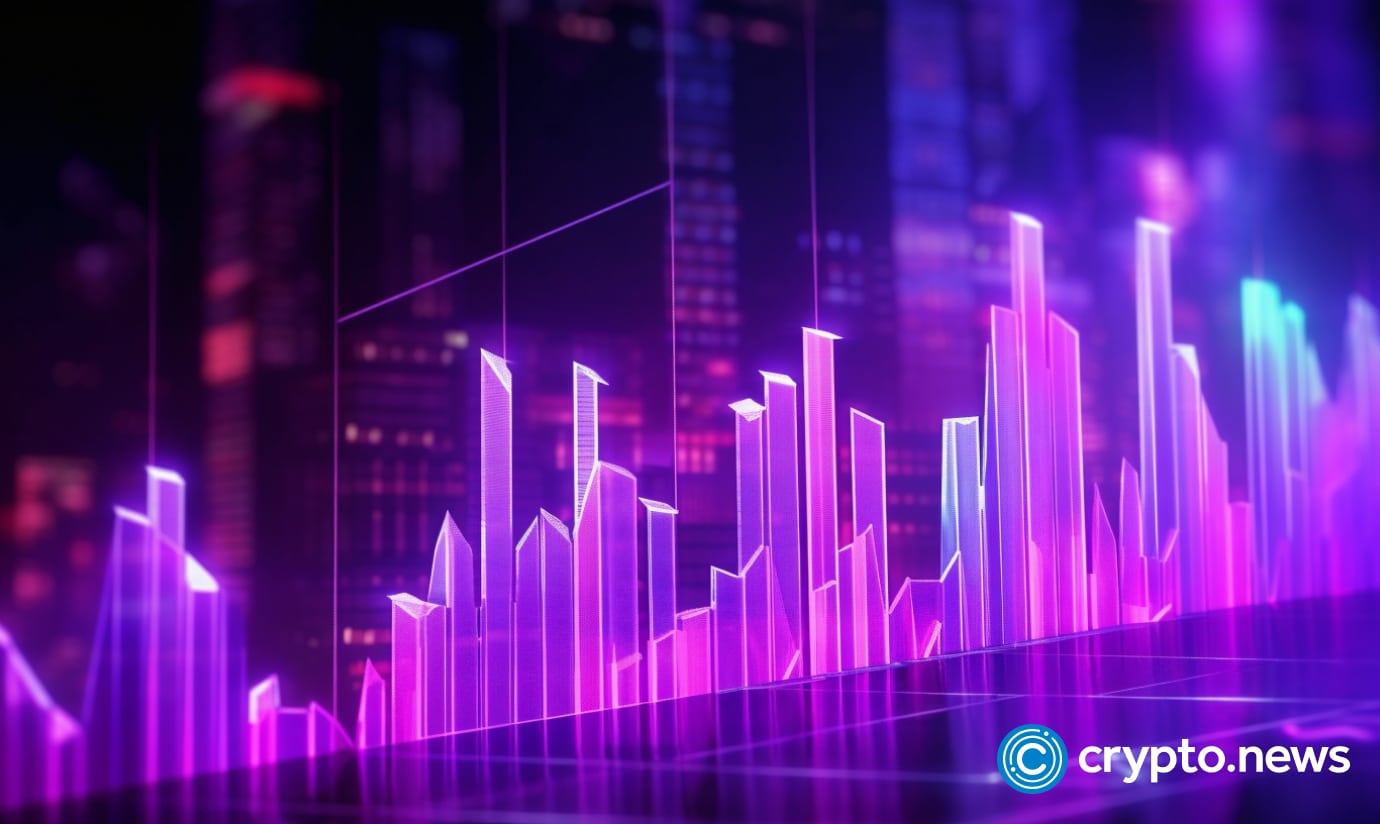 While the sentiment in crypto is positive, investors are looking for potential projects. These enthusiasts believe the current market decline is temporary and anticipate a robust recovery. One factor contributing to this optimism is the performance of TCRV, the native token of Tradecurve, during its presale phase. Due to this success, other cryptocurrencies such as vechain (VET) and filecoin (FIL) have seen a decline in their investor base as investors redirect their attention to this new token.
VeChain included in the Hong Kong Virtual Asset Consortium
The news about VET's inclusion in the Hong Kong Virtual Asset Consortium is why the VeChain community has been ecstatic.
Hong Kong is becoming a hub for blockchain technology and has recently released a cryptocurrency index that includes VET.
This means that people can now purchase VET without facing any regulatory difficulties. Industry experts believe this development can increase VET's user base and transaction volume.
Following the announcement, VET bounced back and gained 21% last week. Currently, the coin is being traded at $0.0193.
Filecoin sees no major outcomes from FVM
It has been over 100 days since the introduction of the Filecoin Virtual Machine (FVM), and analysis has been conducted to determine its impact on the value of FIL.
Unfortunately, despite Filecoin's hopes for a significant price increase after the FVM launch, the coin remains under pressure.
Currently, FIL is trading at $3.99, down 40% since the FVM rollout. However, Filecoin has shared some positive news about the FVM, including deploying 2,500 smart contracts and creating 91,000 wallets on the FVM to date.
Tradecurve presale is ongoing
There has been a significant increase in crypto users in recent years, with projections indicating that this count will reach 1 billion in the next four years.
Consequently, the crypto trading sector is rapidly growing, with Tradecurve emerging as a notable player in the exchange industry. This hybrid exchange platform offers the unique advantage of hosting multiple assets on a single platform, allowing users to trade cryptocurrencies, equities, Forex, and other derivatives using a single account.
This platform stands out because it prioritizes privacy. Users are not required to provide sensitive information during sign-up. They are not subjected to know-your-customer (KYC) checks. This makes the platform more accessible and secure than others like Binance and Kraken.
Tradecurve also has multiple features designed to benefit traders of all experience levels, catering to novices and professionals. For instance, it supports copy trading, enabling inexperienced traders to subscribe to successful users and replicate their trading strategies. Additionally, the platform aims to foster community engagement among its users.
The TCRV presale phase is ongoing, and more than 41% of stage 4 tokens have already been locked up. Within a few days of its launch, the price of TCRV increased from $0.01 to $0.018. Industry experts predict that early investors may still experience significant gains even after TCRV is listed on exchanges such as Uniswap.
For more information about the Tradecurve presale:
Click here to buy TCRV presale tokens
Join our community on Telegram
Disclosure: This content is provided by a third party. crypto.news does not endorse any product mentioned on this page. Users must do their own research before taking any actions related to the company.