Trezor's Model One and Model T Wallets Now Support for Monero, Cardano, Stellar, Ripple, Decred and Others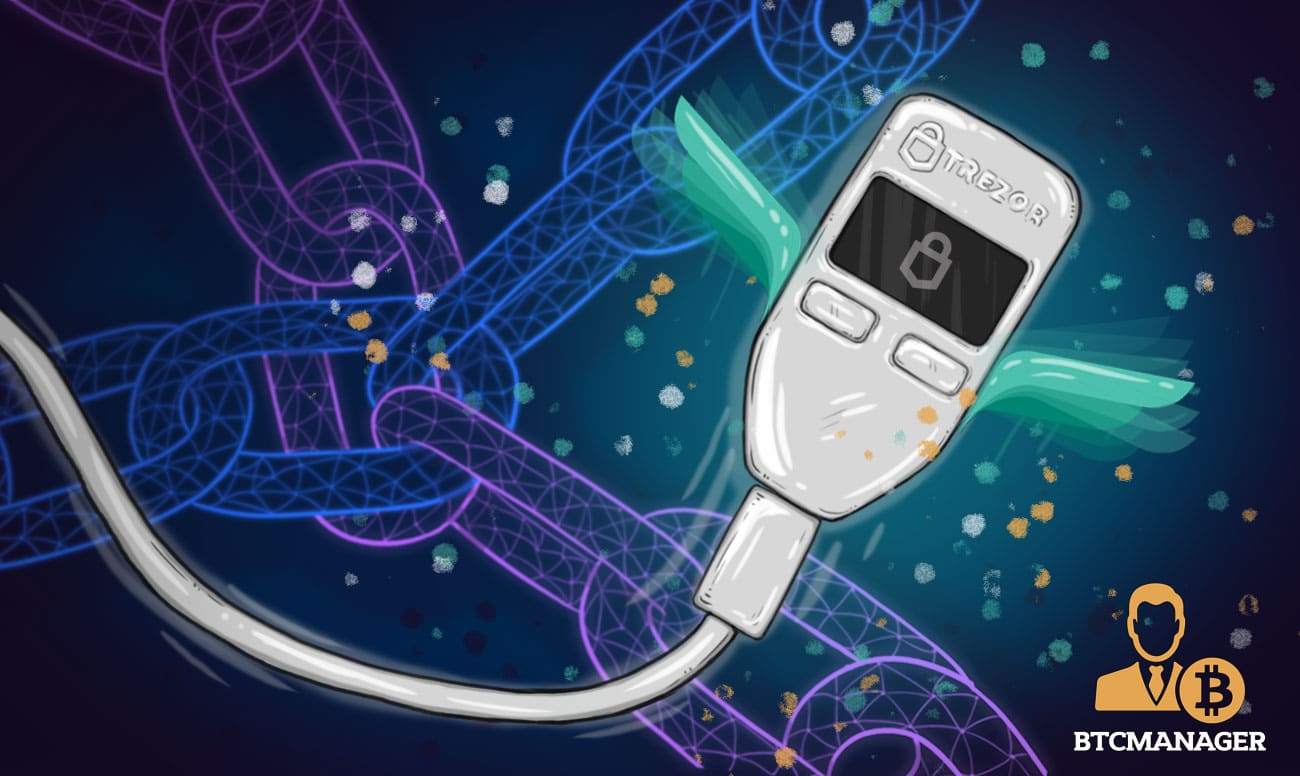 Trezor, the cryptocurrency hardware wallet brand from Satoshi Labs, has launched a firmware update for their Model One and Model T cryptocurrency wallet which has added support for Monero, Cardano, Stellar, Ripple, Tezos, Decred, Groestlcoin, Lisk, and Zencash, the company announced in a blog post on November 7, 2018.
Updates Developed by the Community for the Community
One of the most popular cryptocurrency hardware wallets, Trezor, has announced new firmware updates for two of their most popular wallets, Model One, and Model T. Satoshi Labs, the company behind the wallet, called the new firmware "special," and said that it was the first community-driven firmware update for both of the wallets.
The company said that a lot of the changes coming in this package have been implemented by external contributors, which are all part of the Trezor Community. Coin-developers were tasked with working on the Trezor integration, while SatoshiLab's experts reviewed, tested, and optimized the code.
According to Trezor's blog post, the new firmware versions, version 2.0.9 for Model T and 1.7.1 for Trezor One, are available for download in the Trezor Beta Wallet.

(Source: Trezor)
Trezor Model T now supports an array of new coins that a lot of Trezor's community members have been asking for, while Trezor One now supports a new communication protocol – WebUSB. Trezor One's firmware update has also expanded its coin support.
What Do the Updates Bring to Trezor Users?
In the company's blog post, Pavol Rusnak, CTO of SatoshiLabs, said:
"With Trezor Model T, we have decided to redesign a lot of stuff completely from scratch. One of these changes was to have business logic code written in Python, [the] language most developers are familiar with, instead of embedded C used for the original Trezor model."
And while the switch to Python represents a huge move for the company, most of its community was more excited about the added support for new coins. The new Trezor Model T firmware now supports Monero, Cardano, Stellar, Ripple, Tezos, Decred, Groestlcoin, Lisk, Zencash, and Zcash Sapling hard fork.With the exception of Monero, all of the above-mentioned coins will be supported with the new update. According to Trezor, the company is currently waiting for Monero developers to release an update for the Monero Wallet, after which users the will be able to use Monero and Trezor with monero-wallet-cli and later through monero-wallet-gui.