Tron Foundation Completes Seventh Coinburn Event; 98 Percent of Token Supply now Burnt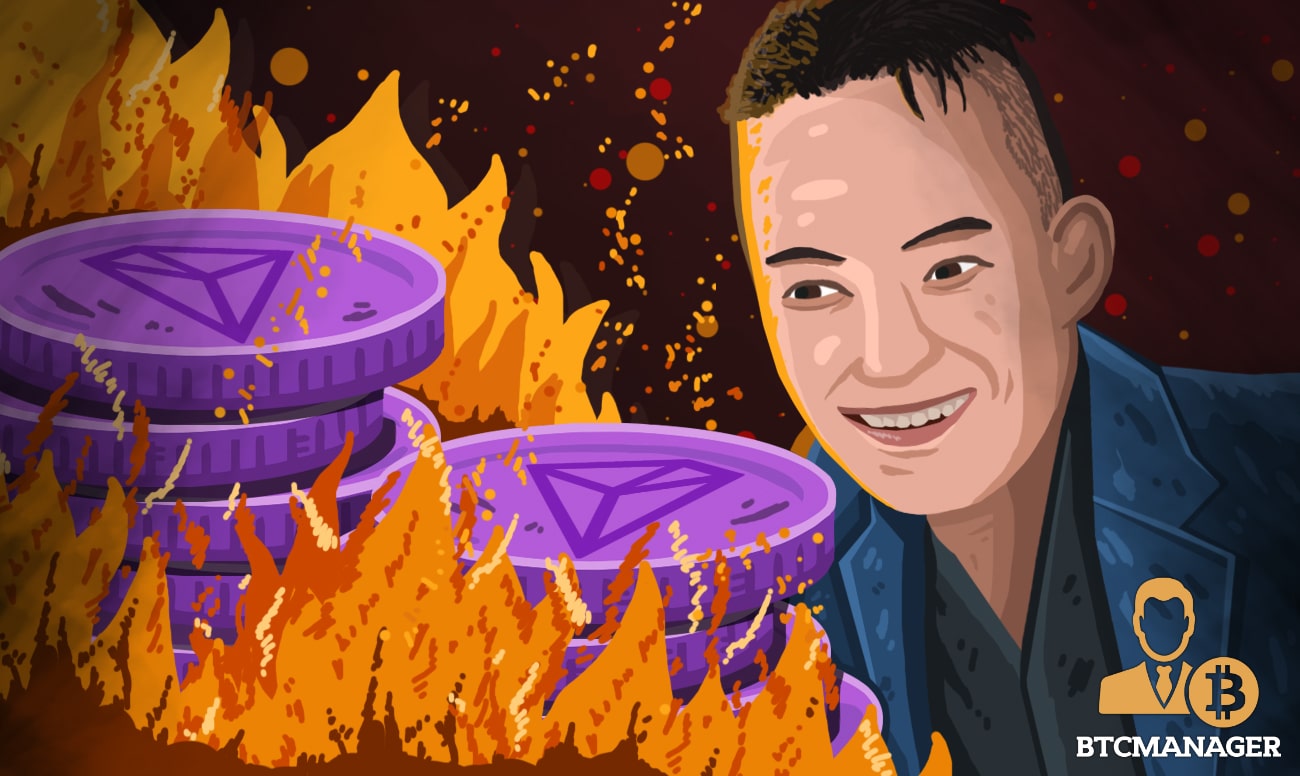 On November 1, 2018, Justin Sun, founder of the blockchain platform Tron, has announced the successful burning of $800 million worth of TRX tokens.
Ninety-Eight Percent of Supply Burned
In a related tweet, he said, "I just burned 800 million USD worth $TRX ERC20 tokens. $TRX ERC20 tokens will soon become historical artifacts. Don't forget to keep one as a souvenir." This event marks the seventh "coin burn event' since The Tron Foundation completed a successful mainnet launch earlier in 2018.
Once the Tron blockchain became its own separate and stable entity, the Foundation announced that it would periodically begin burning the old ERC20 tokens. By getting rid of the now-defunct tokens, the group ensures that only one type of TRX remains in circulation. This not only prevents inevitable confusion among new users and investors but also ensures that the old token is not actively used anymore.
In a blog post published November 2, 2018, the Tron Foundation confirmed that nearly a total of 100,000,000,000 ERC20 tokens were burnt, marking the seventh successful coin burn event since June 2018. "According to the official statistics, 98012196741.9 TRON ERC20 Tokens have been burnt so far, accounting for 98.01 [percent] of the total 100 billion TRX issued," the post concluded.
In a related development, Justin Sun also announced that TRX tokens have been listed on BITEXBOOK and can be traded effective immediately.
#TRX already can be traded on @bitexbook, BITEXBOOK will provide #TRON a powerful, in-demand service that will allow #TRONICS to reduce effort spent on managing crypto assets​ and makes it transparent and reliable. #TRONICS can trade TRX/BTC now. $TRX https://t.co/SVmps2tl9G pic.twitter.com/COIJt7gsAh

— H.E. Justin Sun 🅣🌞🇬🇩 (@justinsuntron) November 2, 2018
Migrating from Ethereum
Founded in the summer of 2017, Tron's ambitious goal has always been to "Decentralize The Web." In September of that year, the team managed to raise $70 million in an initial coin offering (ICO). They then promptly issued investors TRX coins on the Ethereum blockchain by December of the same year.
However, the Tron Foundation later announced that the project would eventually part ways with Ethereum to launch its dedicated blockchain. At the time, Sun claimed that Ethereum was somewhat inefficient and did not align with what the Tron project set out to achieve. In a later interview with CoinDesk, Sun explained:
"Ethereum is like IBM back in the day, making those big supercomputers. And I'm not saying that ethereum does not have robust technology, but I'm saying that Ethereum is just like IBM. They only focus on tech, they don't focus on user experience."
On May 31, 2018, the Tron Foundation announced that the launch of the mainnet would take place within the next four weeks. It also outlined how the TRX token would be migrated from the Ethereum blockchain. On June 25, 2018, Tron's mainchain was launched during a 12-hour live stream event hosted by Sun himself. The Foundation termed the event "Independence Day" and burned one billion TRX tokens on the Ethereum blockchain in celebration. The official announcement read:
"To commemorate this exciting moment, TRON Foundation will conduct a burn of 1,000,000,000 TRX all at once, which is worth 50 million USD according to today's market price."