Tron founder Justin Sun takes over Huobi Global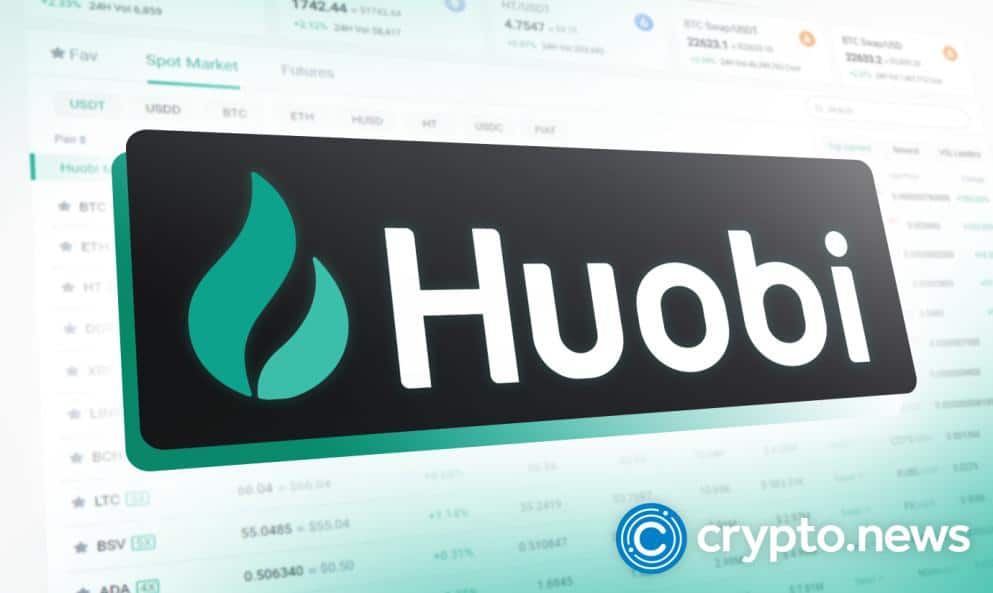 Tron Founder Justin Sun has reportedly taken over China-based Huobi Global as former Huobi execs voluntarily resign.
Huobi Global team sells out to Tron founder Justin Sun
Justin Sun, a crypto expert and founder of renowned crypto exchange Tron, has allegedly acquired Huobi Global, a market leader in the crypto space. As reported by Blockchain, a Chinese crypto-oriented Twitter page, Huobi's CEO, PR head and several other execs have voluntarily resigned from the firm.
A month after becoming an advisor, Justin Sun fully took over the Huobi Global firm. According to a tweet by WuBlockchain:
"Former Huobi CEO, Zhu Hua, and former Huobi PR/GR head, Chen Dai, have officially parted ways with the company. Then on November 4, former Huobi CFO, Zhang Li, resigned. Justin Sun has fully taken over the Huobi organization."
Events leading to Sun's Huobi takeover
Earlier this year, in October, Huobi Global announced that Justin Sun would join its team as an advisor on the global strategic advisory board, among several other notable people from the crypto and blockchain industry. The pact enabled Justin Sun to guide the firm for global expansion and capital injection to improve competitiveness. However, Justin has now taken over the firm. Within a week of Justin's entrance into Huobi, the Huobi Token (HT) price increased by about 80%.
Speaking on his new position as a special advisor, Justin tweeted;
"I am very honored to be appointed as a member of the Global Advisory Board of @HuobiGlobal and work with industry, academic, and policy leaders to help guide and grow this innovative, vibrant, and resilient organization in its latest chapter of global expansion. Full sail ahead. https://t.co/txZspJaV4Q".
Tron CEO refutes Huobi purchase allegations
One month after Justin joined the Huobi team, Huobi announced that its founder Leon Li had sold his entire controlling stake to Hong Kong-based About Capital Management. As a result of the announcement, the Huobi Token (HT) Price soared over 5% to hit a high of $4.50. The trading volume also jumped significantly with the change in ownership. Several reports claimed that Justin Sun is the real buyer of Huobi as he is a core investor in About Capital. However, Justin Sun has continued to deny any reports of him buying Huobi.
Meanwhile, FTX founder Sam Bankman-Fried has also been speculated to have bought a stake in Huobi along with Sun. However, the exec has refuted participation in his latest tweet, which simply said: "still not involved."