Tron Exceeds One Million Transactions a Day; Surpasses Bitcoin, Ethereum, and Ripple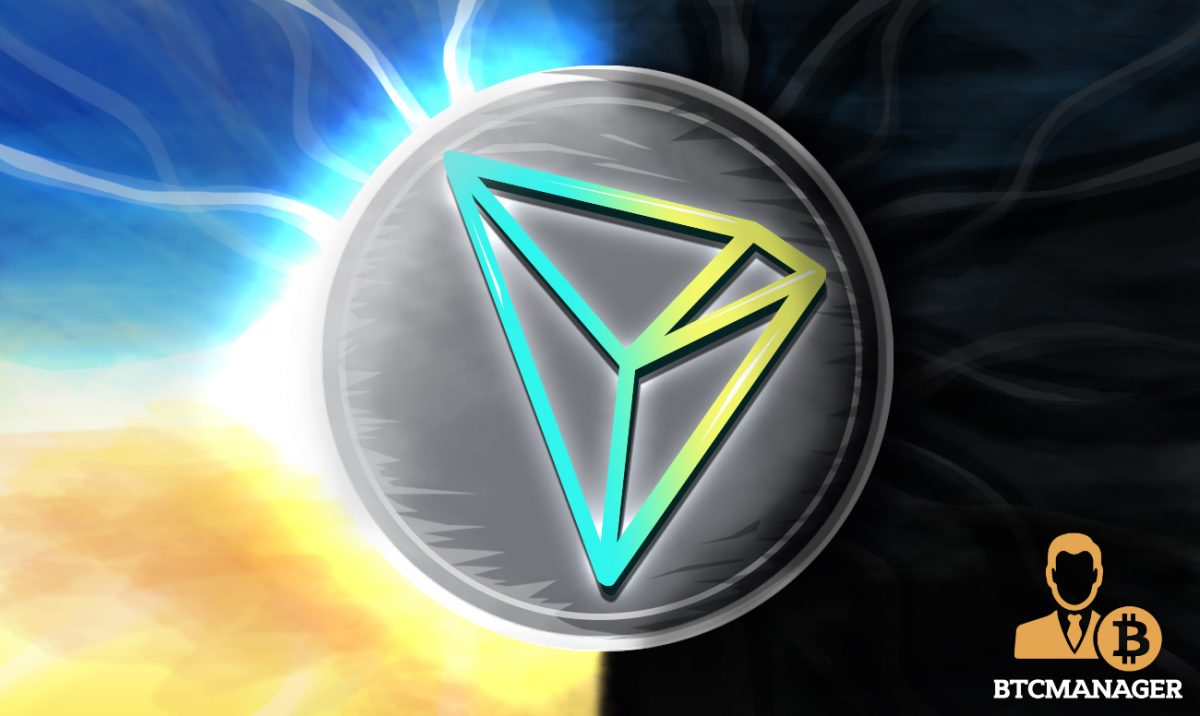 Justin Sun, founder and CEO of Tron, has announced another significant milestone for the blockchain platform. On November 4, 2018, the network surpassed 1 million daily transactions for the first time in the project's history. Sun tweeted to his followers, "#TRON surpassed 1 MILLION daily transactions! What's next?"
Tron follower Misha Lederman was among the first to point out increased transaction activity on the network a couple of days ago. He tweeted, "#TRON set a new record with 996,041 daily transactions on Nov 3."
Additionally, Lederman compared the transaction count of the top three cryptocurrencies and found that Tron was within touching distance of beating all of them combined. He said, "#TRX is a mere 23,542 Txs from beating the combined daily transaction volumes of #BTC, #ETH & #XRP!"
However, Tron's native token TRX has not witnessed any sudden changes in trading volume. As a result, the only plausible explanation for this sudden increase would be that Tron's decentralized applications are starting to gain significant traction. According to Tron DApp House, out of the 12 applications currently live on the network, most of them are related to gambling.
Tron: The Future of dApps?
Announced in May 2017, Tron is a project aiming to 'decentralize the internet.' The project went on to raise $70 million in a successful initial coin offering held in September 2017. While it allows developers to create smart contracts and decentralized applications like Ethereum, the platform's primary selling point is its ability to handle a large volume of transactions.
At a claimed 2000 transactions per second, Tron is significantly faster than most other blockchain platforms currently on the market. For reference, Bitcoin can only handle around 5-10 transactions per second, with Ethereum managing to do no better than double that figure. However, while Tron is undeniably faster right now, it remains to be seen whether that will continue to be the case when Ethereum transitions to a Casper, the network's Proof of Stake (PoS) consensus mechanism.
TRX Token Migration
Notably, this milestone comes only a few days after the Tron Foundation announced the completion of its seventh coinburn event. In a tweet published November 1, 2018, Justin Sun said that he had successfully burned $800 million worth of TRX tokens. Once all legacy tokens on the Ethereum blockchain are burned, only native TRX tokens on the Tron mainchain will be actively traded.
"According to the official statistics, 98012196741.9 TRON ERC20 Tokens have been burnt so far, accounting for 98.01% of the total 100 billion TRX issued," read a later blog post published by the Foundation.
The TRX token migration event was first announced in June 2018, alongside the release of Tron's main chain. The mainchain launch was a breakthrough for Tron as it eliminated the project's long-standing reliance on the Ethereum blockchain and infrastructure. While the 1:1 swap was a fairly straightforward process for most Tron users, especially those that stored their cryptocurrency with major exchanges, a few have yet to complete the migration several months later.